The owner of this beautiful Sting Ray came to me from referral, I met the owner at his house and I inspected the vehicle as well the owner and I discussed what he was looking to have done. I was really looking forward to detailing this lovely vehicle however, the write up begins after I had washed and decontaminated the vehicle. Reason being is that I accidentally forgot to bring my camera on the first day, my bad. With that said here is the vehicle after I had washed it: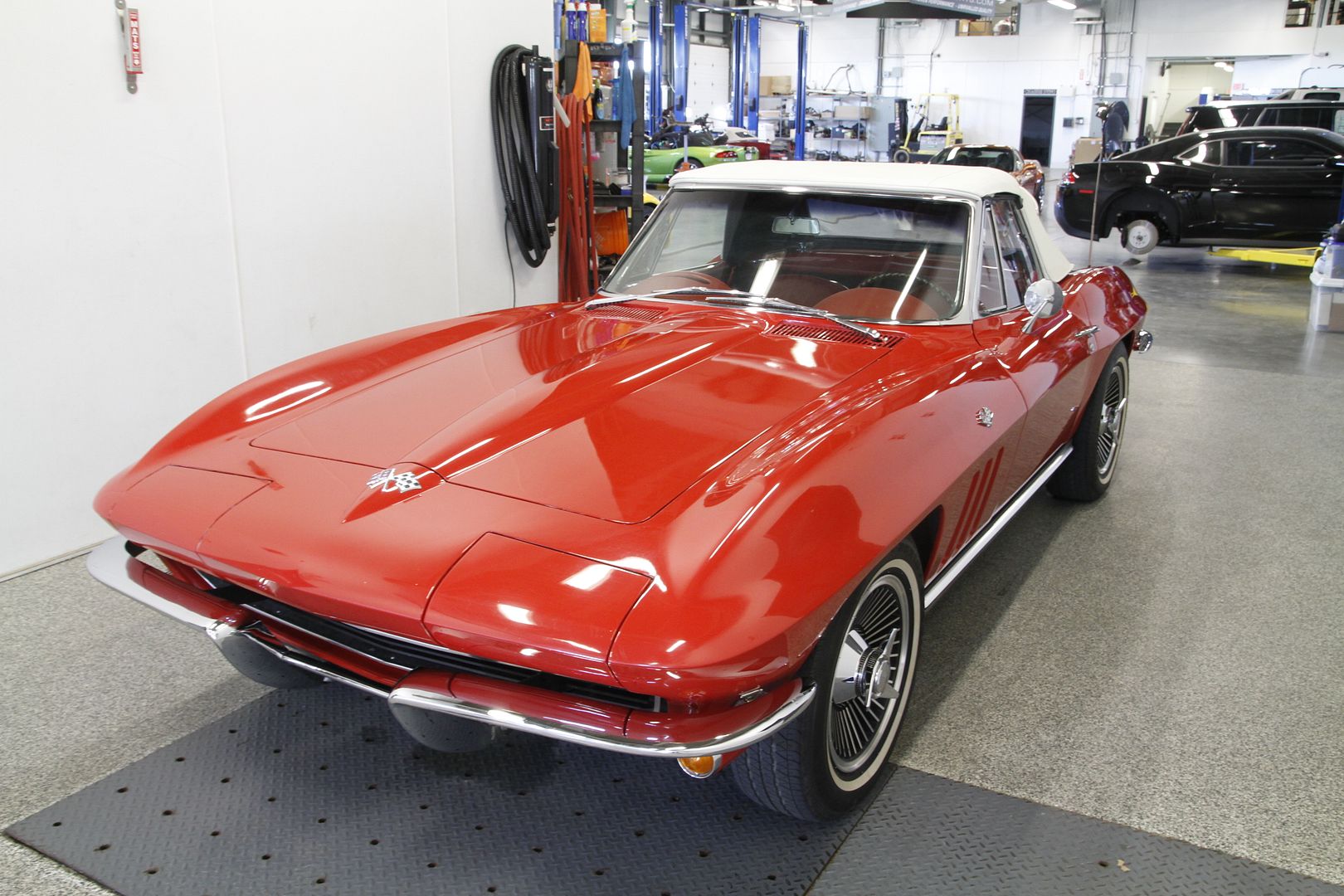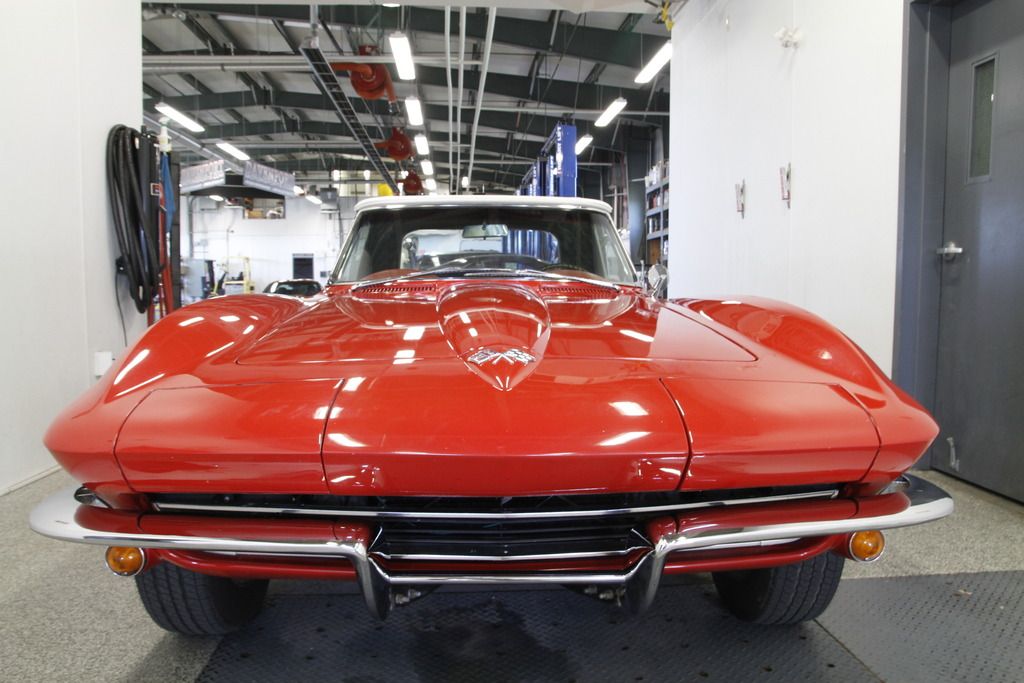 Now from far a way the vehicles paint looked to be in great shape however here is a closer look: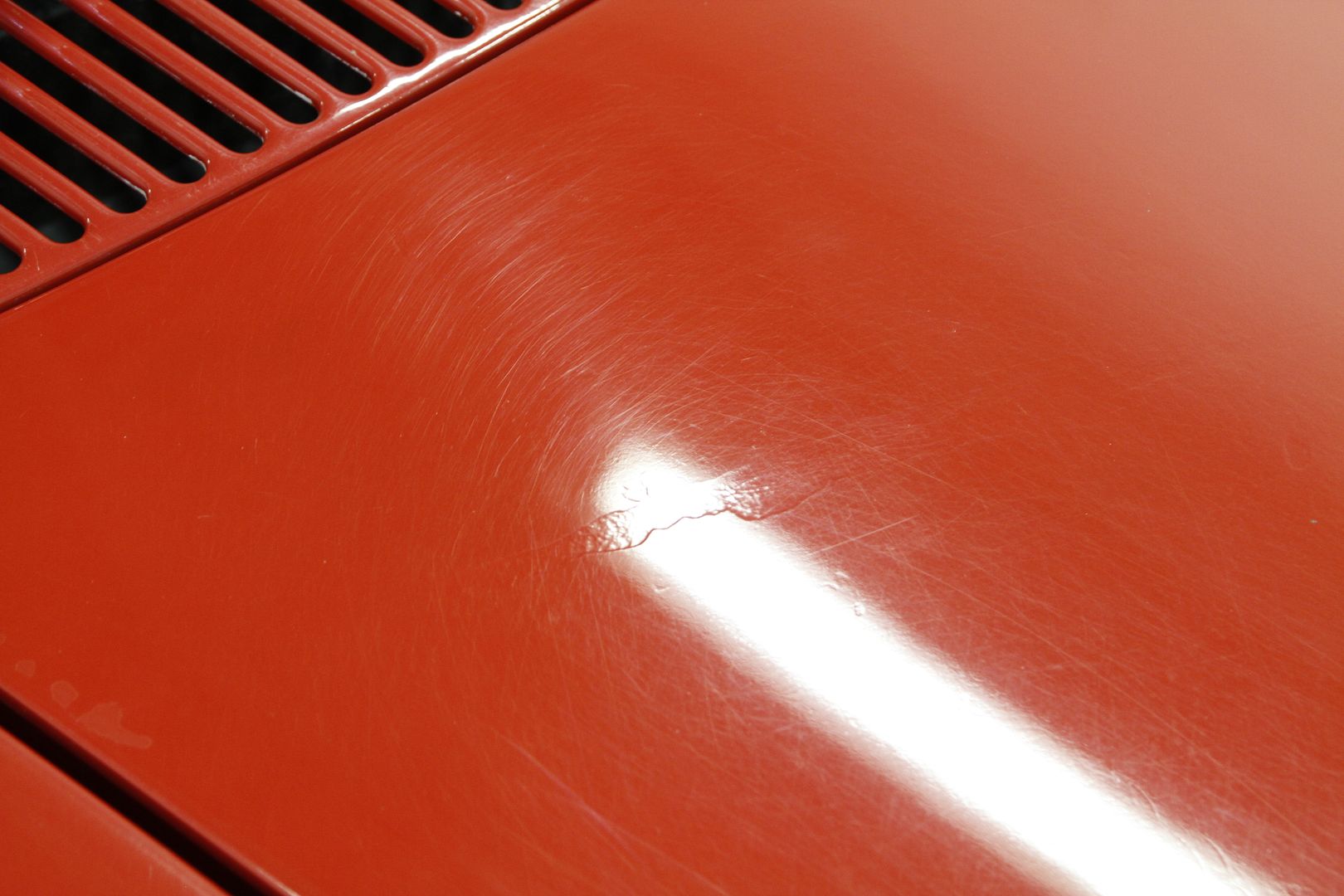 This is under the clear coat and regrettably there is nothing I can do about this one.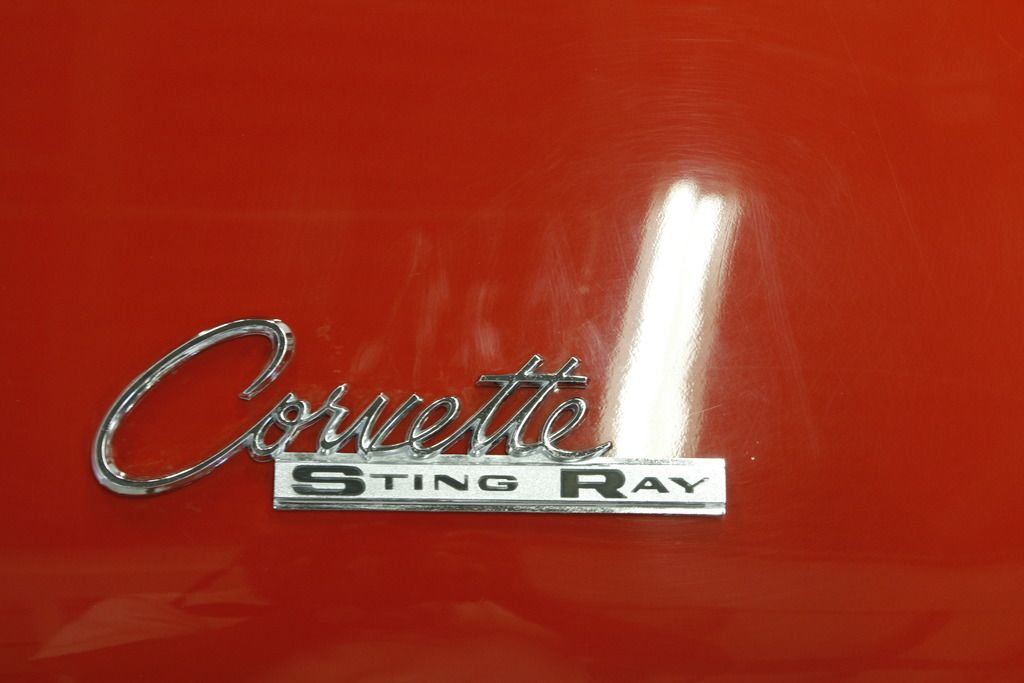 I decided to use my 3M Sun Gun and inspect the paint a bit further and here is what I found: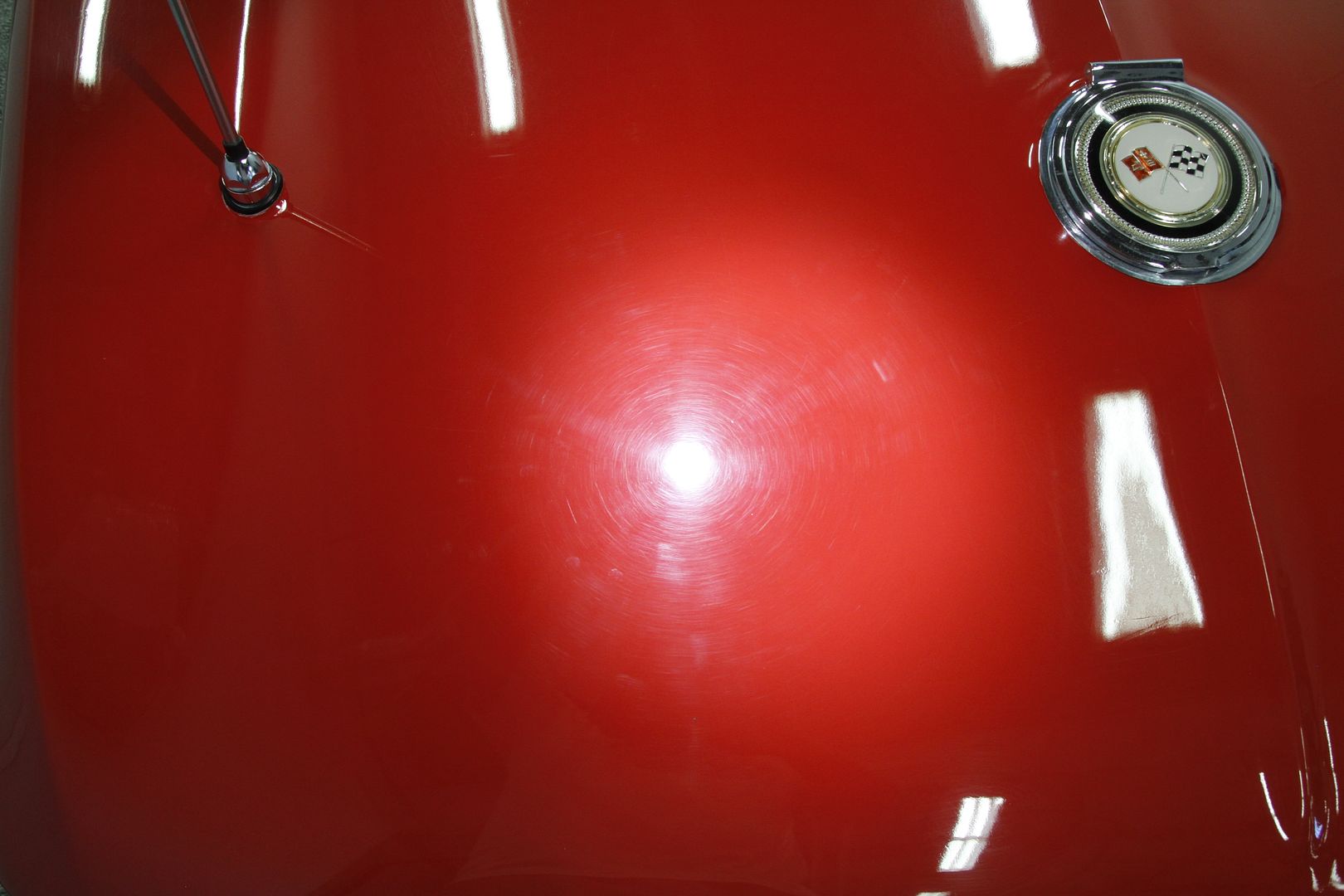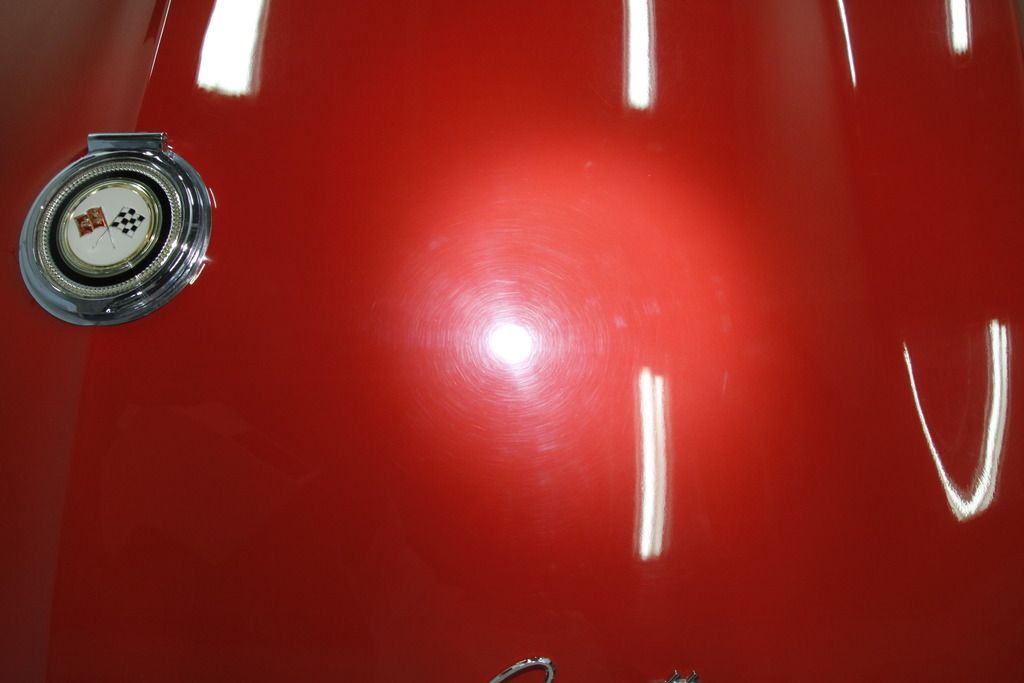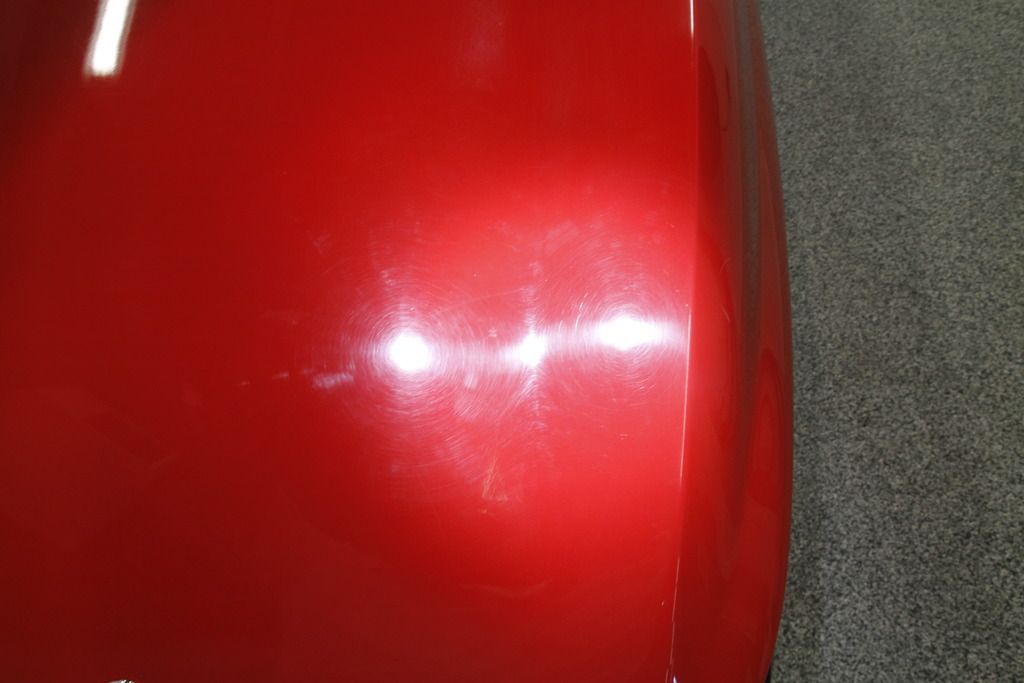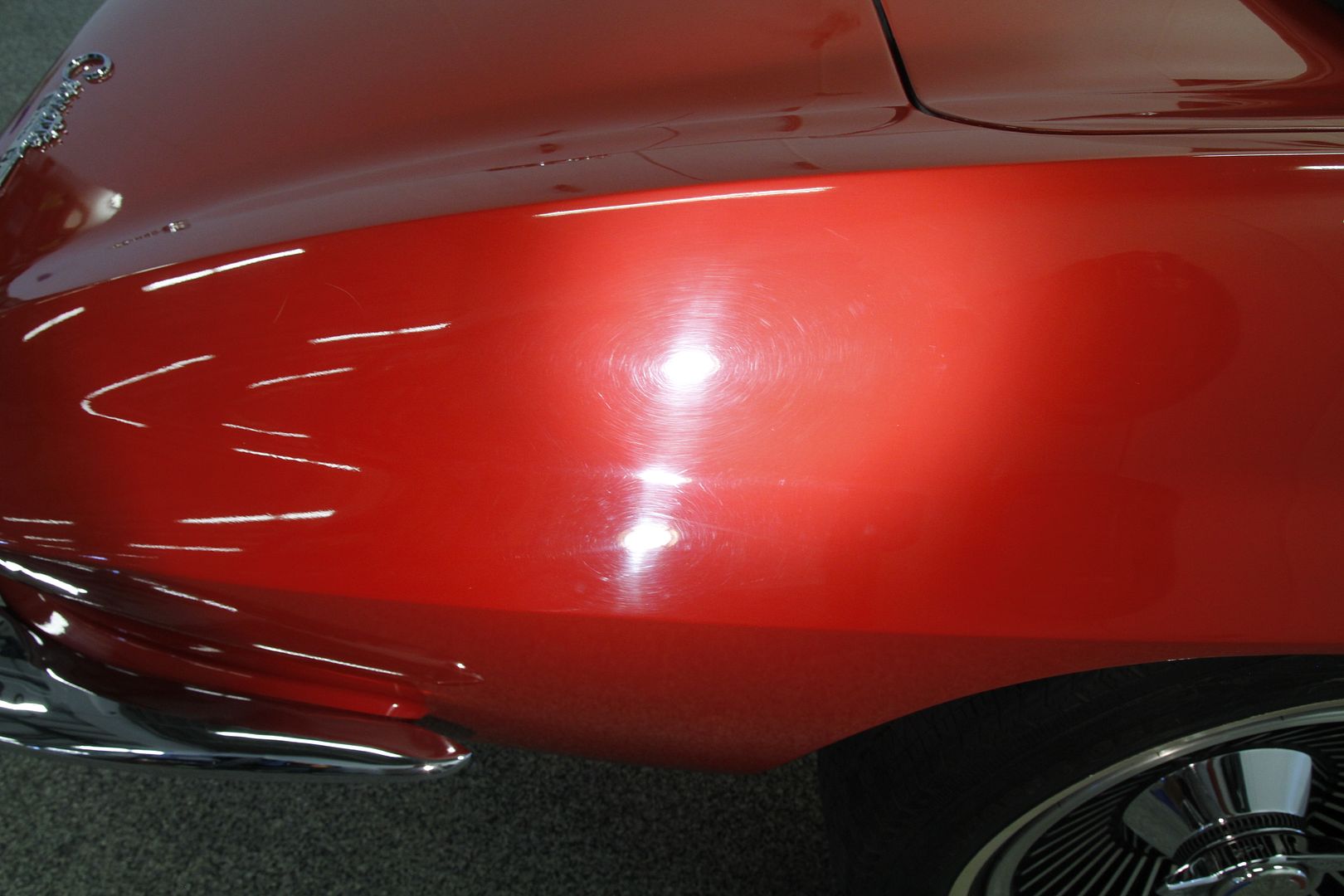 Well you get the idea. As you can see the vehicle had a significant amount of swirls and deep scratches which is expected on these vehicles. Now before I begin polishing I took some paint readings with my PosiTector 6000 and as expected the readings were extremely high. Which is what I was expecting considering the vehicle had been repainted some 20 some years ago, give or take. Before I say what polishing combo I went with allow me to show you the results I was achieving.
Here is an area that's waiting to be polished: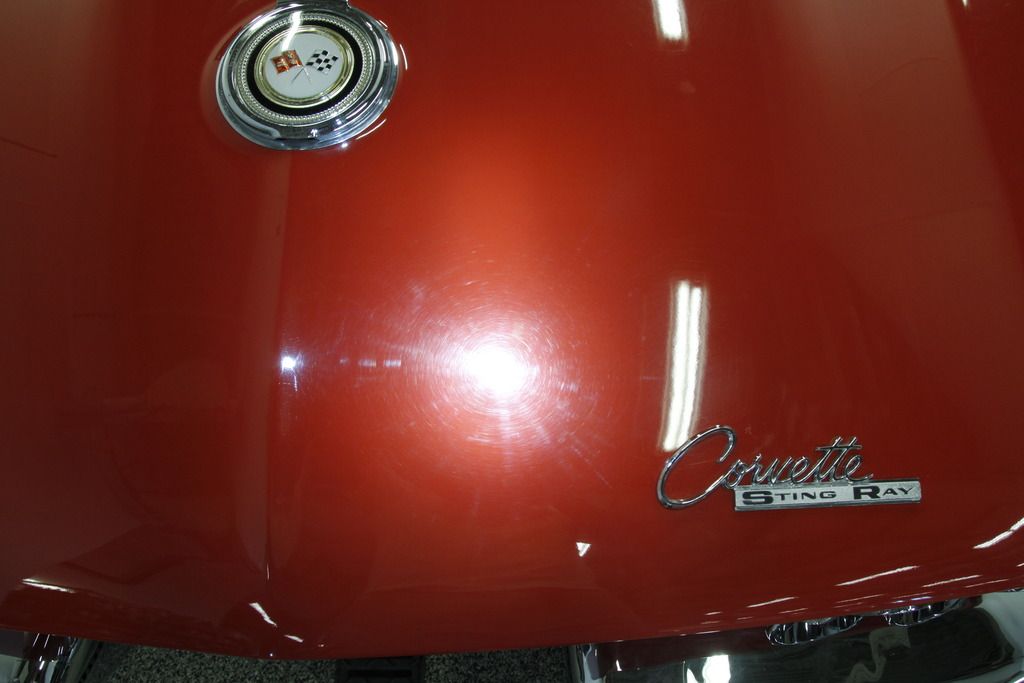 Here is a neighboring area that I gave a single power polishing pass: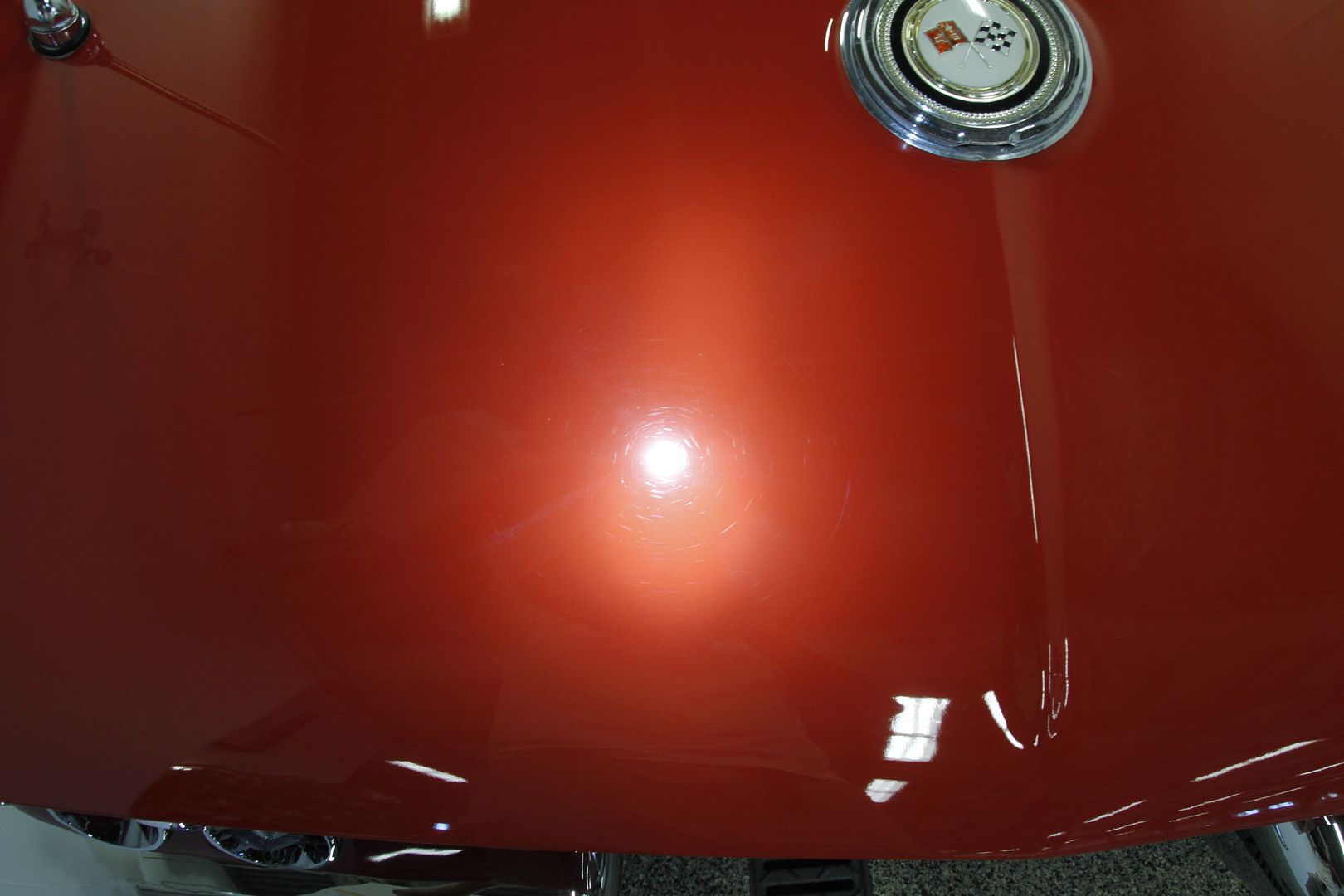 As you can see it's quite the improvement. With that said the polishing combo I ended up using was Menzerna SIP partnered with a yellow 3M UK Polishing foam pad. The owner and I agreed that the vehicle would get what I call a Paint Enhancement, which means exactly that a single power polishing pass.
Well on with the show, time to release my Festool rotary on this vehicle, before: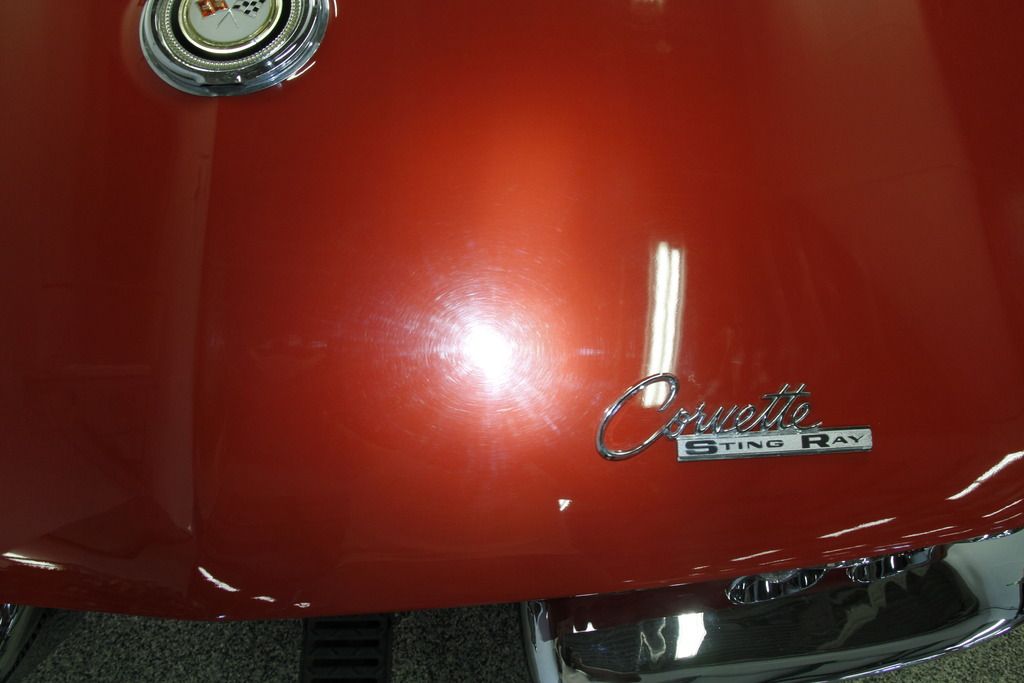 After:

Before: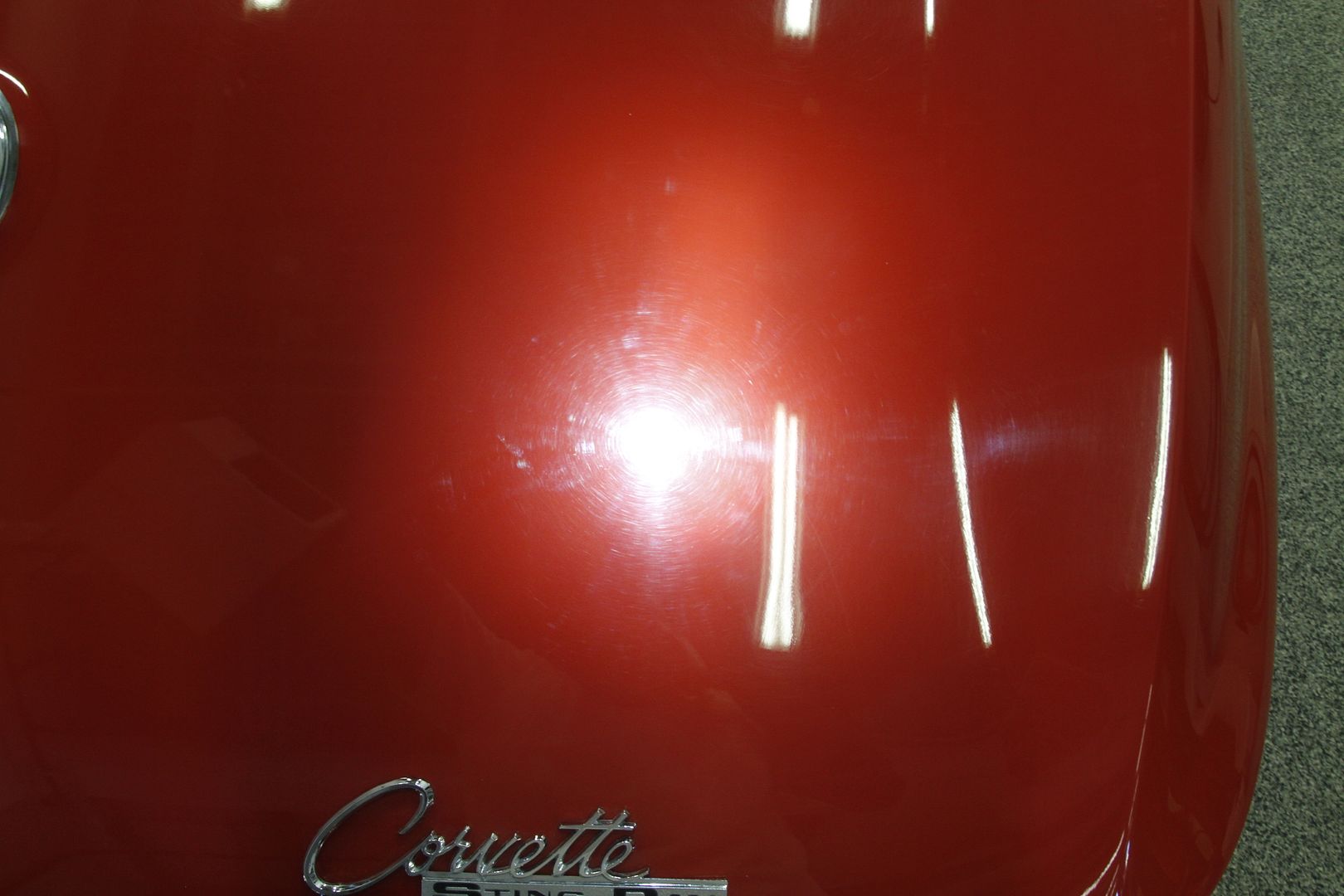 After:

Before: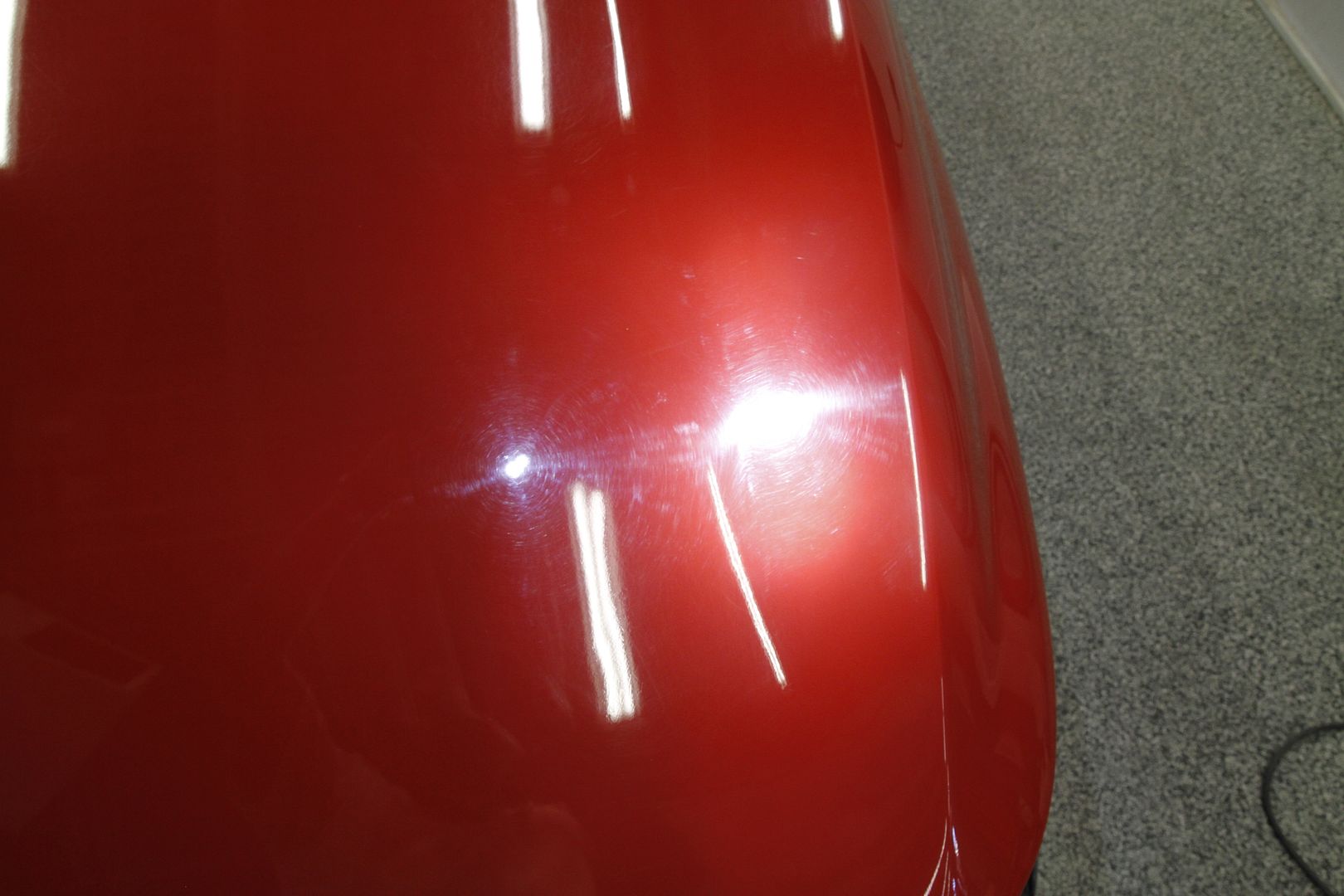 After: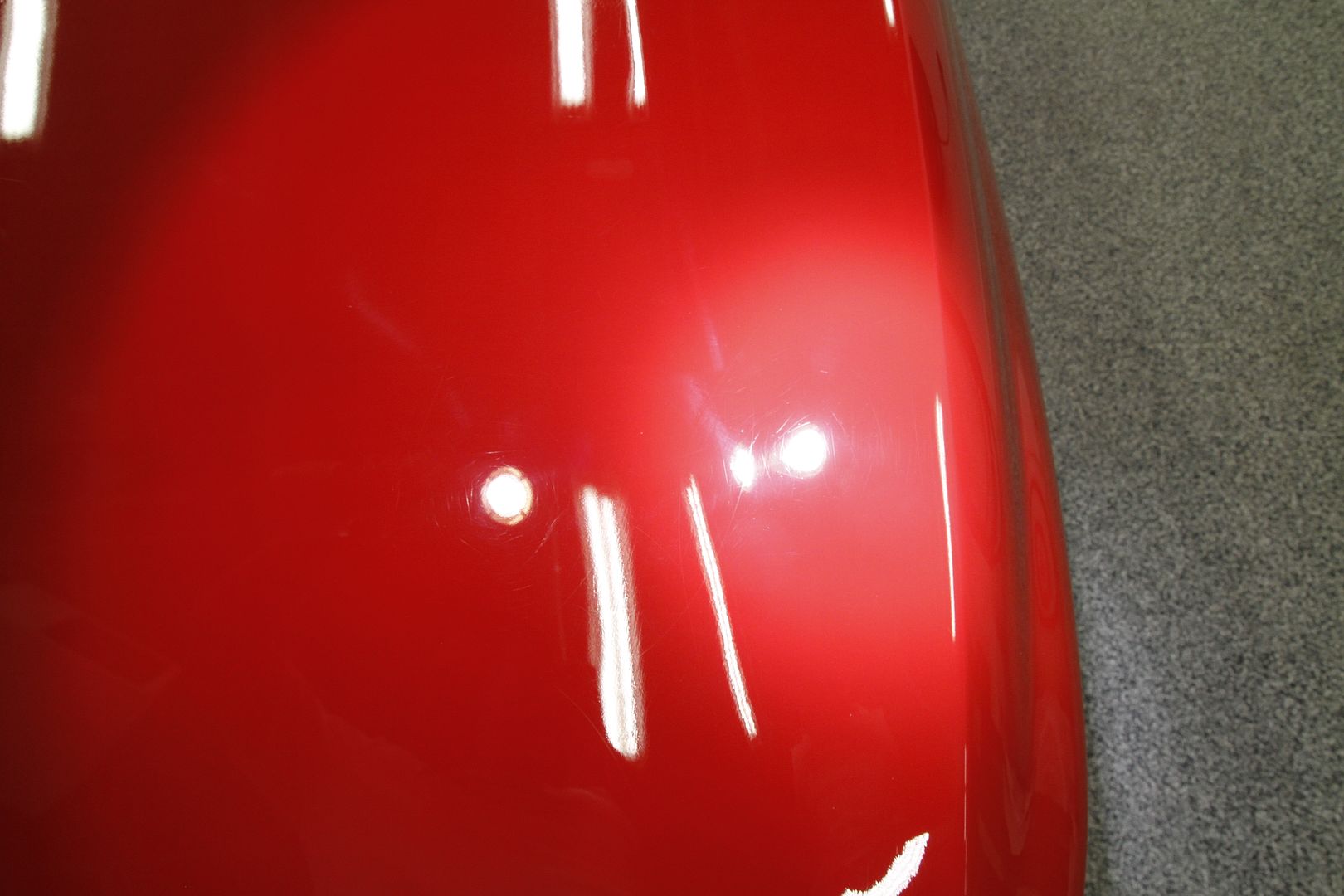 Before:

After:

Before:

After:

Before: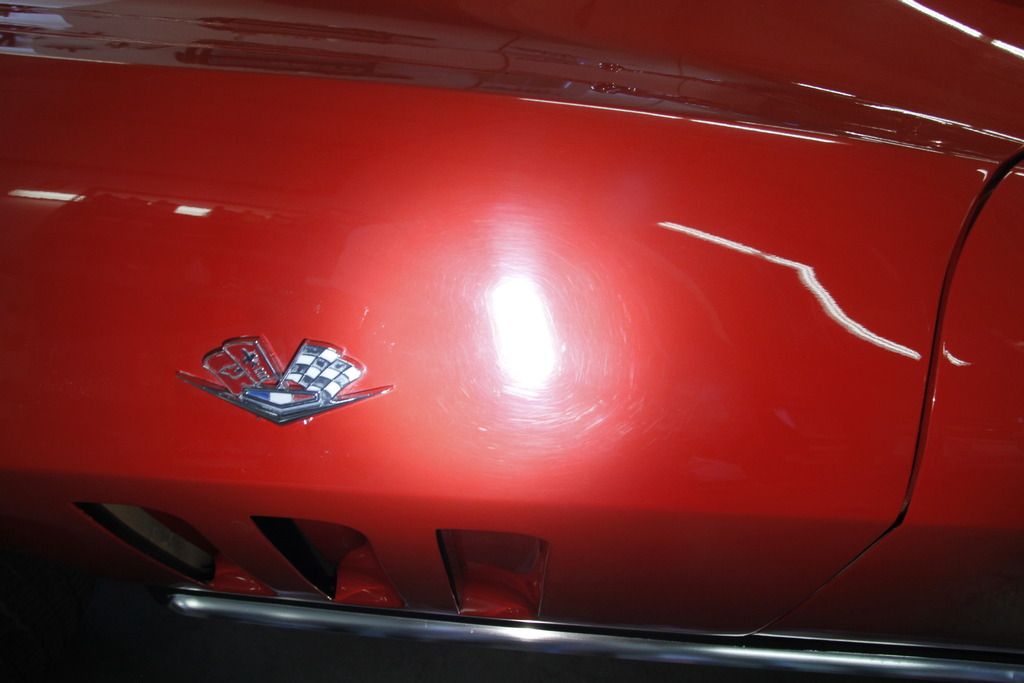 After: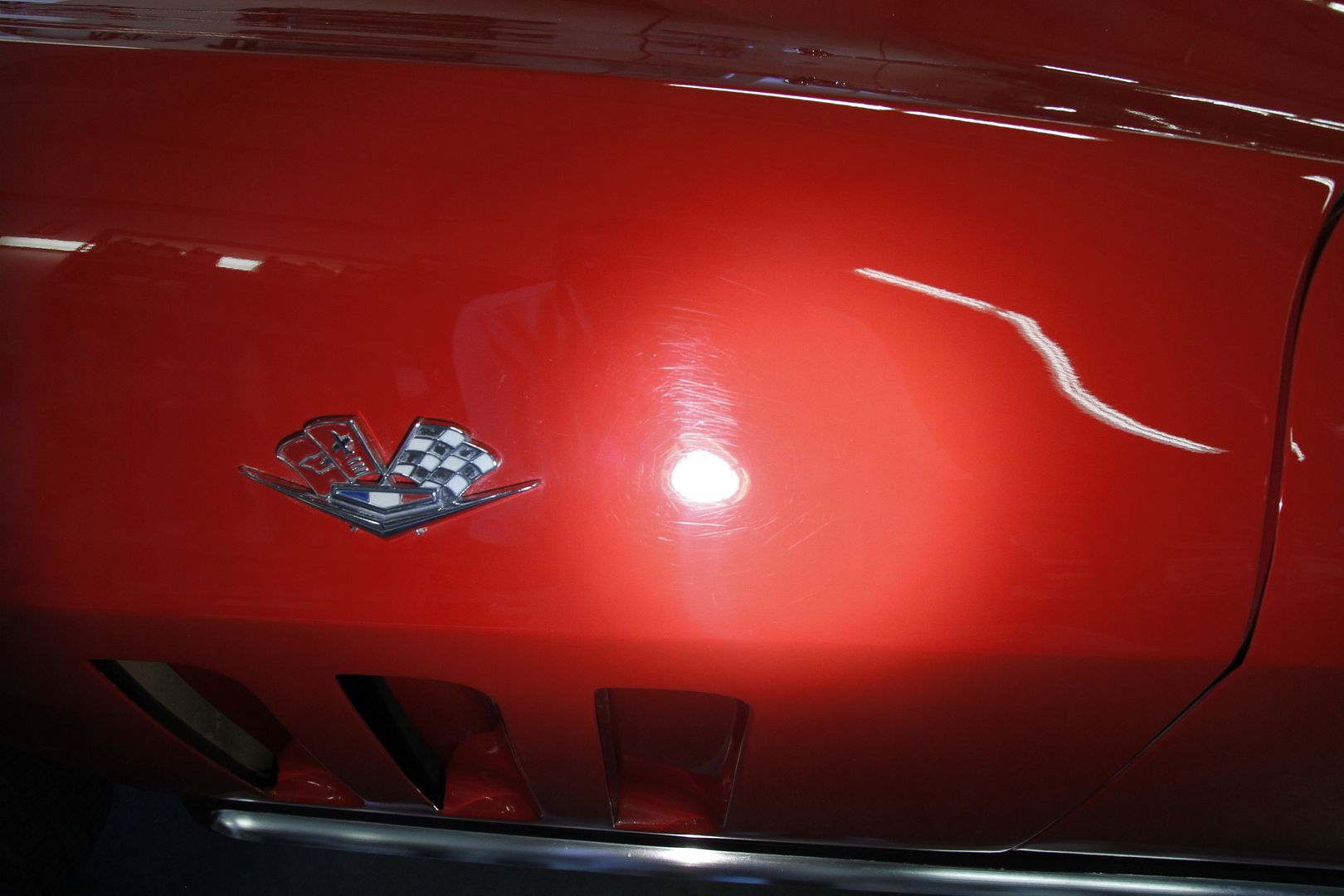 Before:

After: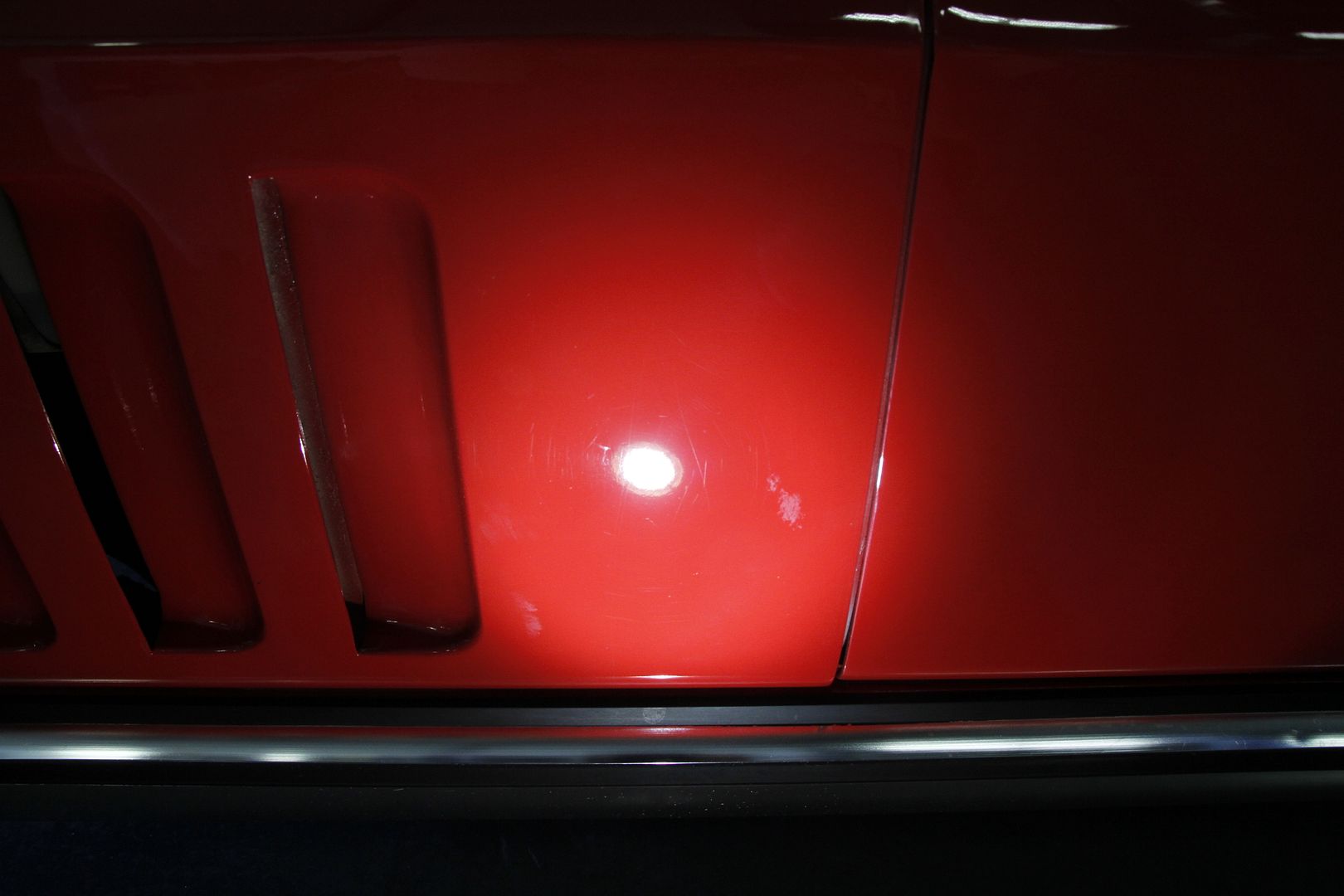 Before: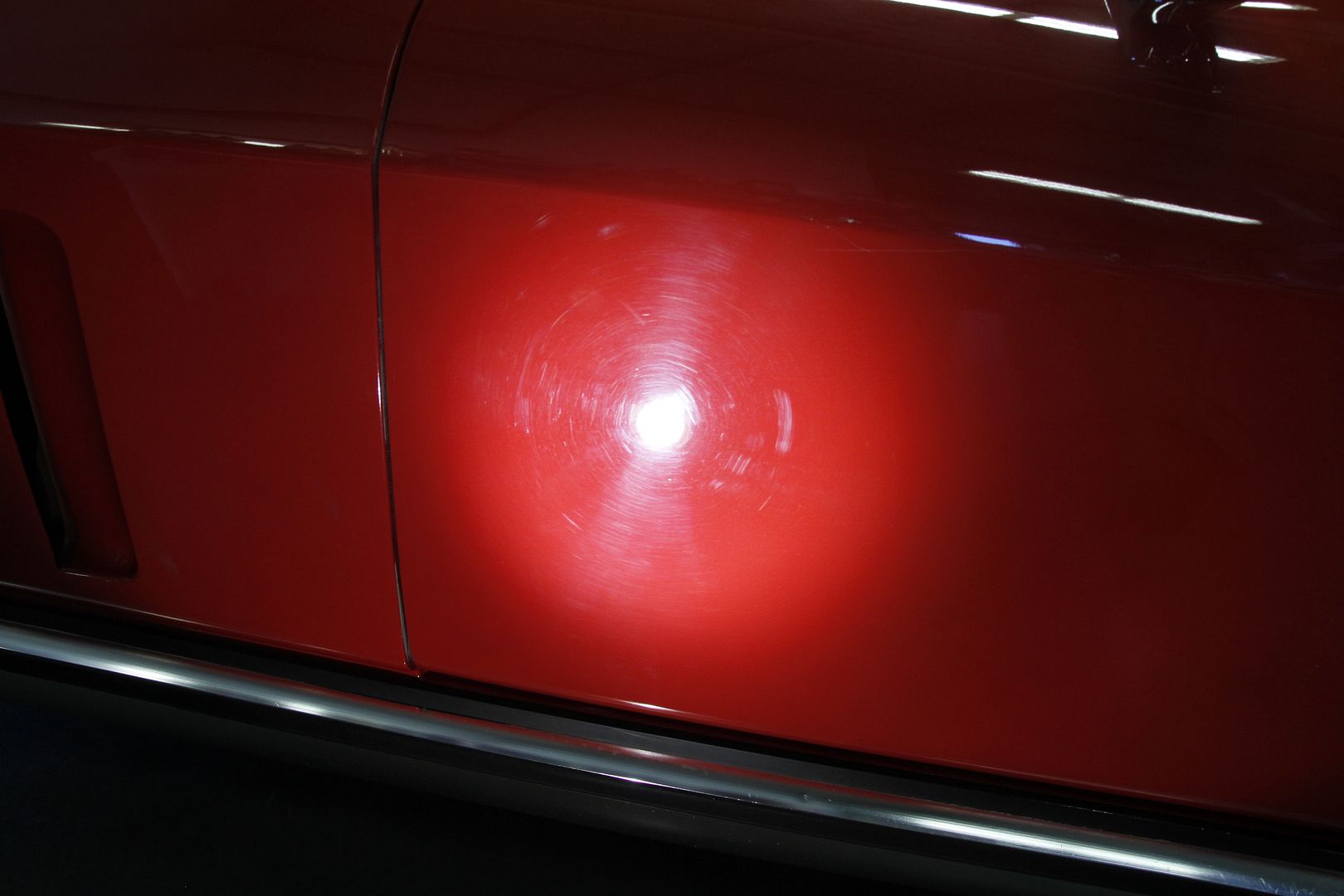 After: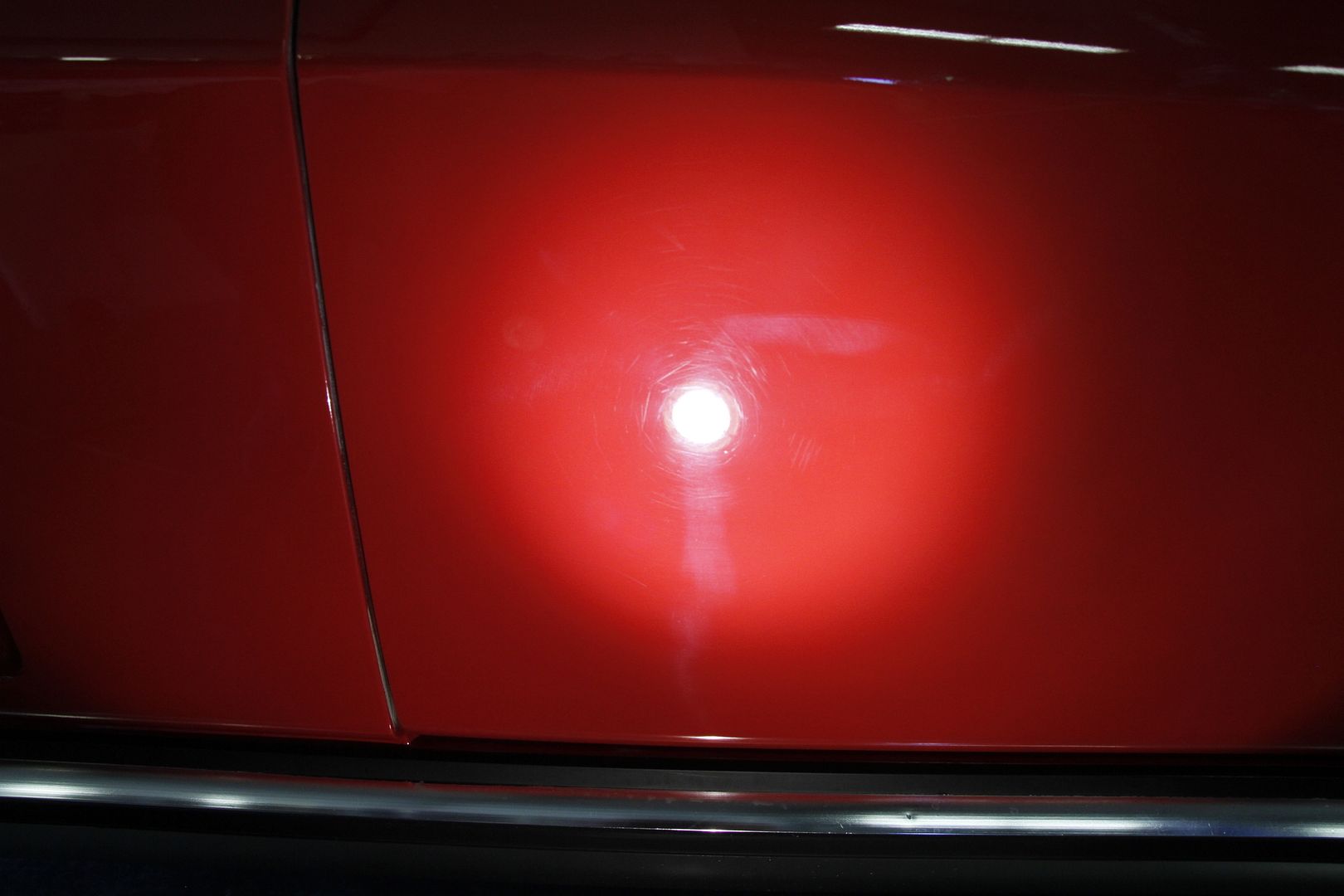 Before: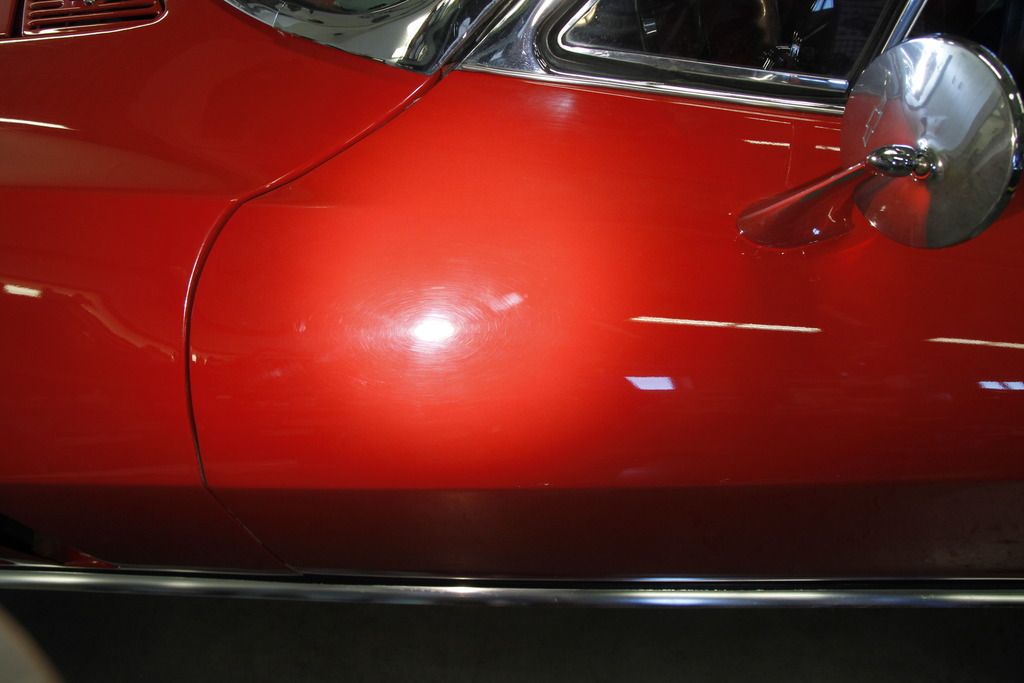 After: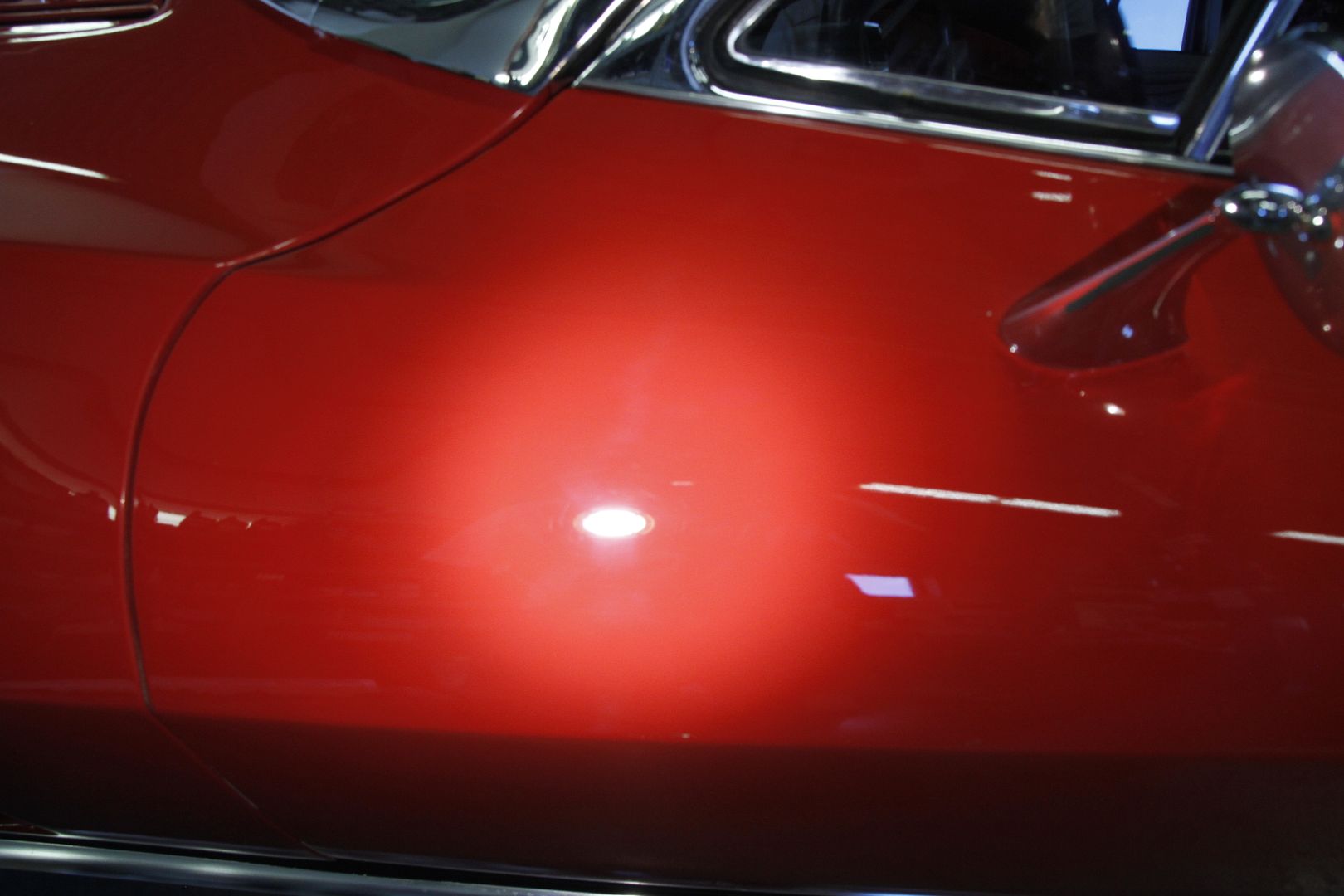 Before: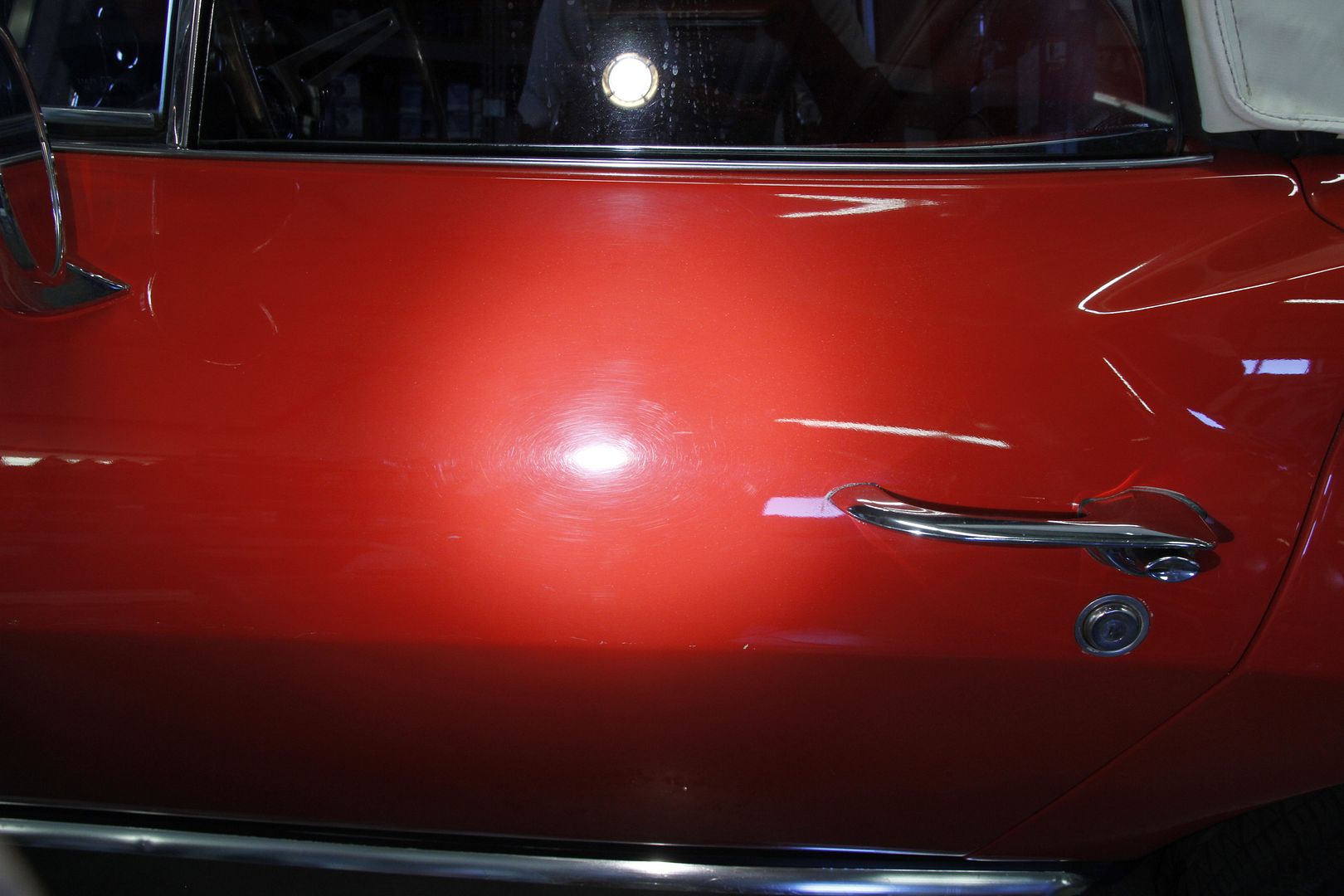 After:

Well as you can see the vehicle was enhanced, by no means is it perfect but the paint now has a richer gloss. After I finished polishing the vehicle I decided to give it one final pass with Menzerna Final Finish and a blue 3M UK Finishing foam pad. After that it was time to apply the paint protection. Lucky for me the owner let me choose the paint protection and I went with something a bit out of the ordinary, something I haven't used for quite some time and that is: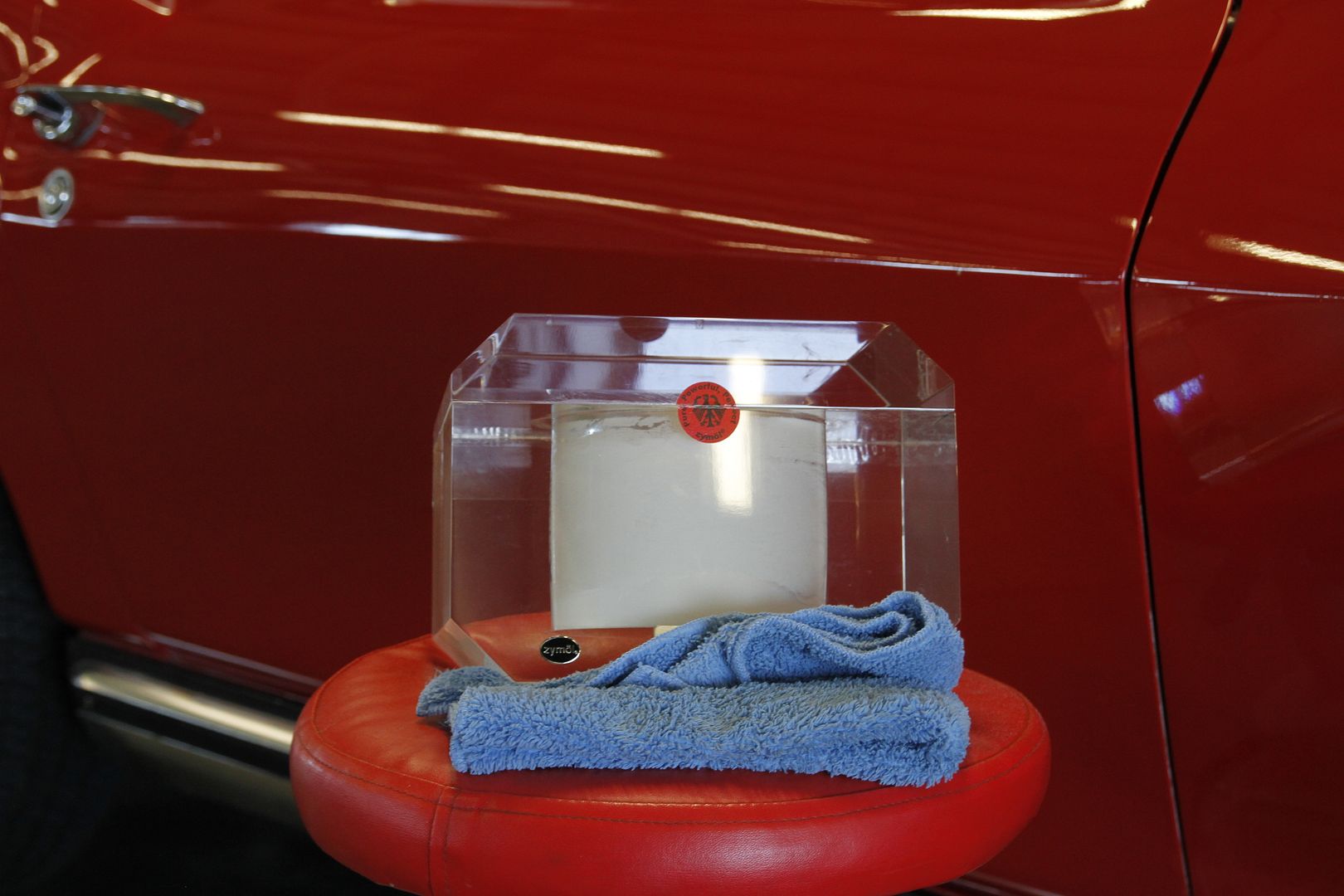 This lovely Sting Ray received 2 coats of Zymol Vintage! Oh how I miss using my Carnauba waxes, I've almost forgotten how great they are.
Once I had applied the two coats of Vintge to the vehicle I then focused my attention to a few things such as polishing all the chrome on the vehicle. This took several hours and I used my favorite product to polish chrome and that is AutoSol. Glass was given a good cleanse with Stoners Invisible Glass and the tires were dressed and that about does it. Now for the end results, now I should warn you I took lots of pictures but the vehicle turned out so well…well at least I thought so: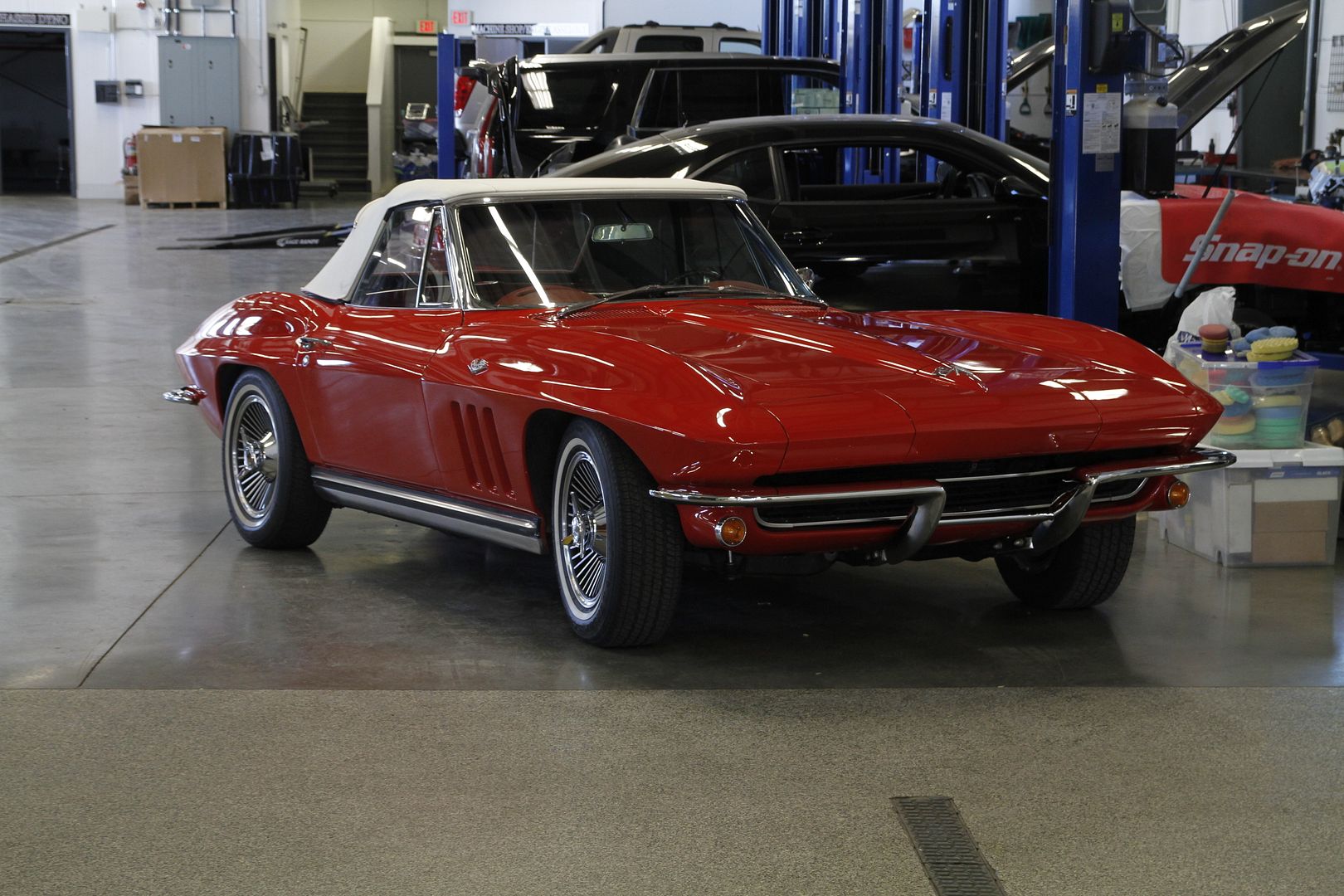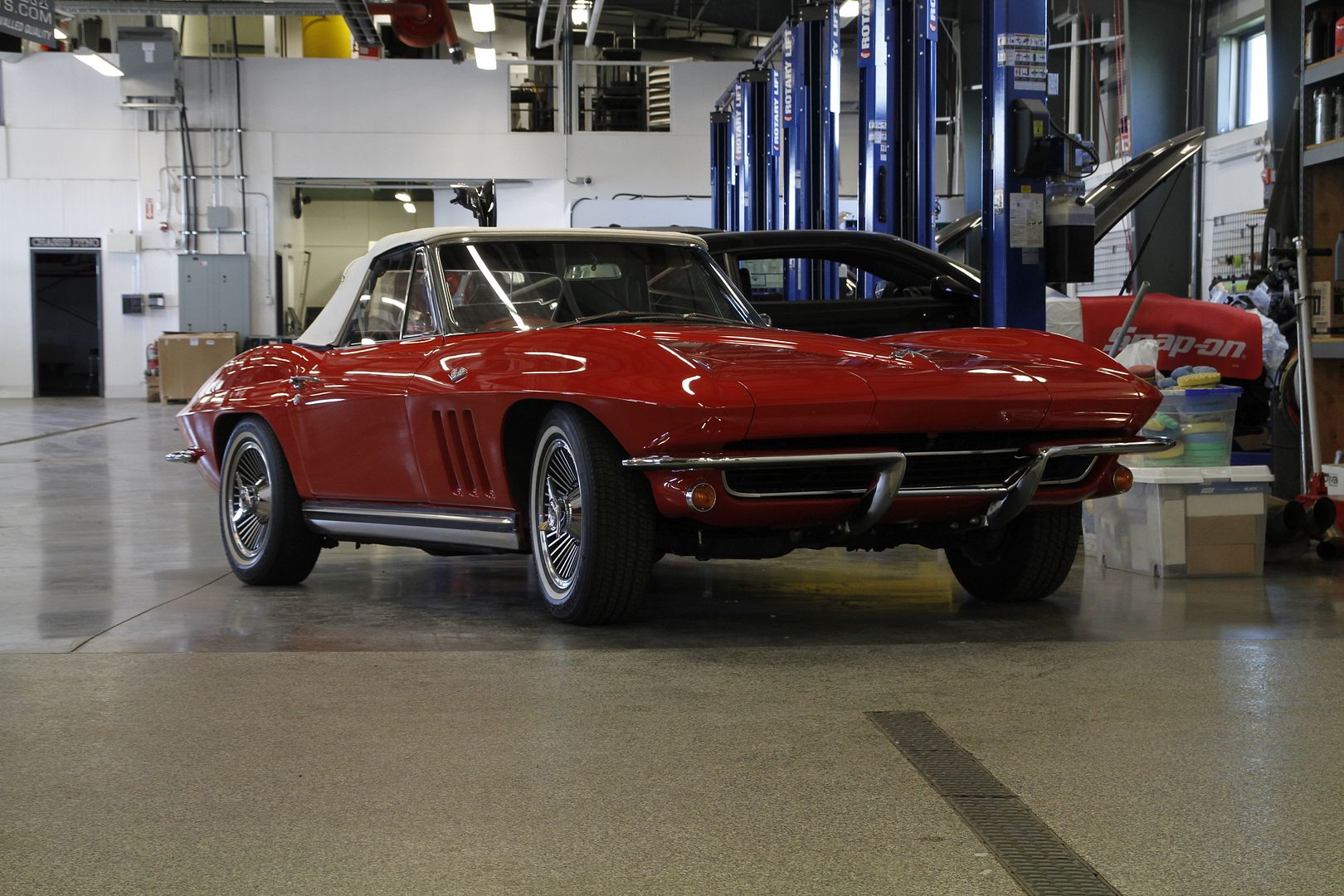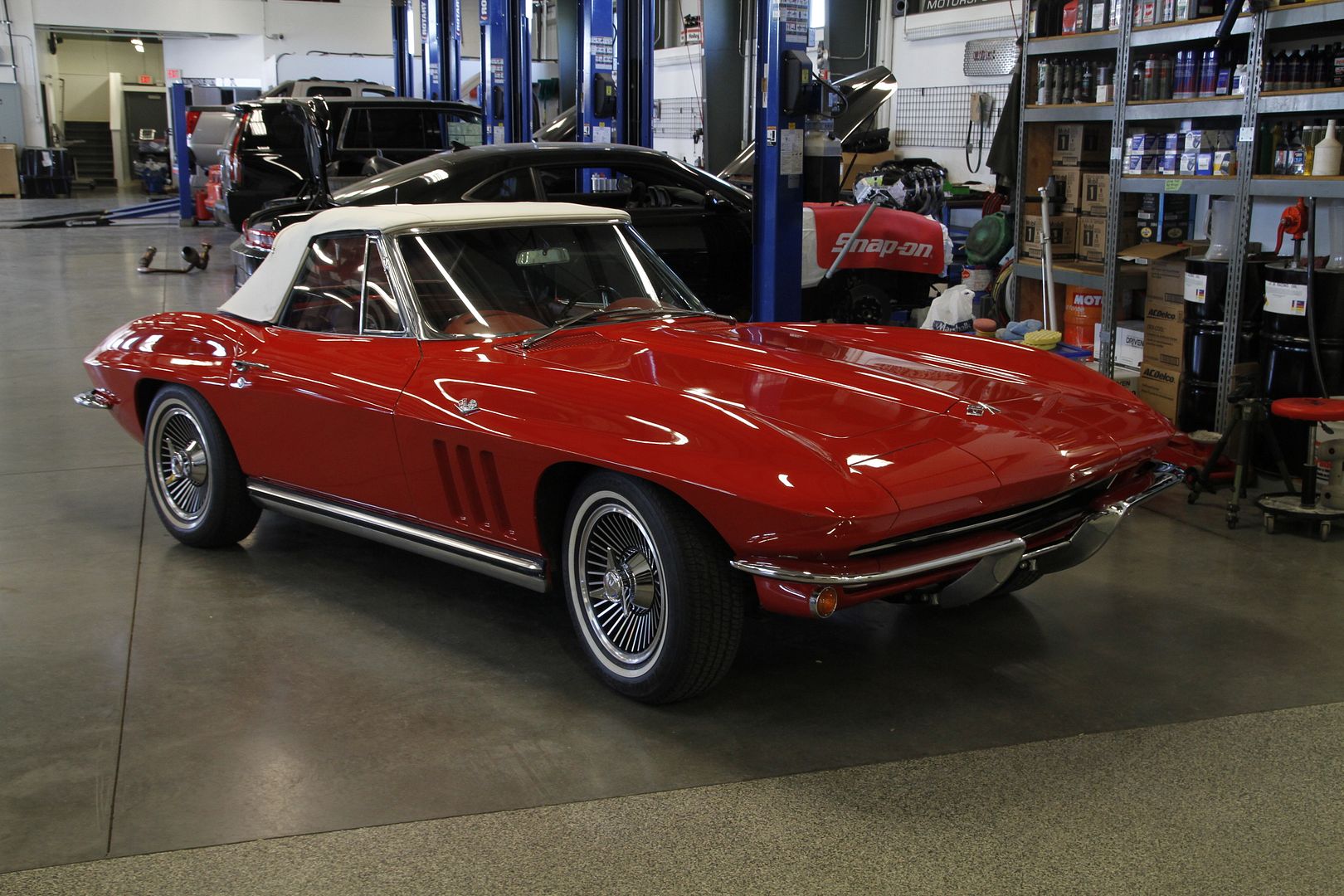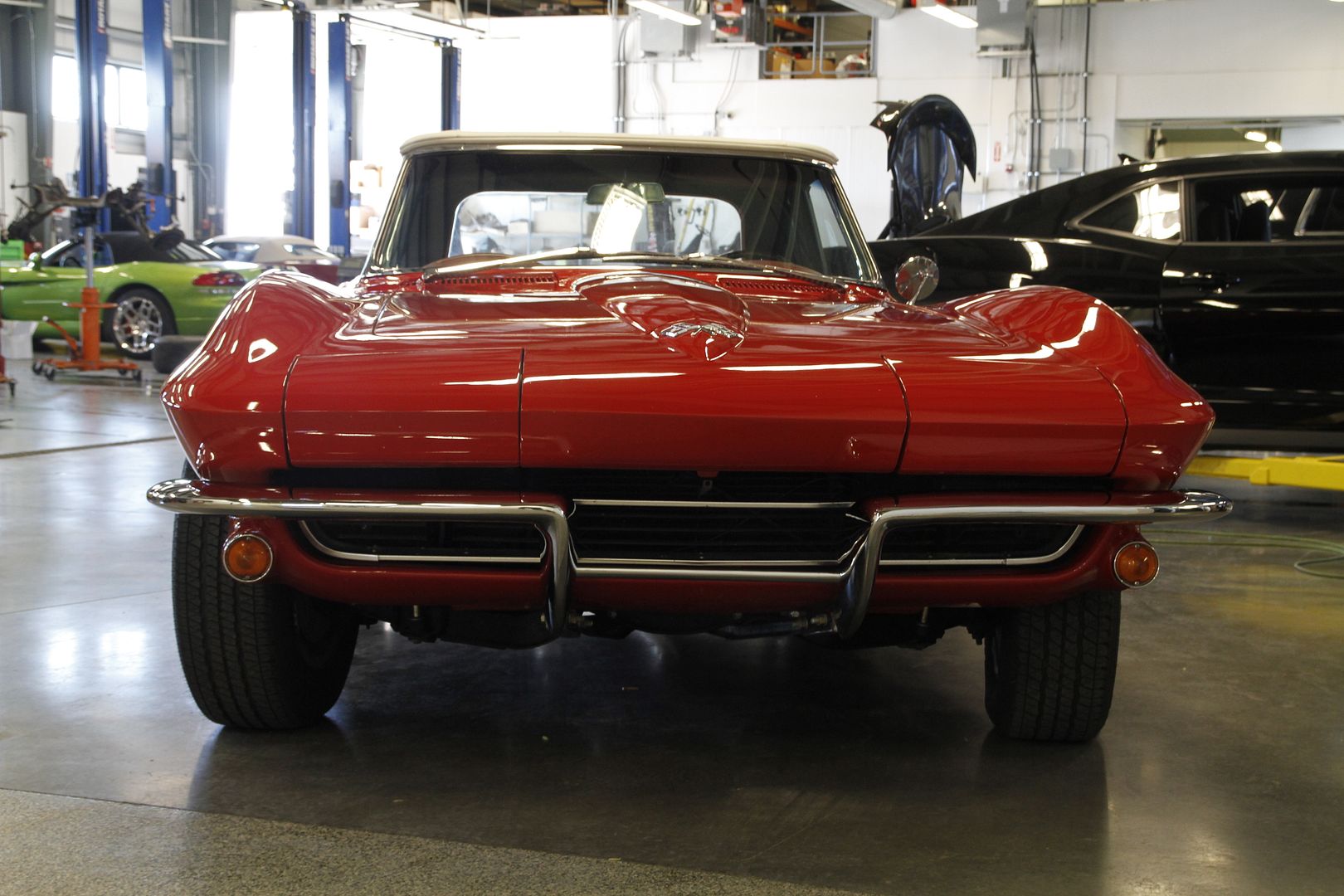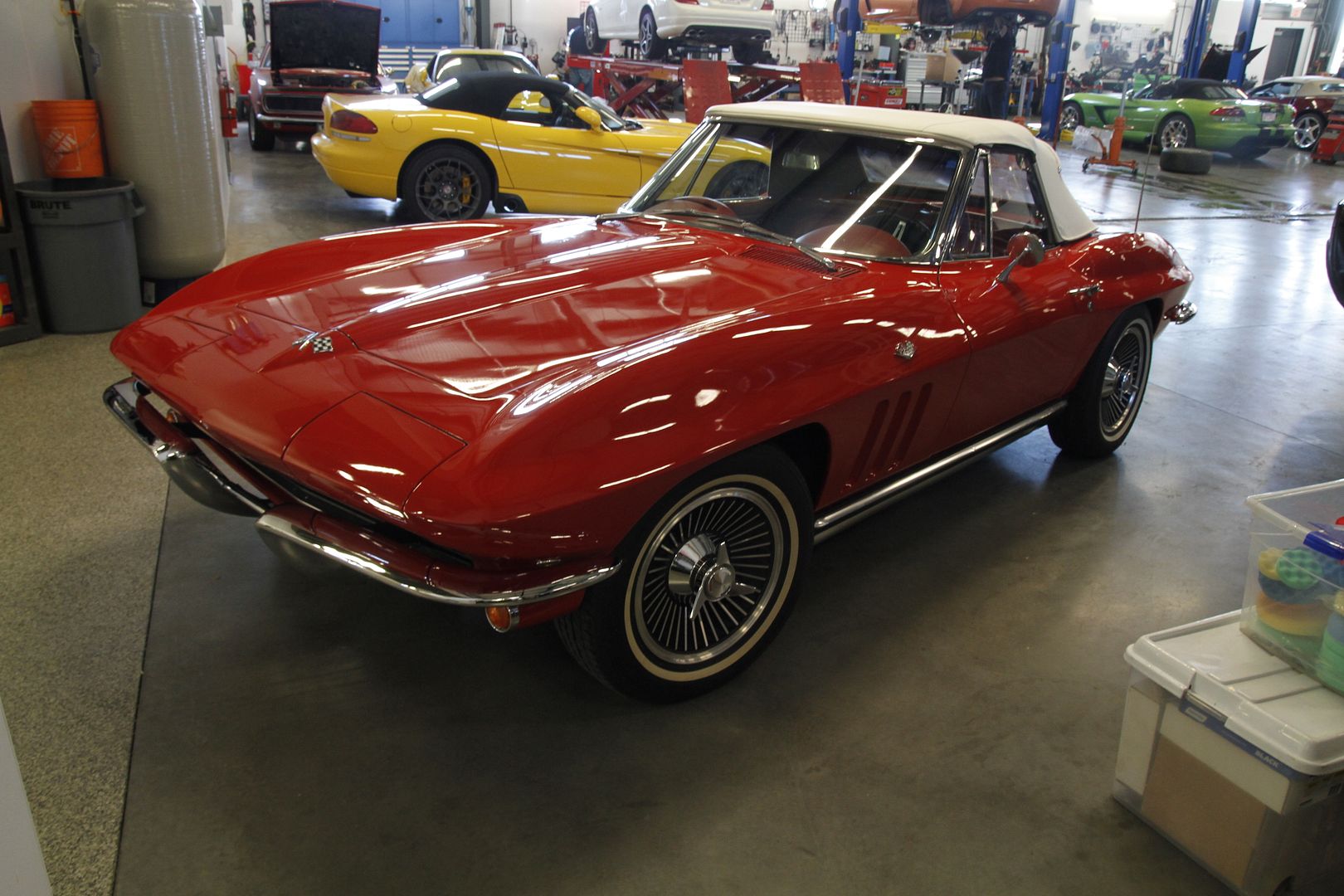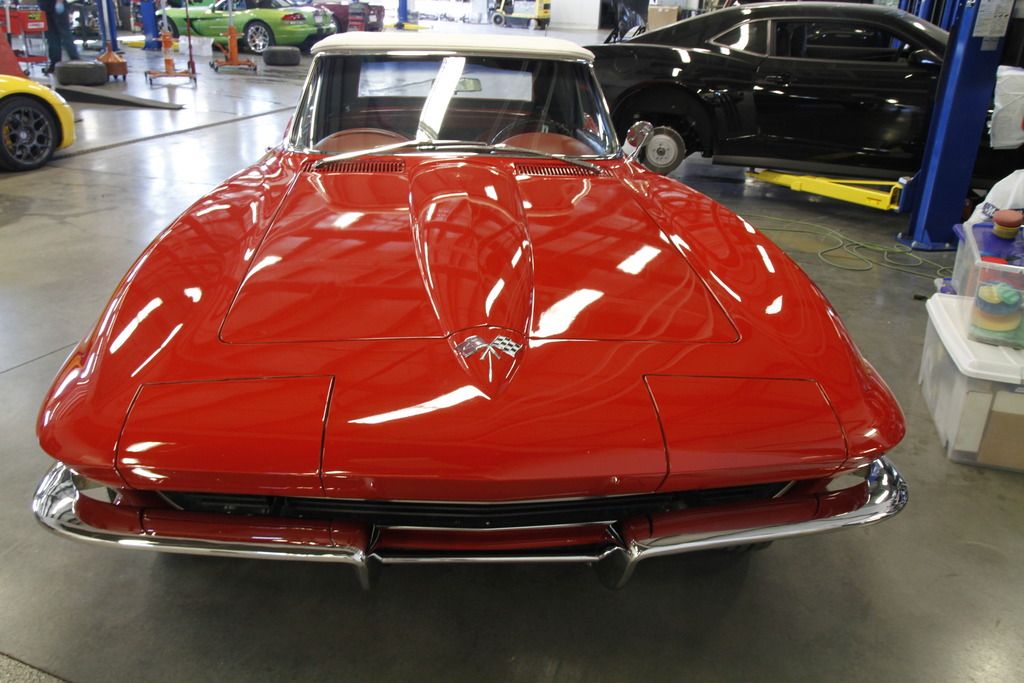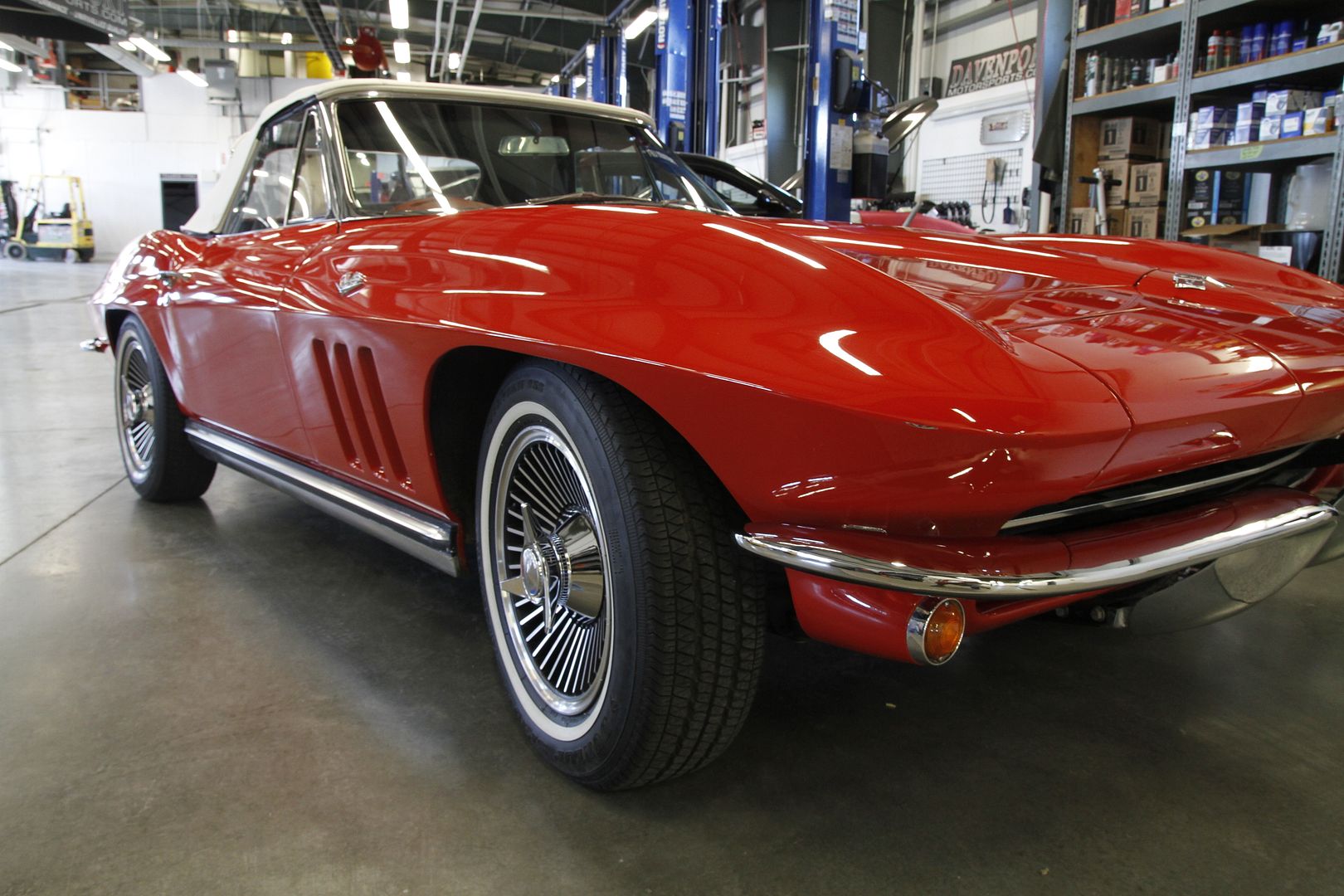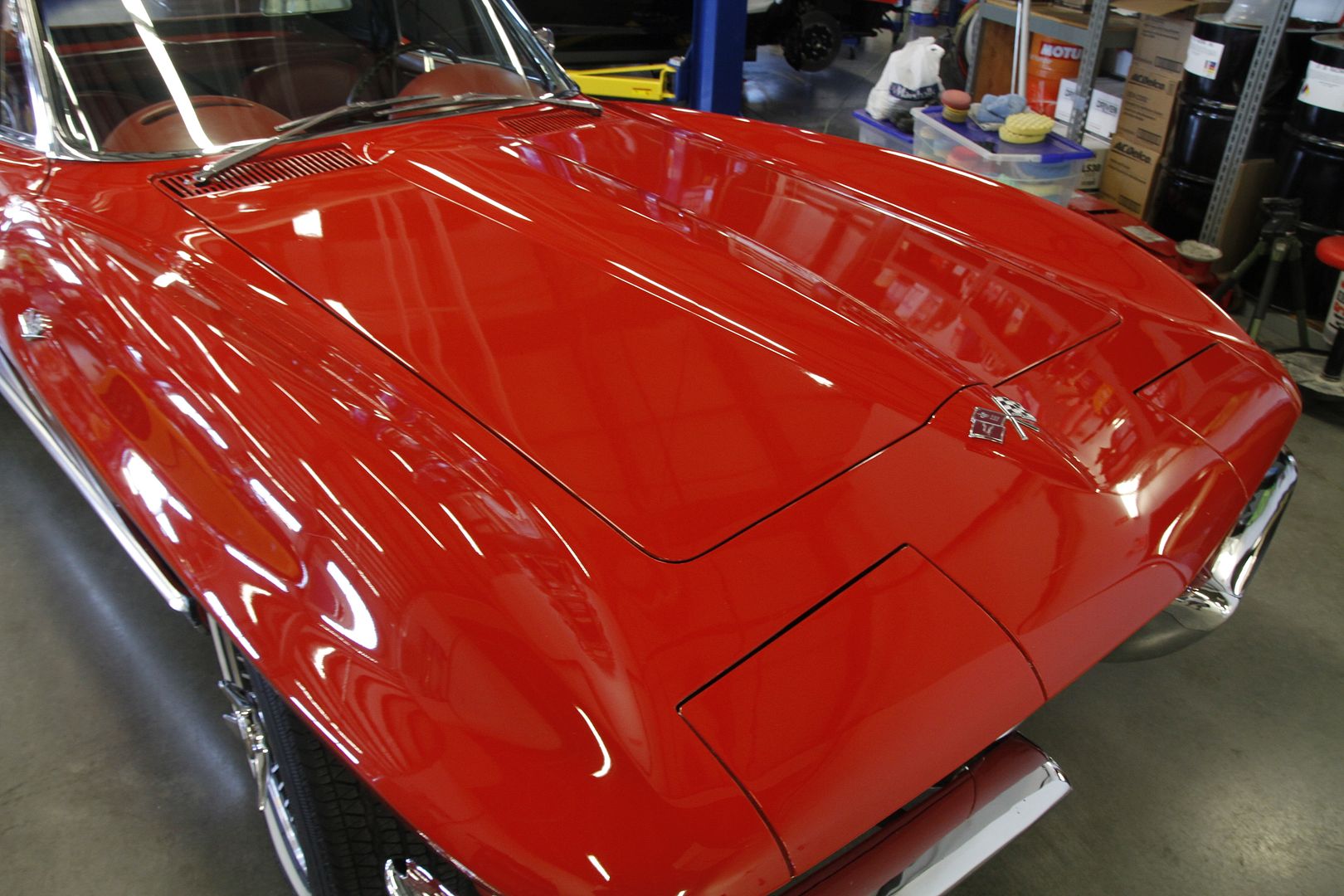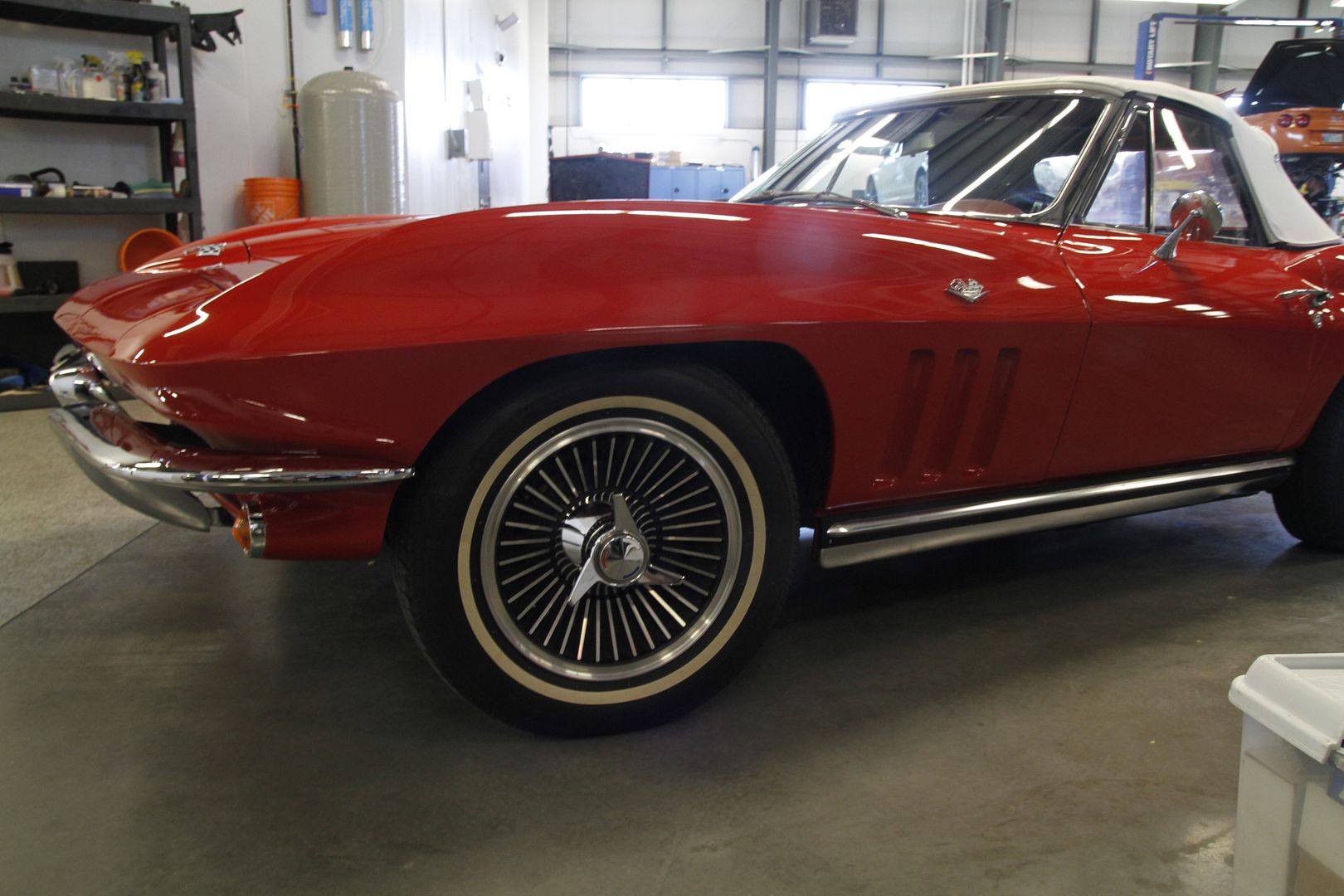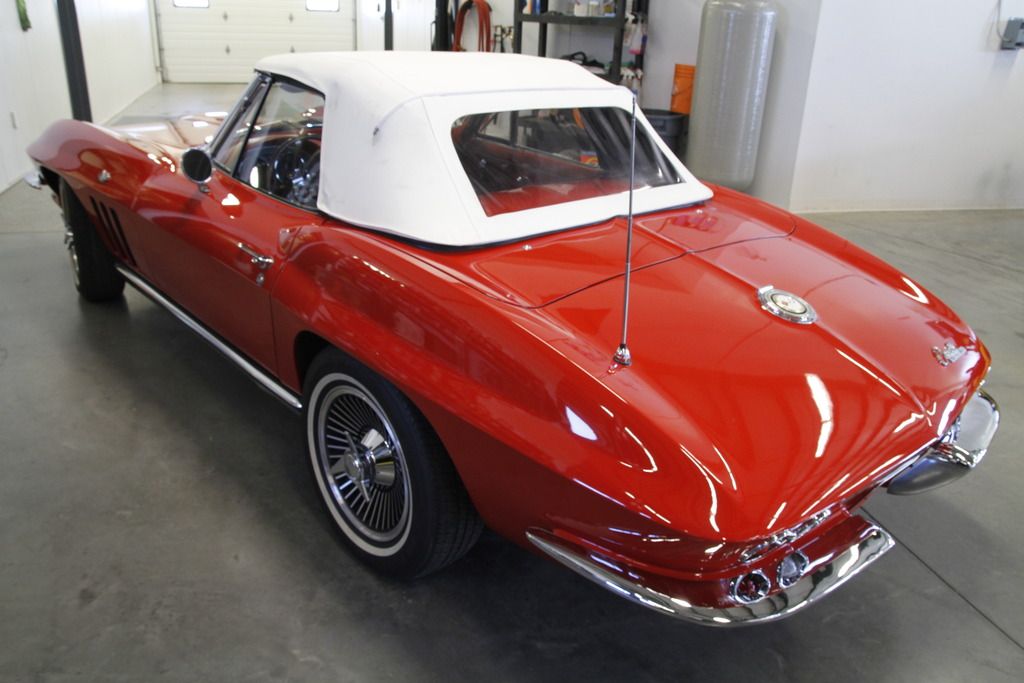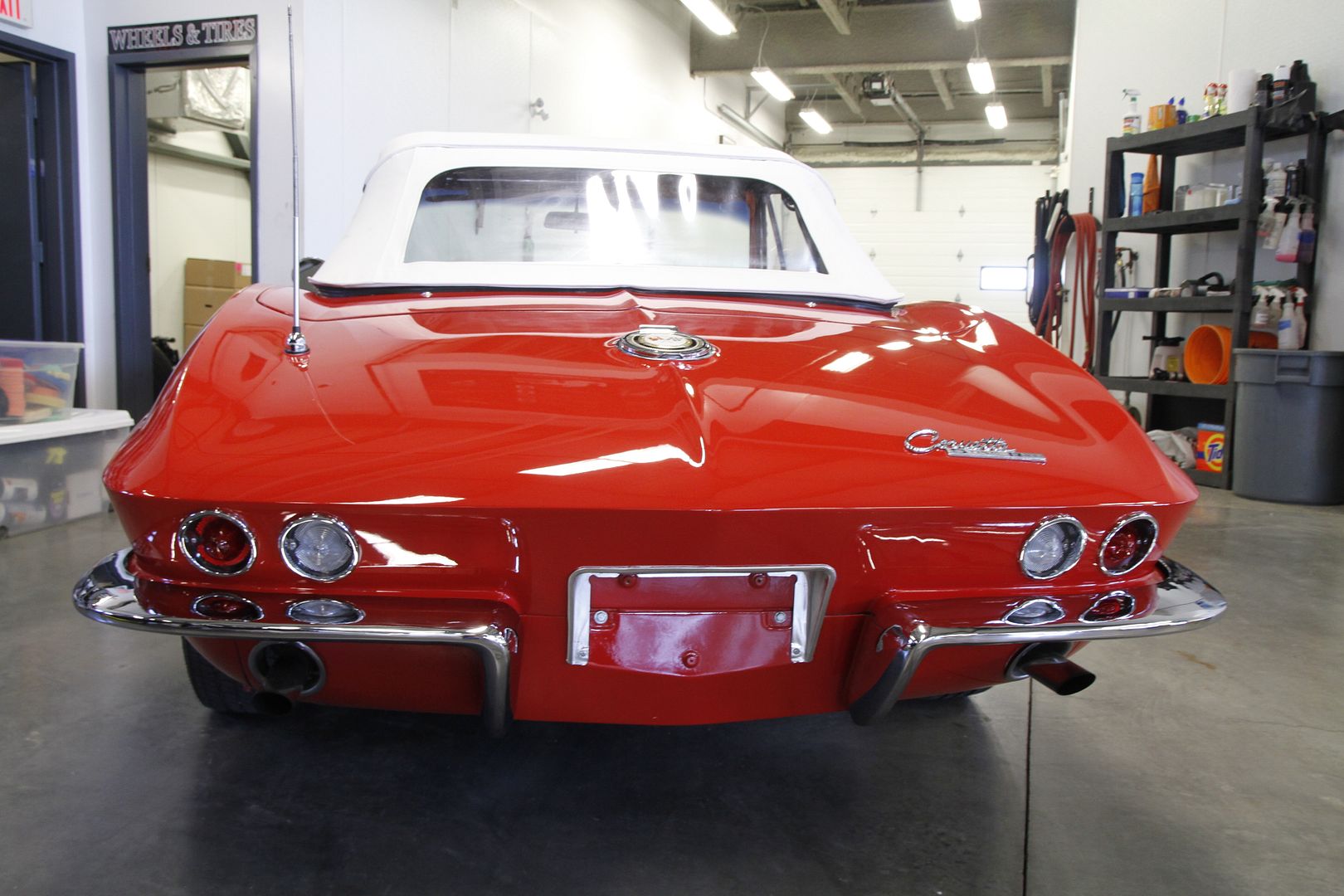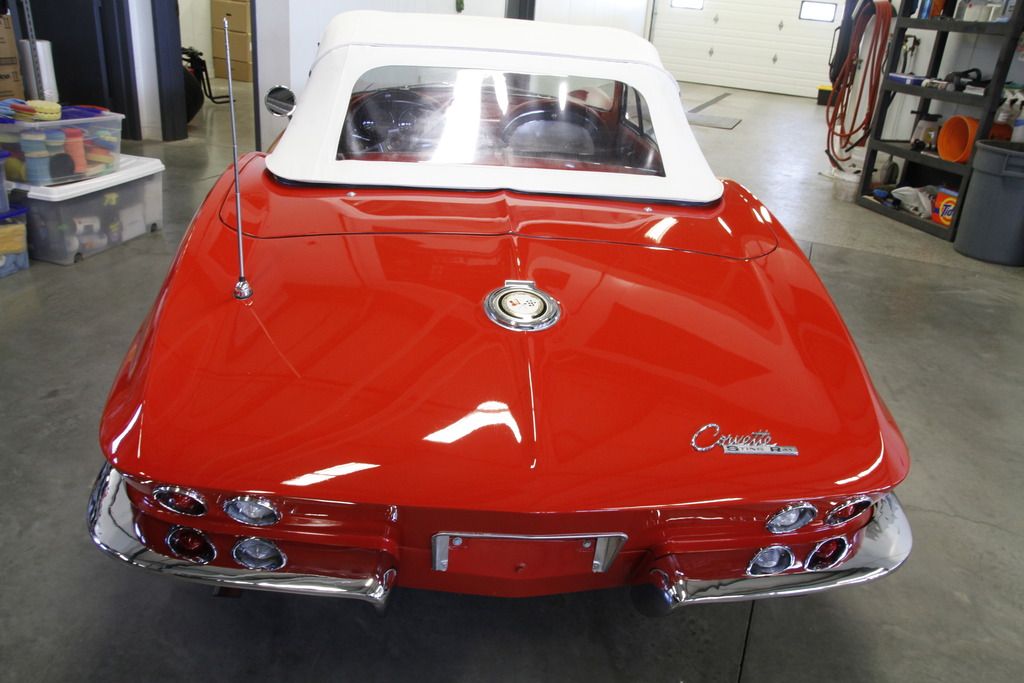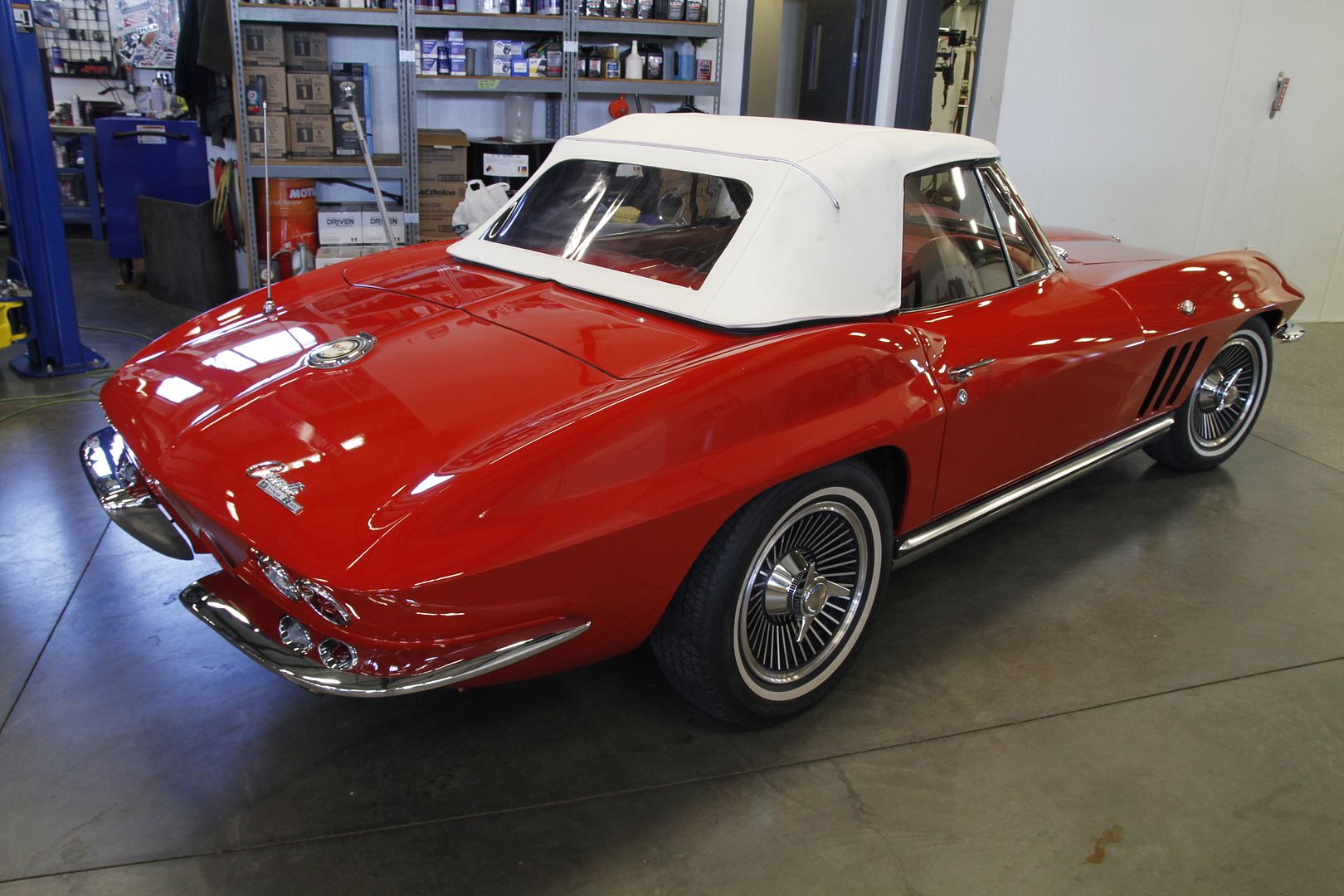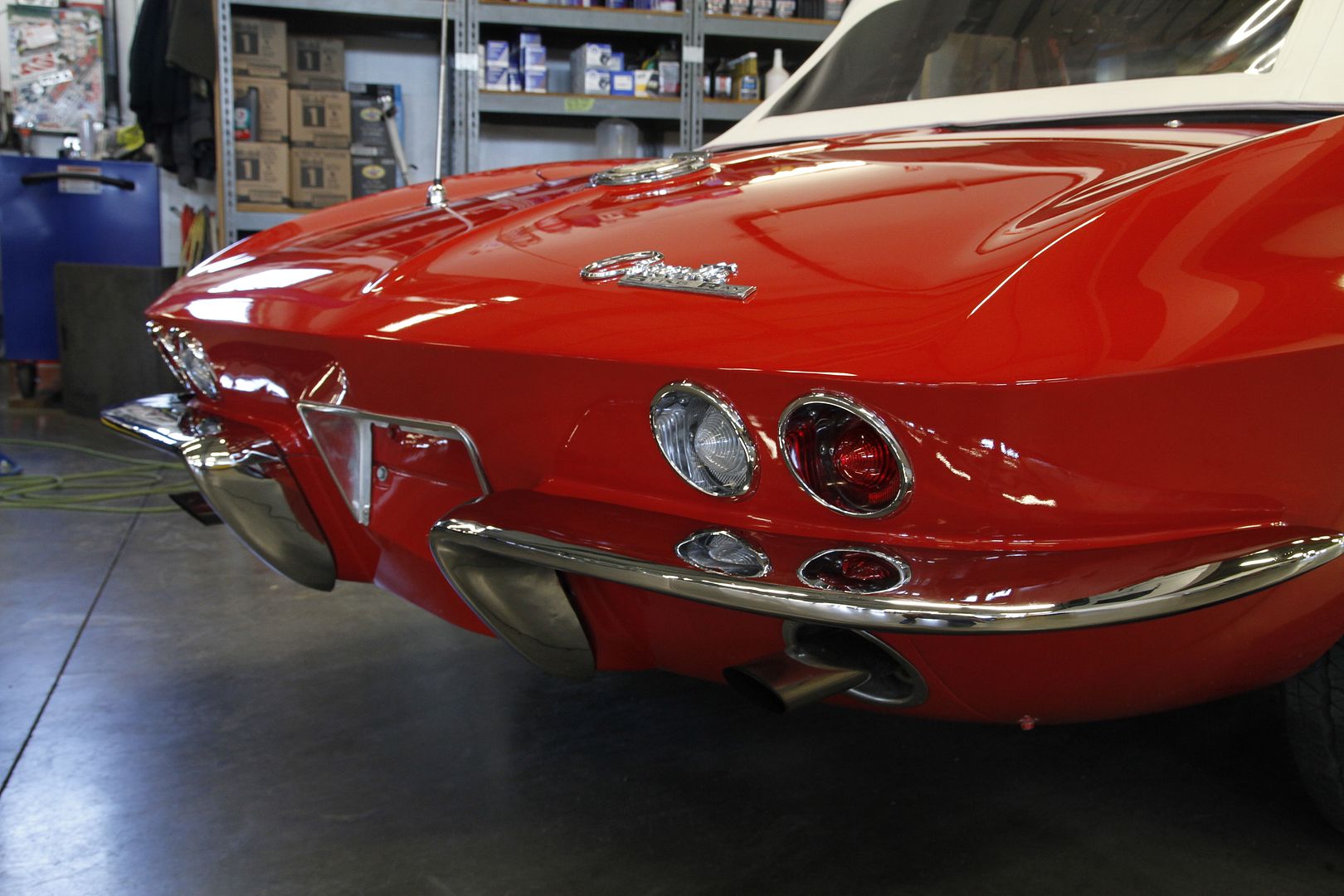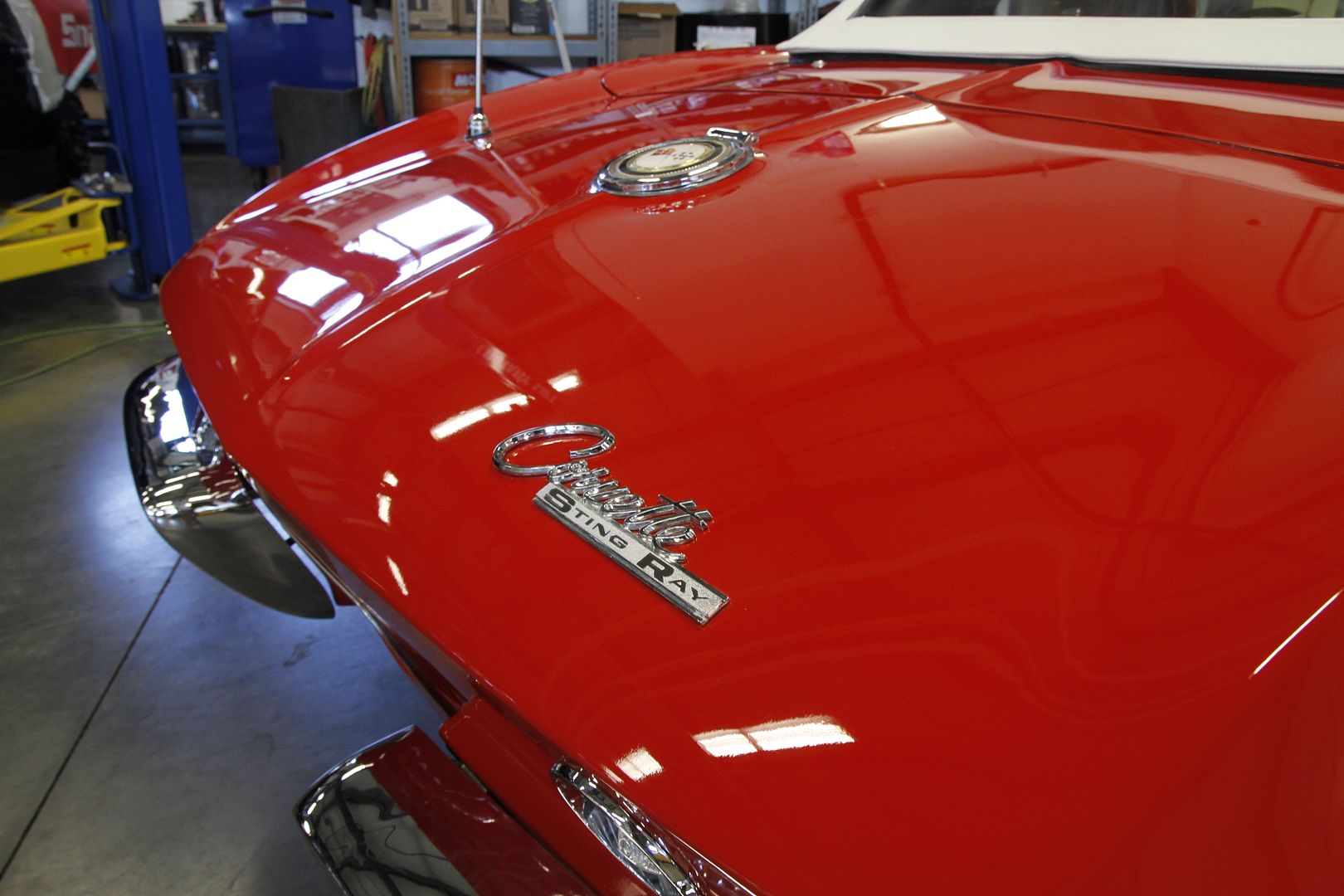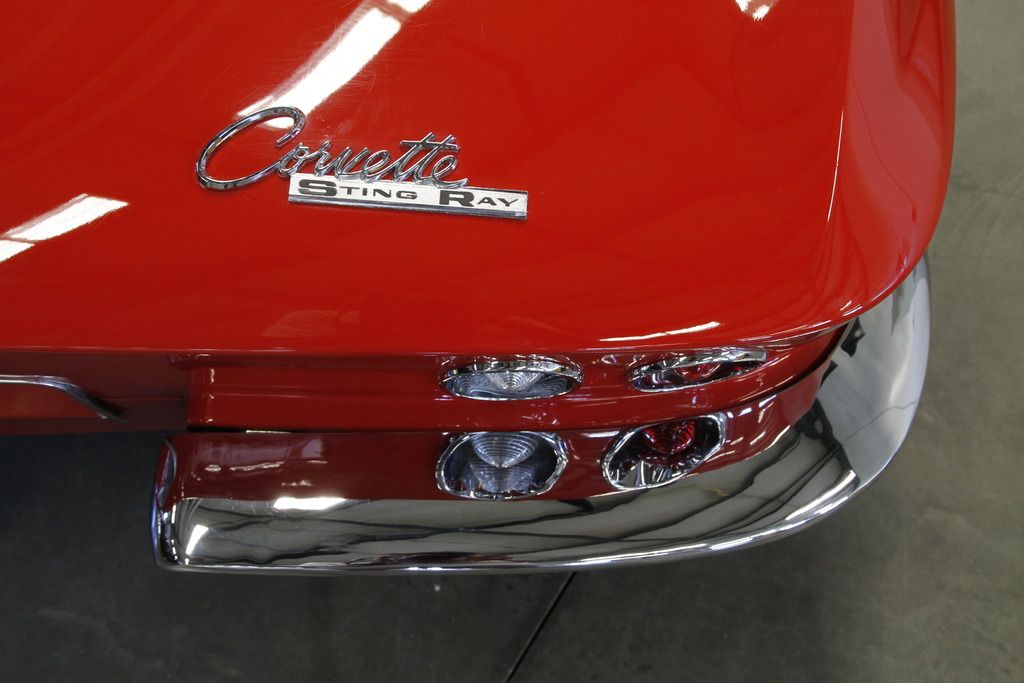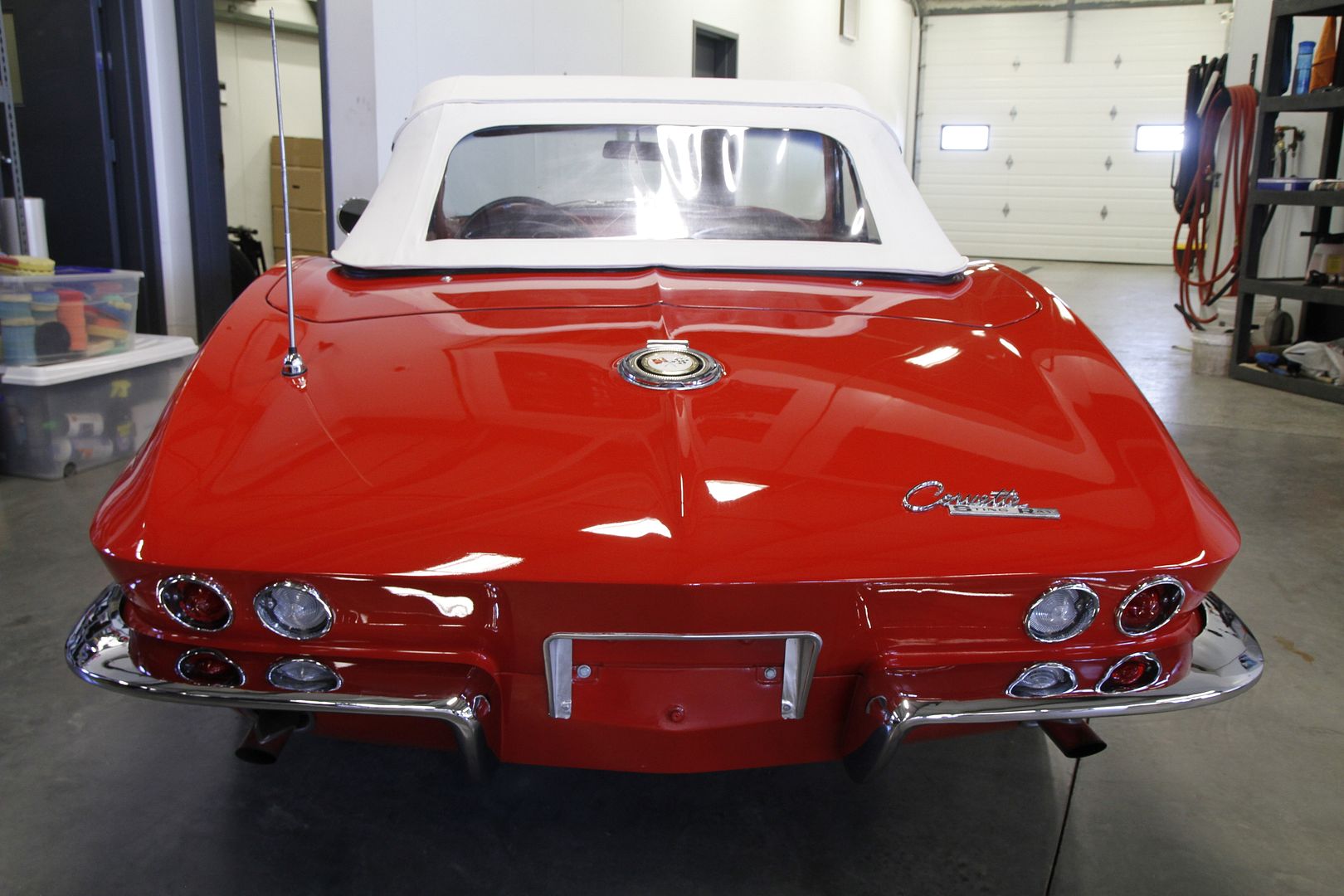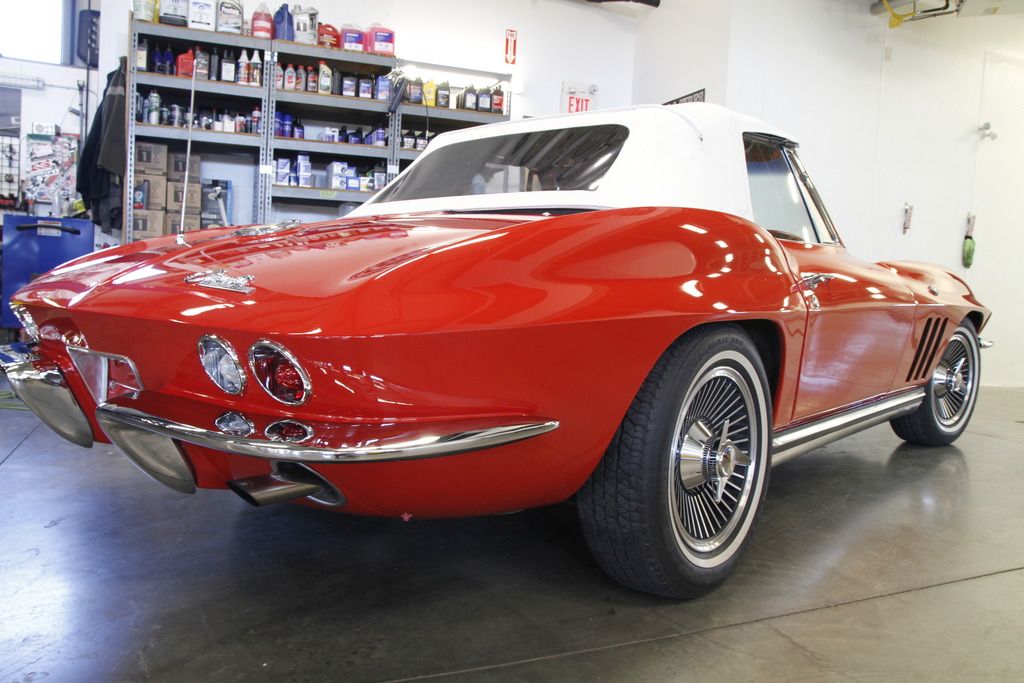 I didn't do anything to the interior but I couldn't help but admire it: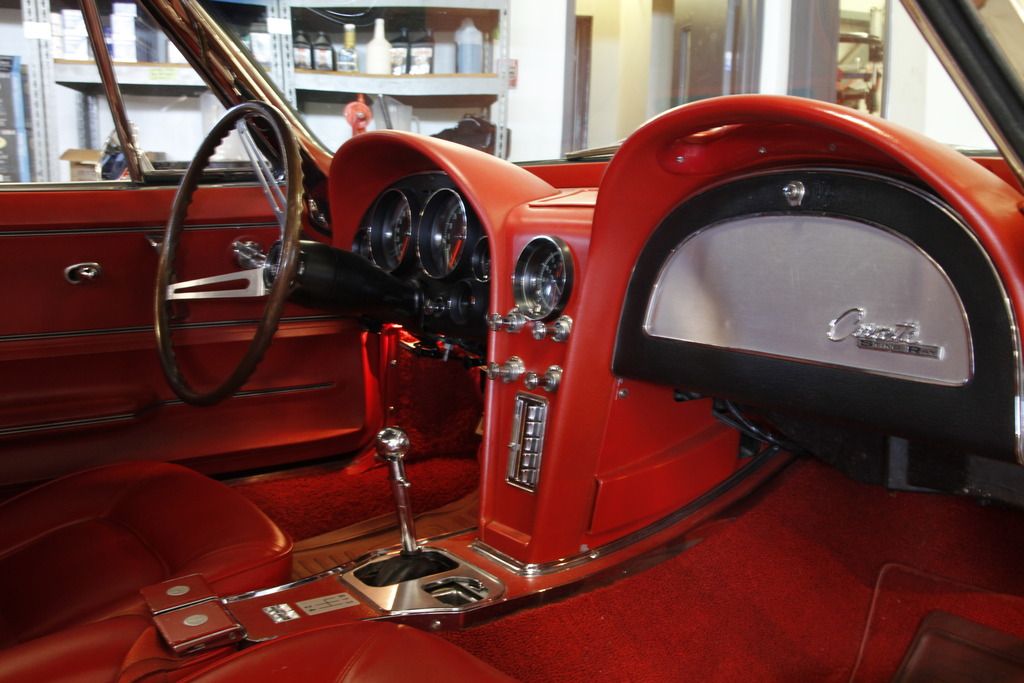 Just a few more: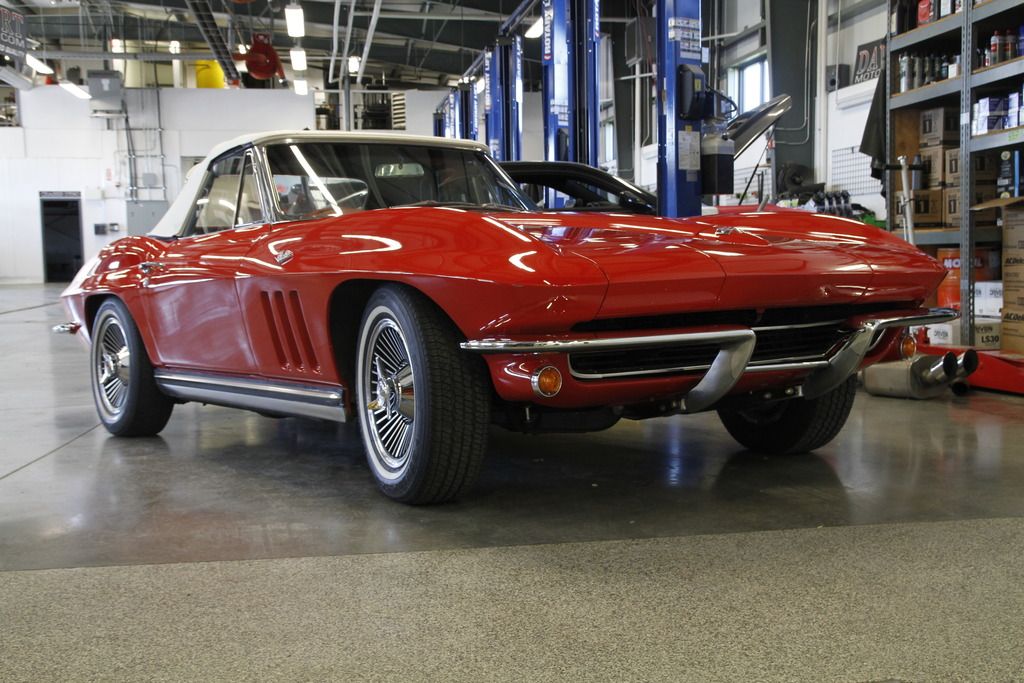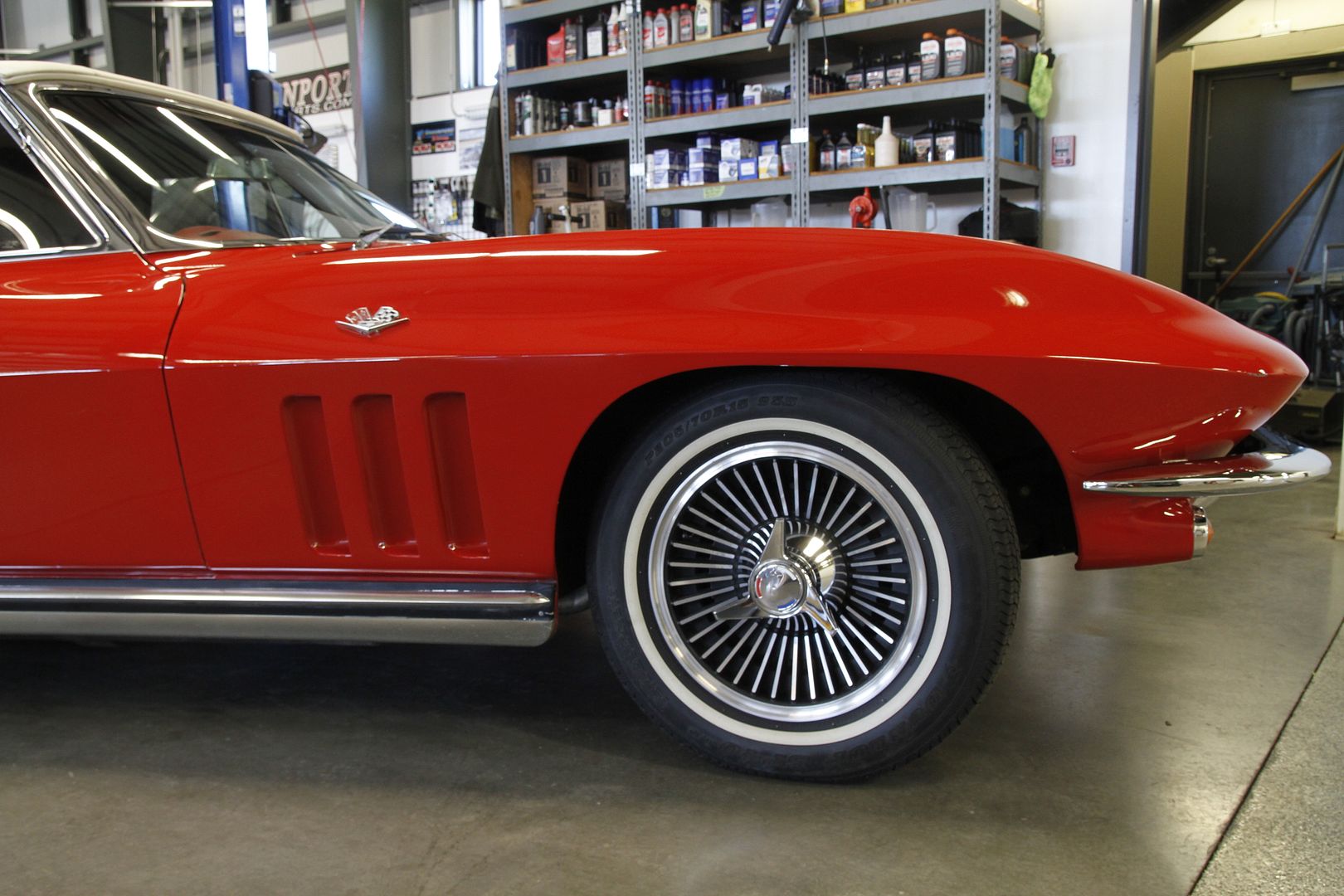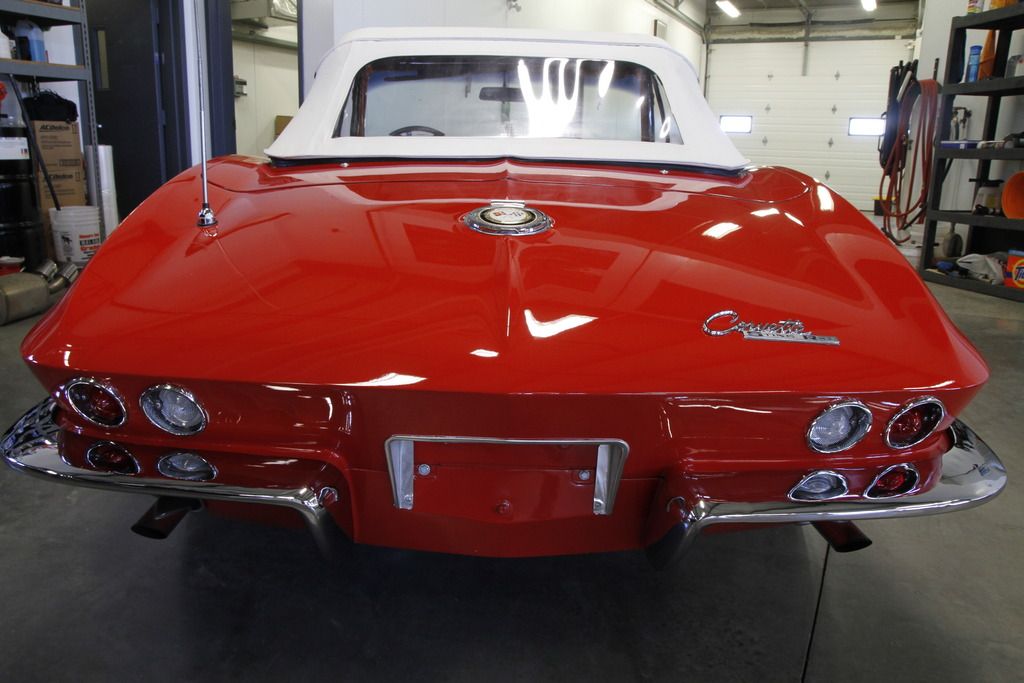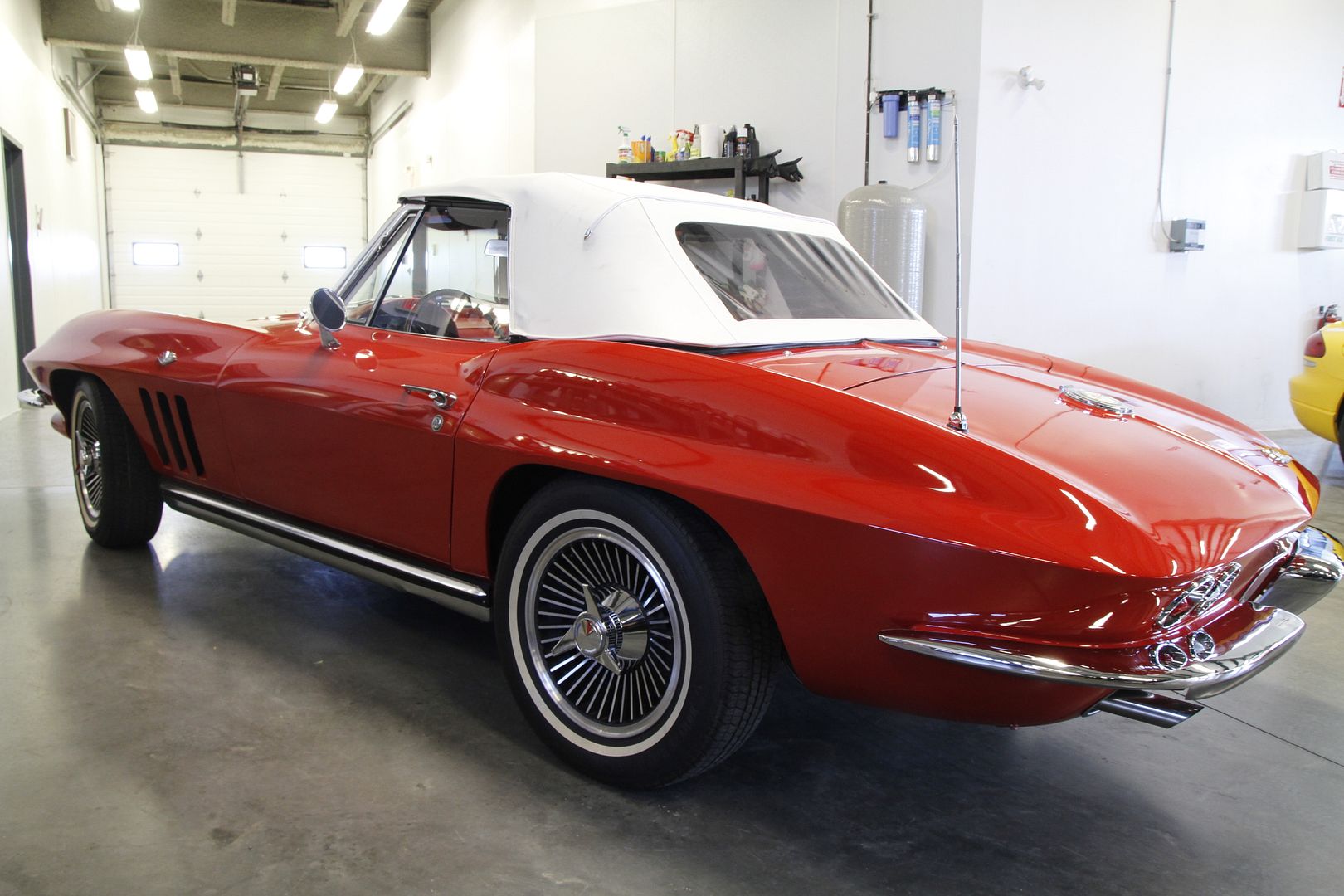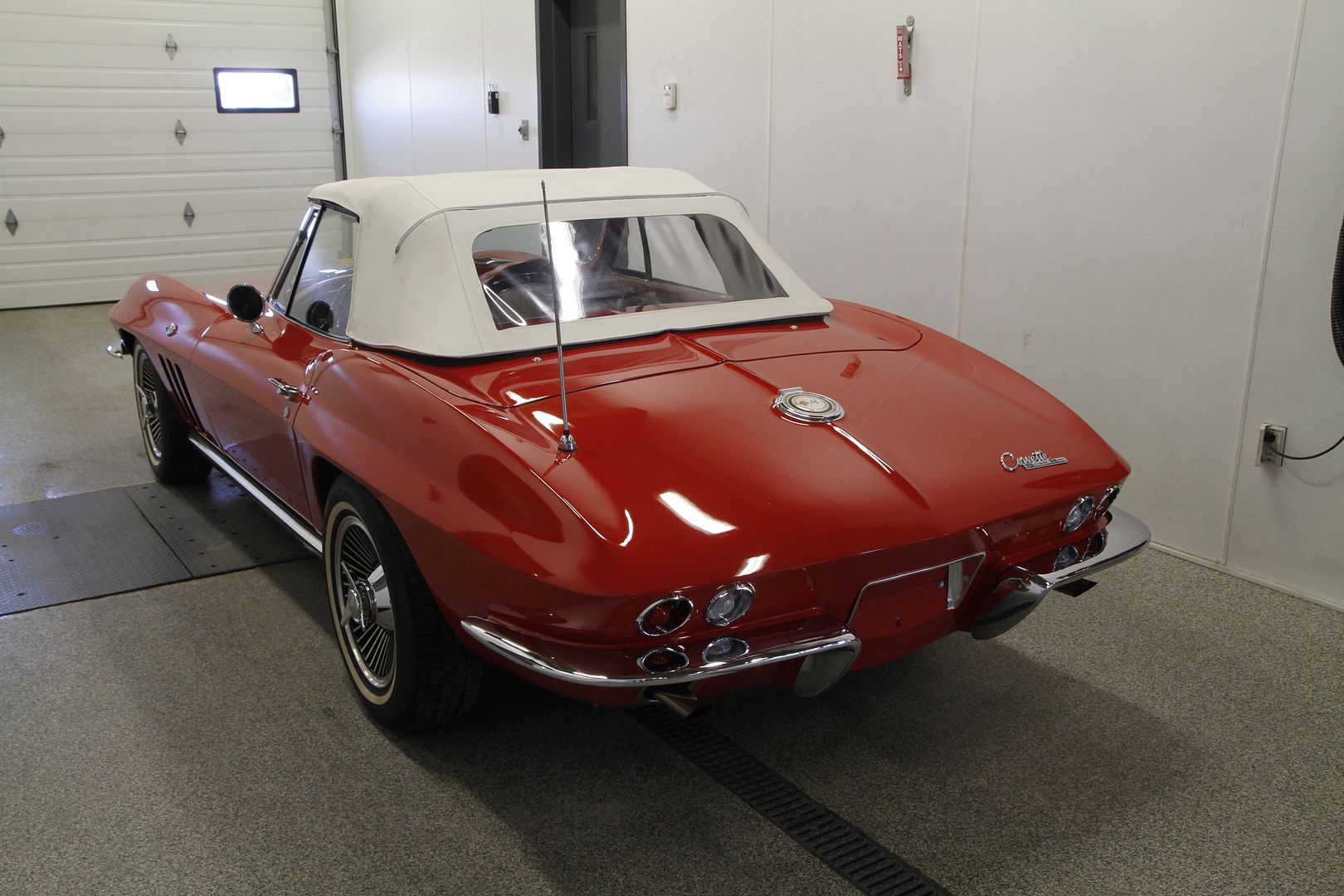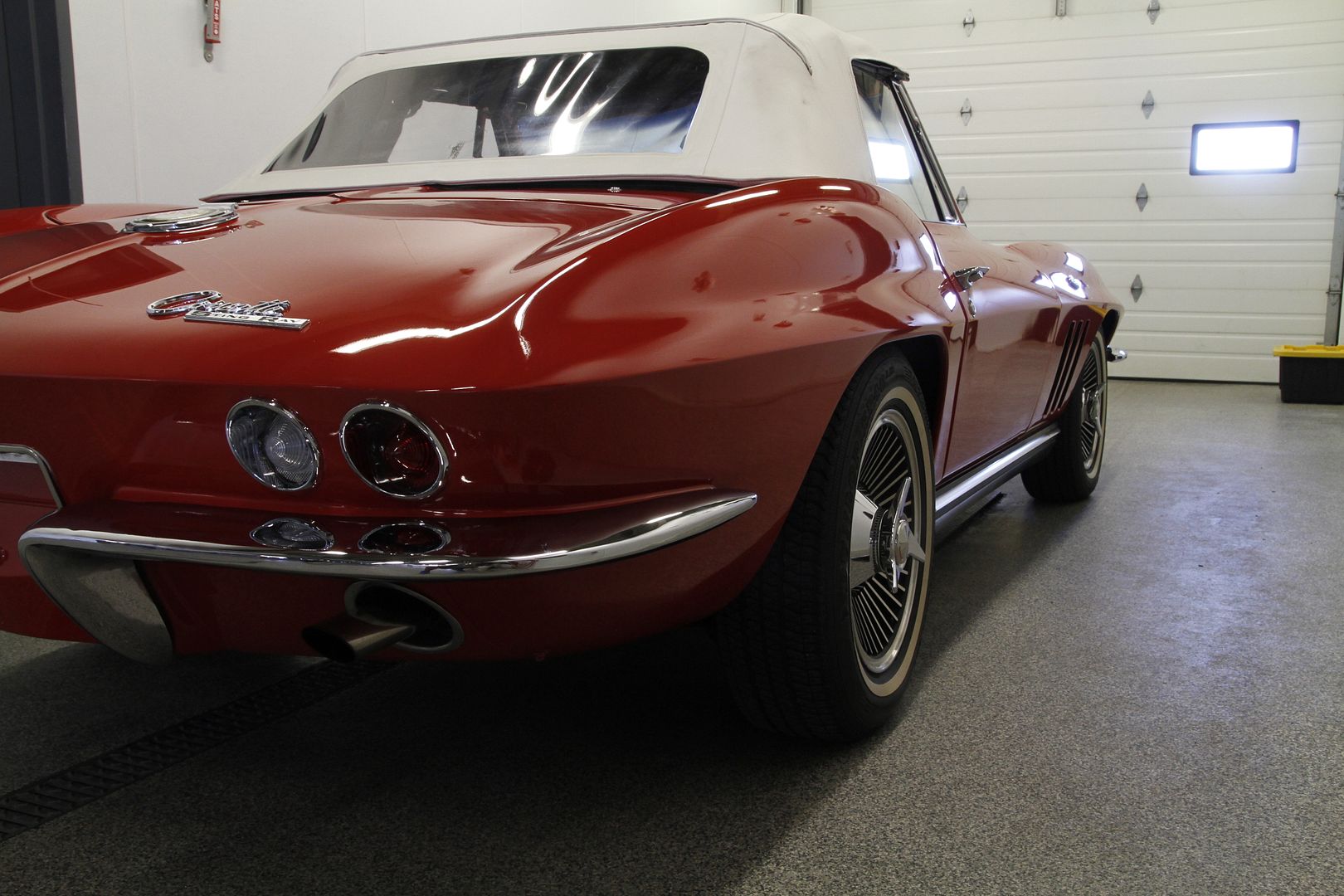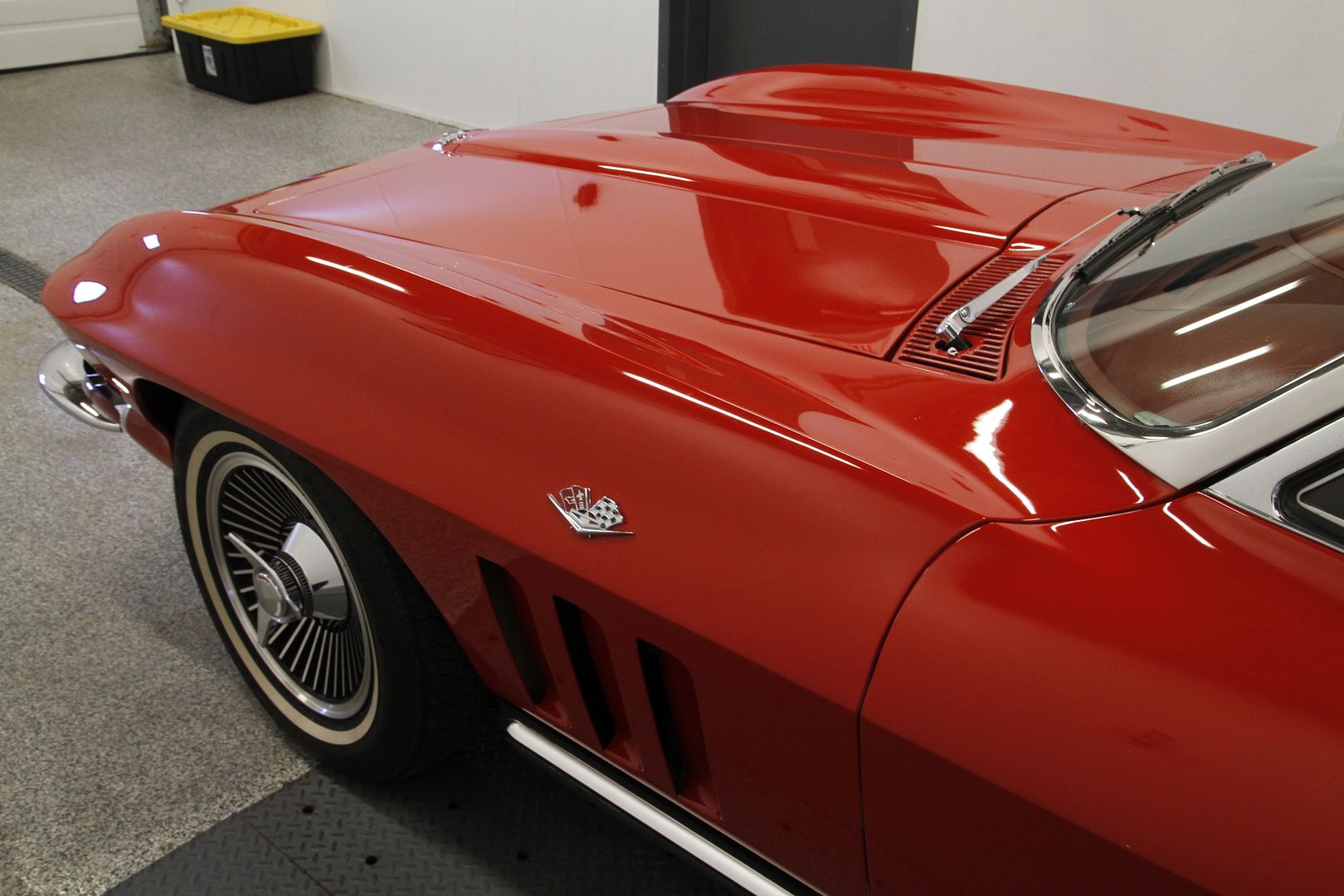 Well that does it for this gorgeous Stingray and most importantly the owner was thrilled with the end results. I was quite pleased with using Vintage, it made the vehicle's color richer and with more depth…but that's just my biased opinion.
As always thank you for taking the time to read the write up and my apologies for the large amount of pictures but it's such a gorgeous vehicle I couldn't help my self.