The owner just purchased this lovely vehicle and has trusted me with all his vehicles and it's a true honor that I'm given the opportunity to properly detail his latest addition. Here is the vehicle as it was delivered to me: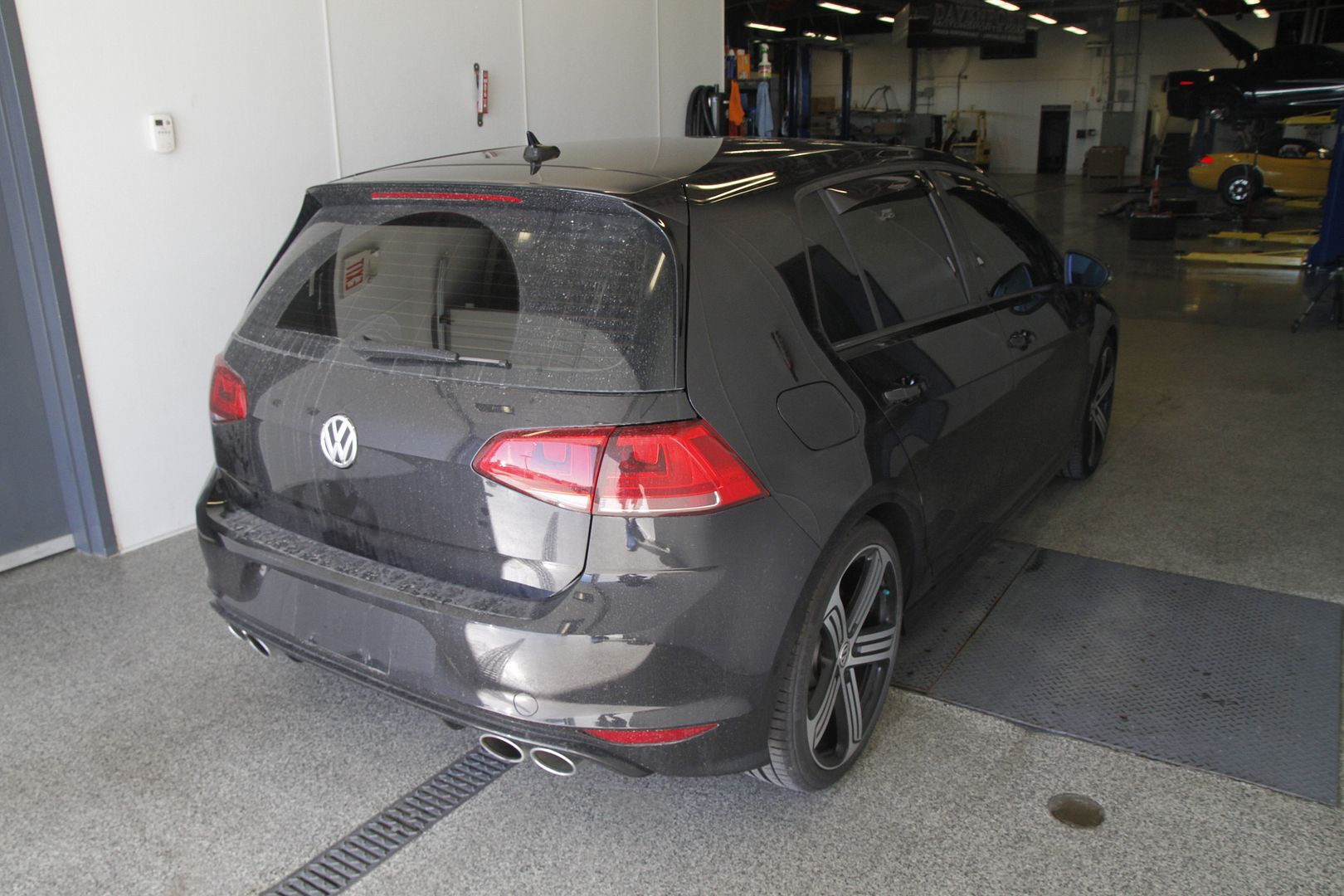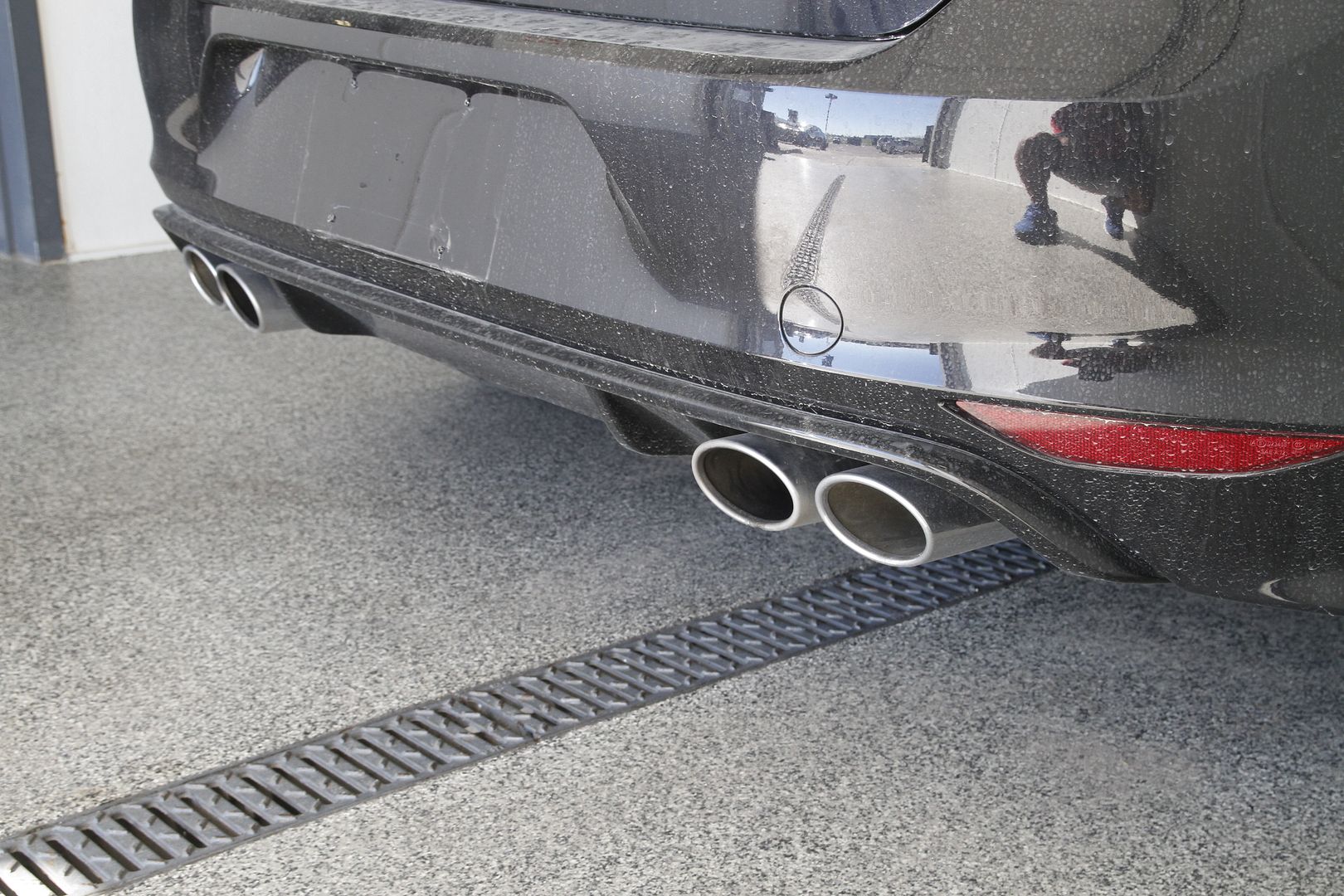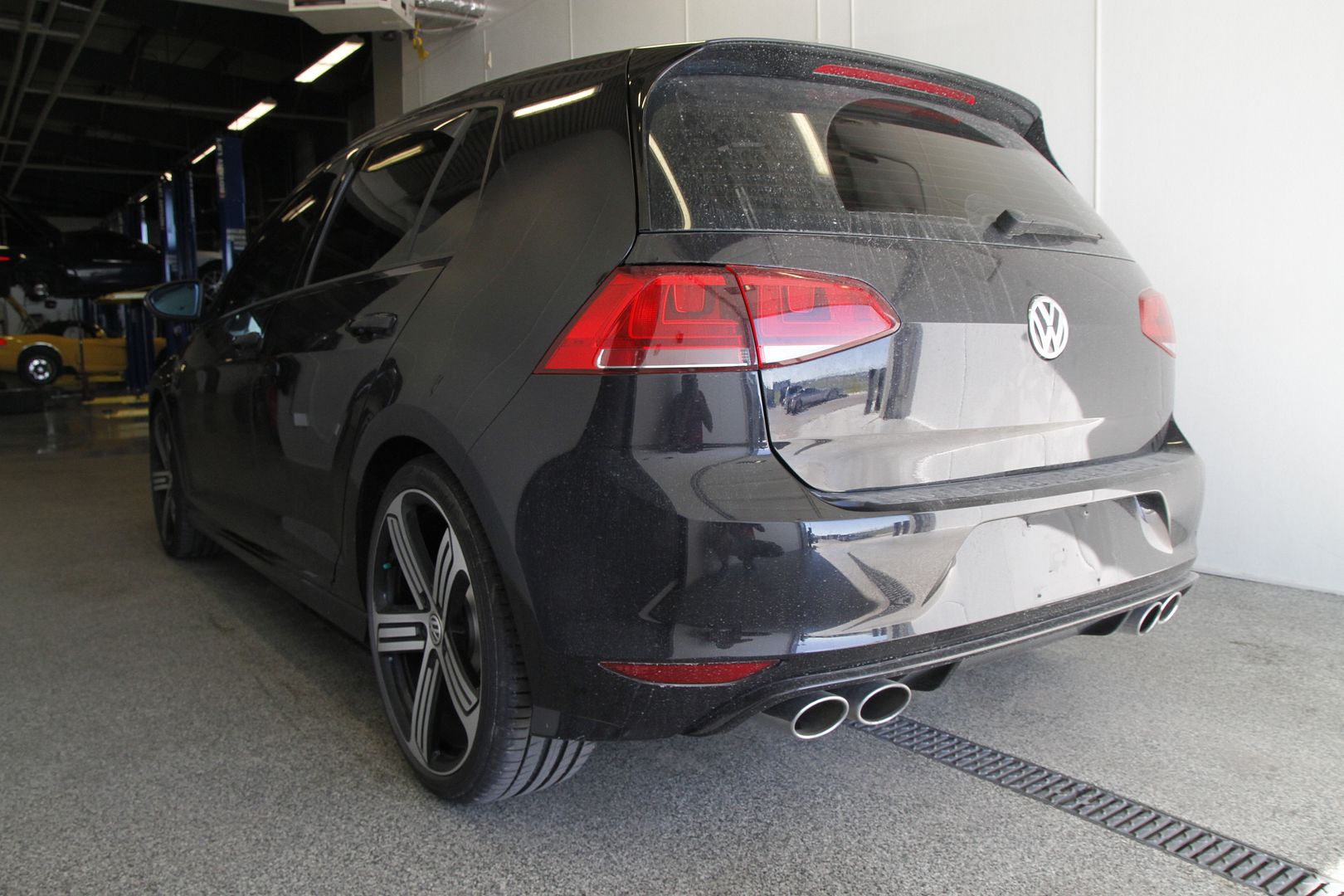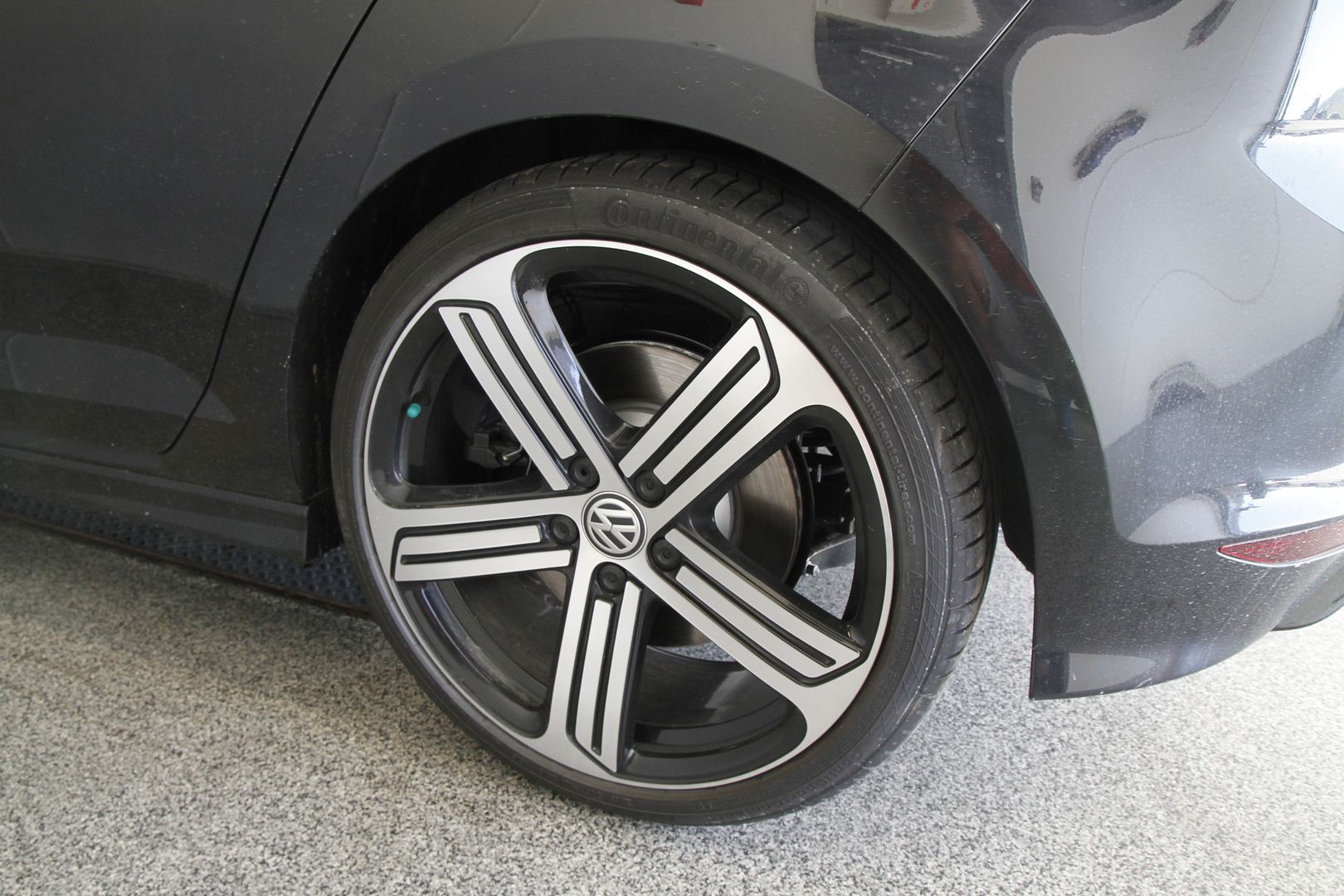 Like all new vehicles, it's hard to see but there is a reasonable amount of work to be done. However, like always I begin by washing the wheels first with it's own dedicated bucket which holds various brushes. Once the wheels have been cleansed to my satisfaction I then focus my attention to the rest of the vehicle. With the two bucket method the rest of the vehicle is washed. Once the entire vehicle is washed I then proceed to the decontamination steps.
First up is Iron X, I simply spray the entire vehicle with Iron X like so:


I usually give Iron X a few minutes to work it's magic, when I say a few minutes what I mean is that I simply do a visual inspection of jus how contaminated the vehicle is then wipe the entire vehicle with a dedicated micro fiber towel. Once the entire vehicle is whipped off I then give it a thorough rinse. When I say thorough I mean that I make sure the entire vehicle is well rinsed off. Reason being is that for those that have used Iron X will know that it takes a bit to ensure Iron X is completely off the vehicle. I find Iron X is very efficient at removing all iron contamination but can be a bit of a paint to completely remove from the vehicles.
Any who, the second step of the decontamination step is to spray Tardis on the vehicle. Seeing as it's a brand new vehicle I usually go one panel at a time. This is just my personal preference. Once the entire vehicle has been sprayed, wiped off and completely decontaminated it's time to once again give it a good rinse.
The third and final step of the decontamination process is clay bar the vehicle. I decided to use my favorite clay bar and that is the famous yellow clay bar. Just love the ease of use the clay bar offers and most importantly it does it's job extremely well.
Now the vehicle is completely cleansed with one final rinse and I can now dry the vehicle. To help dry the vehicle I always use air, like so: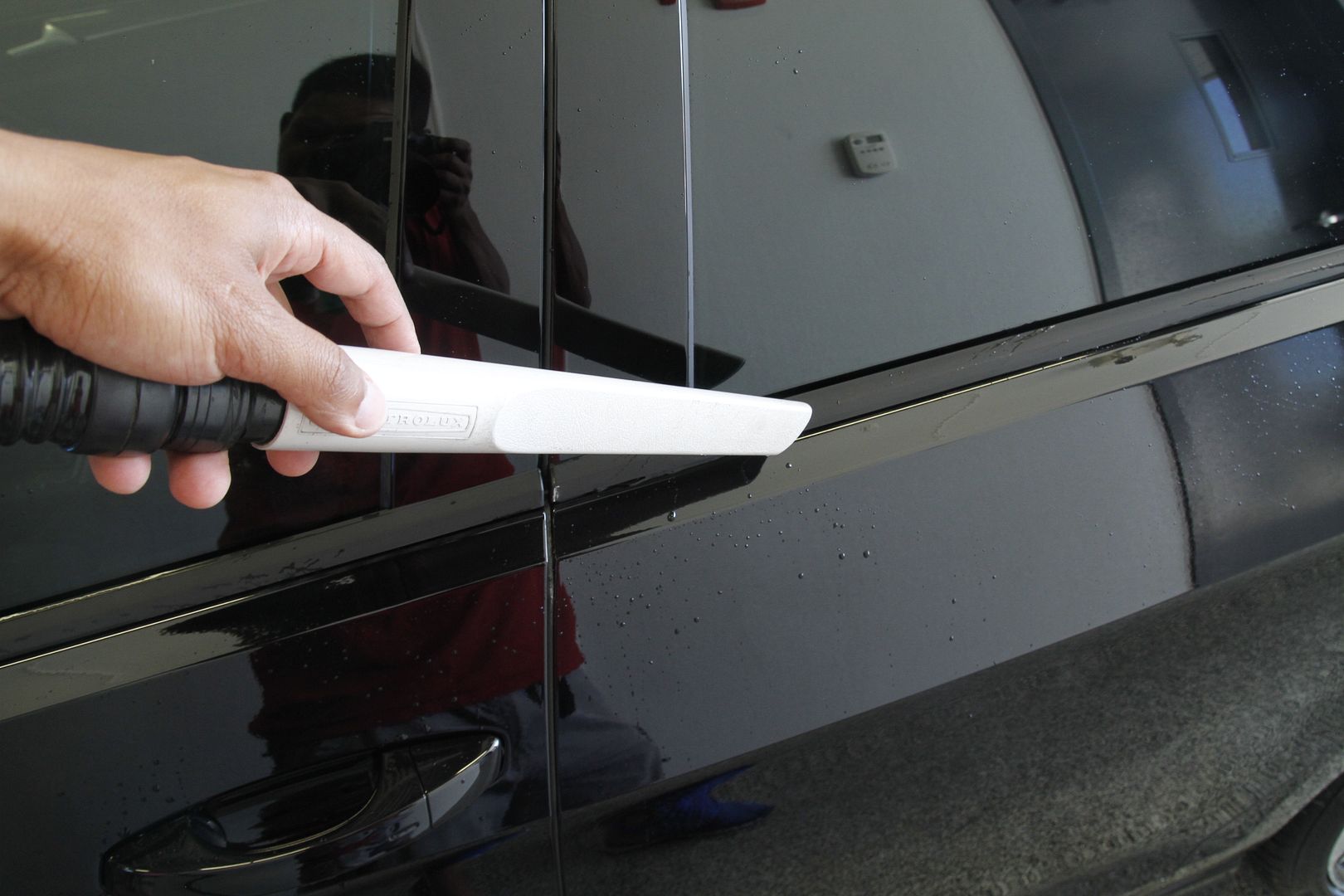 To finish drying the vehicle I used a micro fiber towel.
With the vehicle dry it's time to see the true conditions of the vehicle, for this I always use my 3M Sun Gun and here is what I found: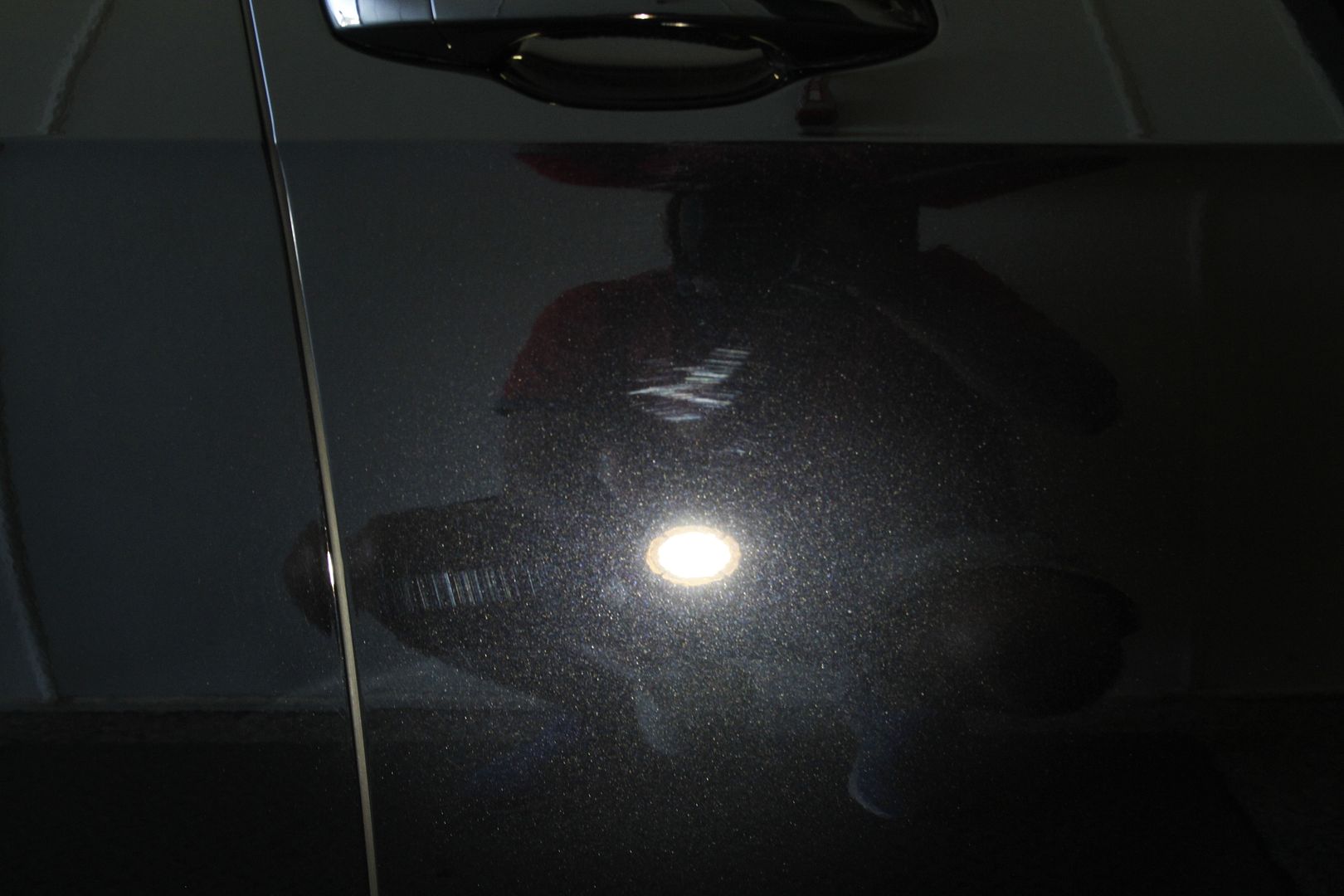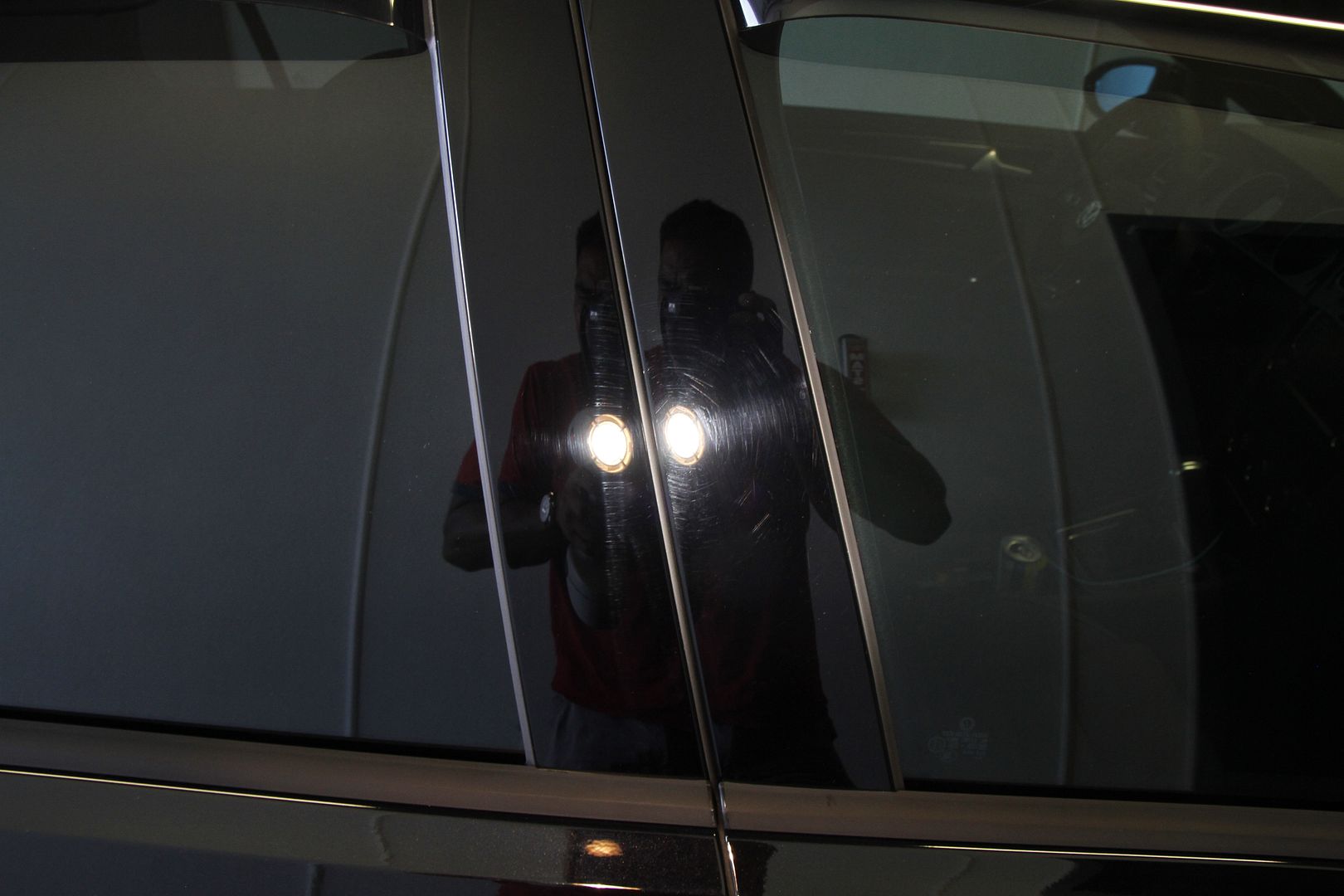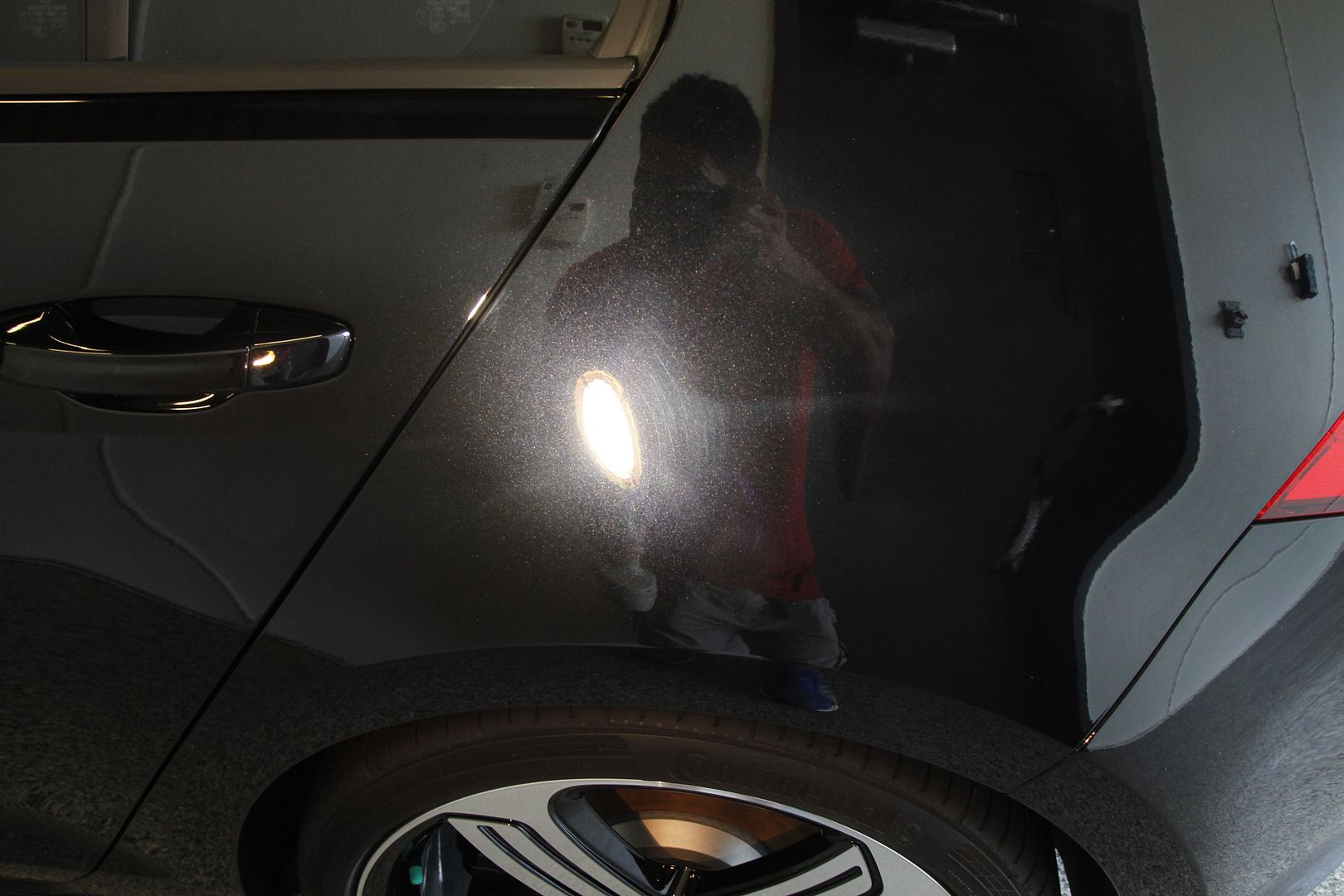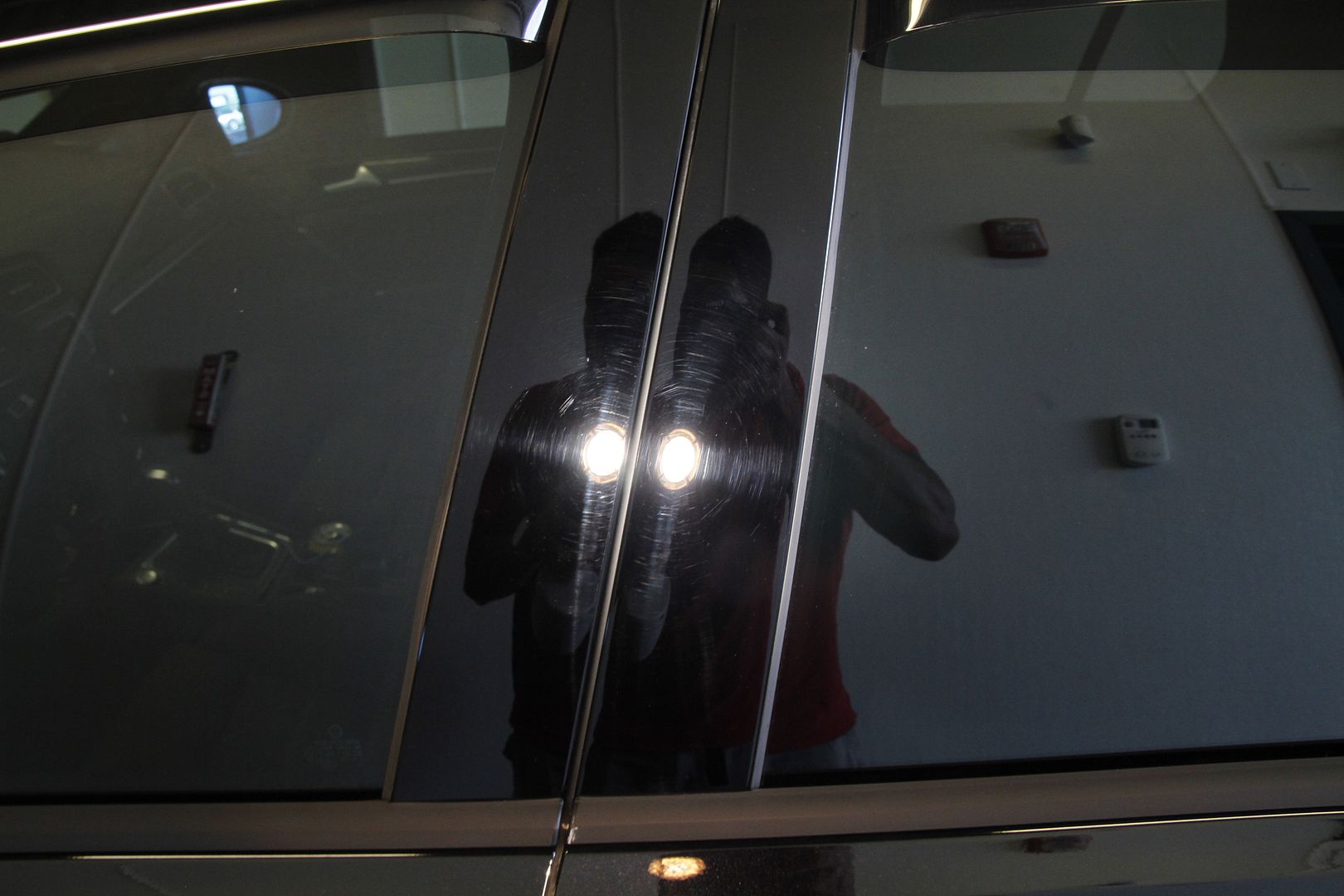 As you can see there is quite a bit of hazing and some buffer marks, looks like some parts of the vehicle had been polished for some reason.
Well now it's time to begin polishing, the vehicle was originally booked for a Paint Enhancement. That's my way of saying a single power polishing pass, now to be honest most vehicles I hardly ever just do a single power polishing pass. However, on this vehicle it was clearing up quite easy, the polishing combo I went with was none other then: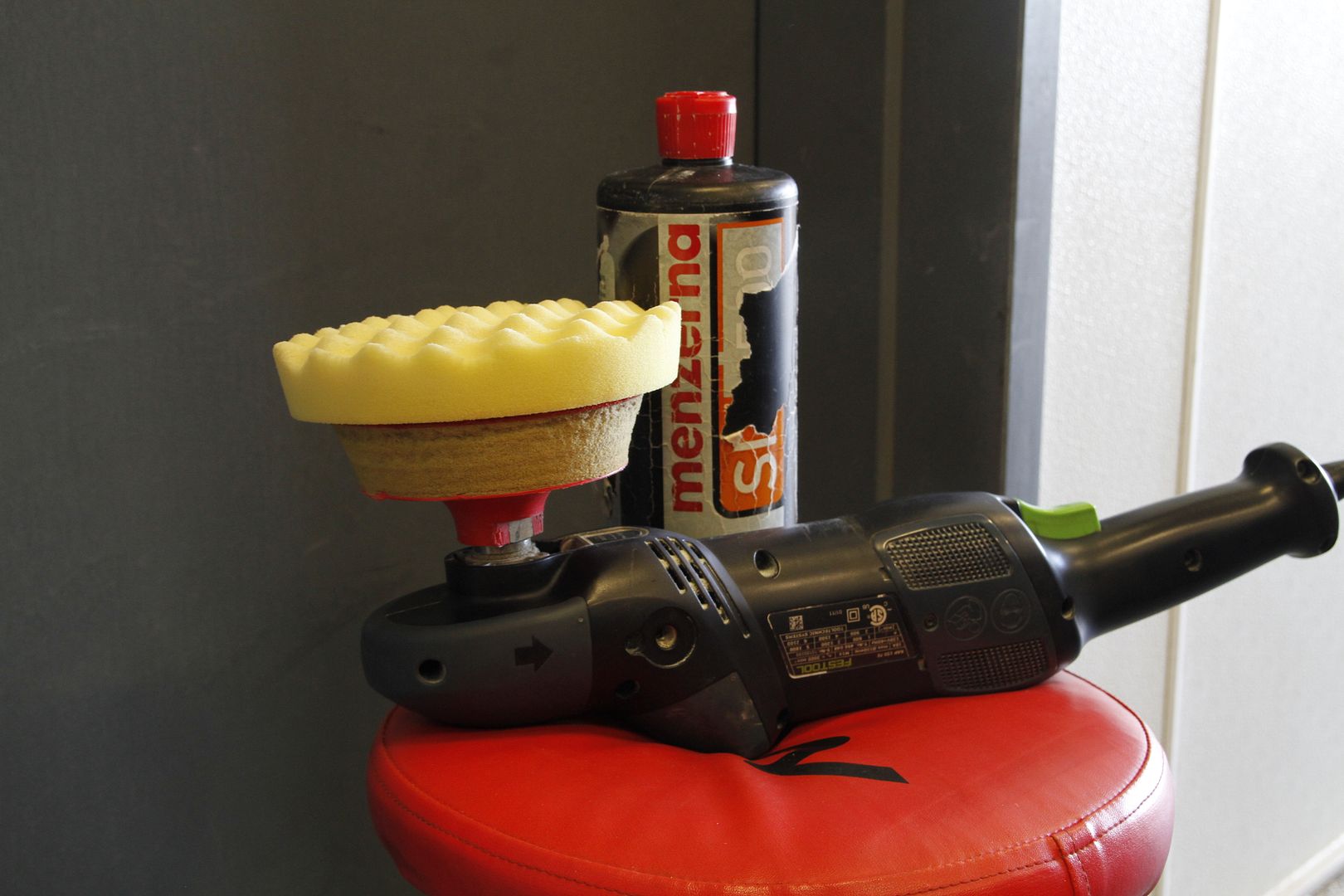 Menzerna SIP partnered with a Yellow 3M UK Polishing foam pad and my Festool rotary of course.
Here is how well this combo performed, before: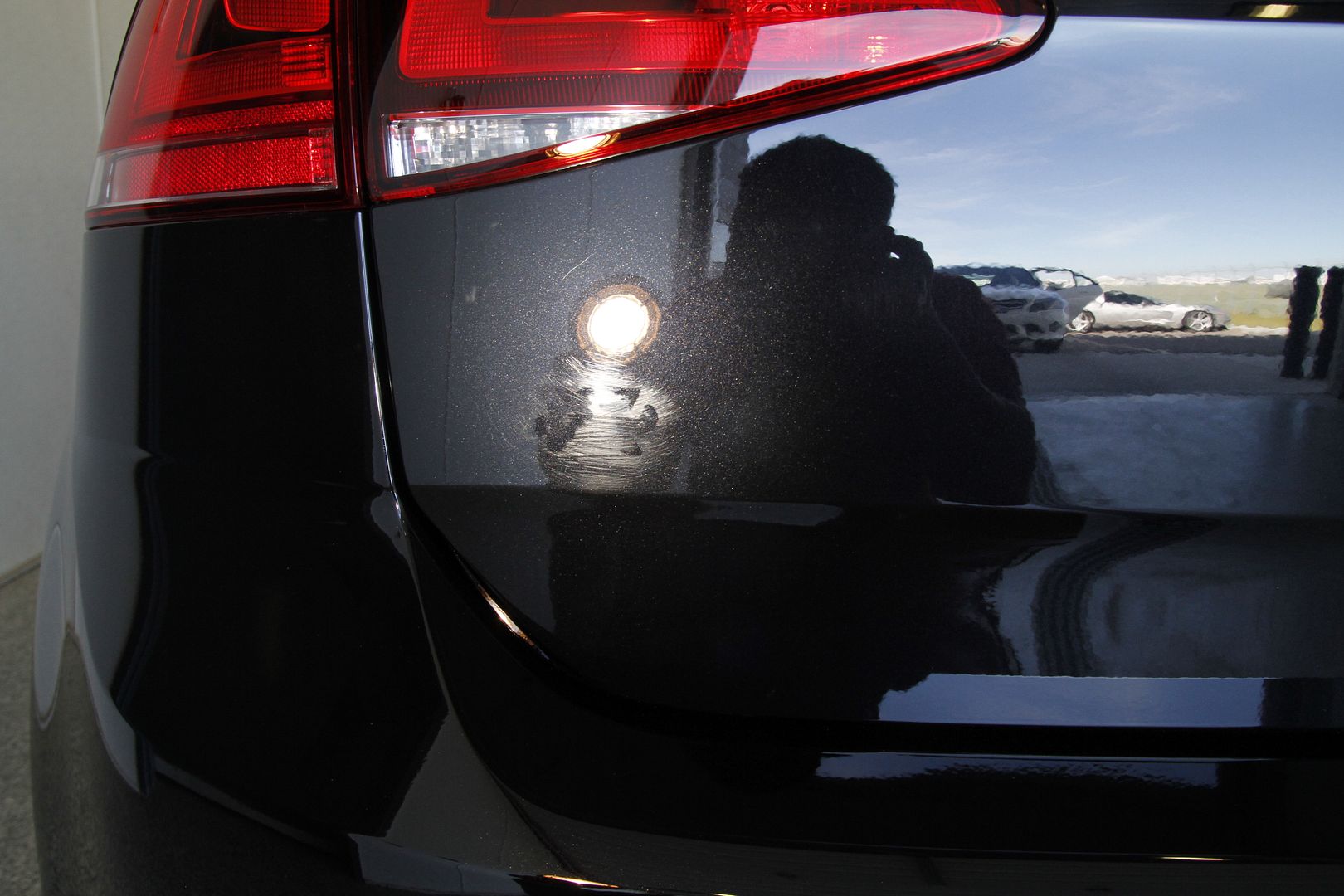 After: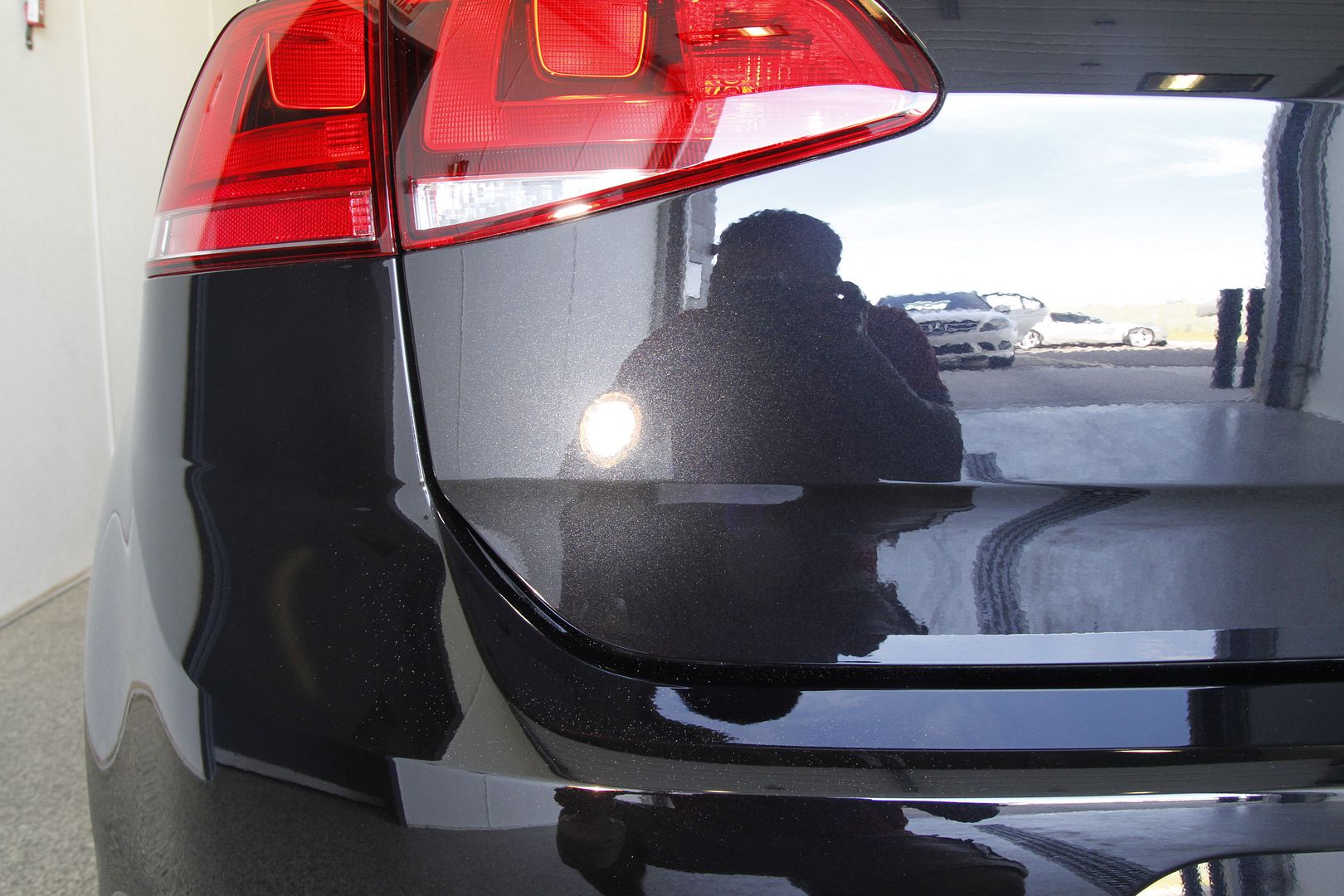 Before: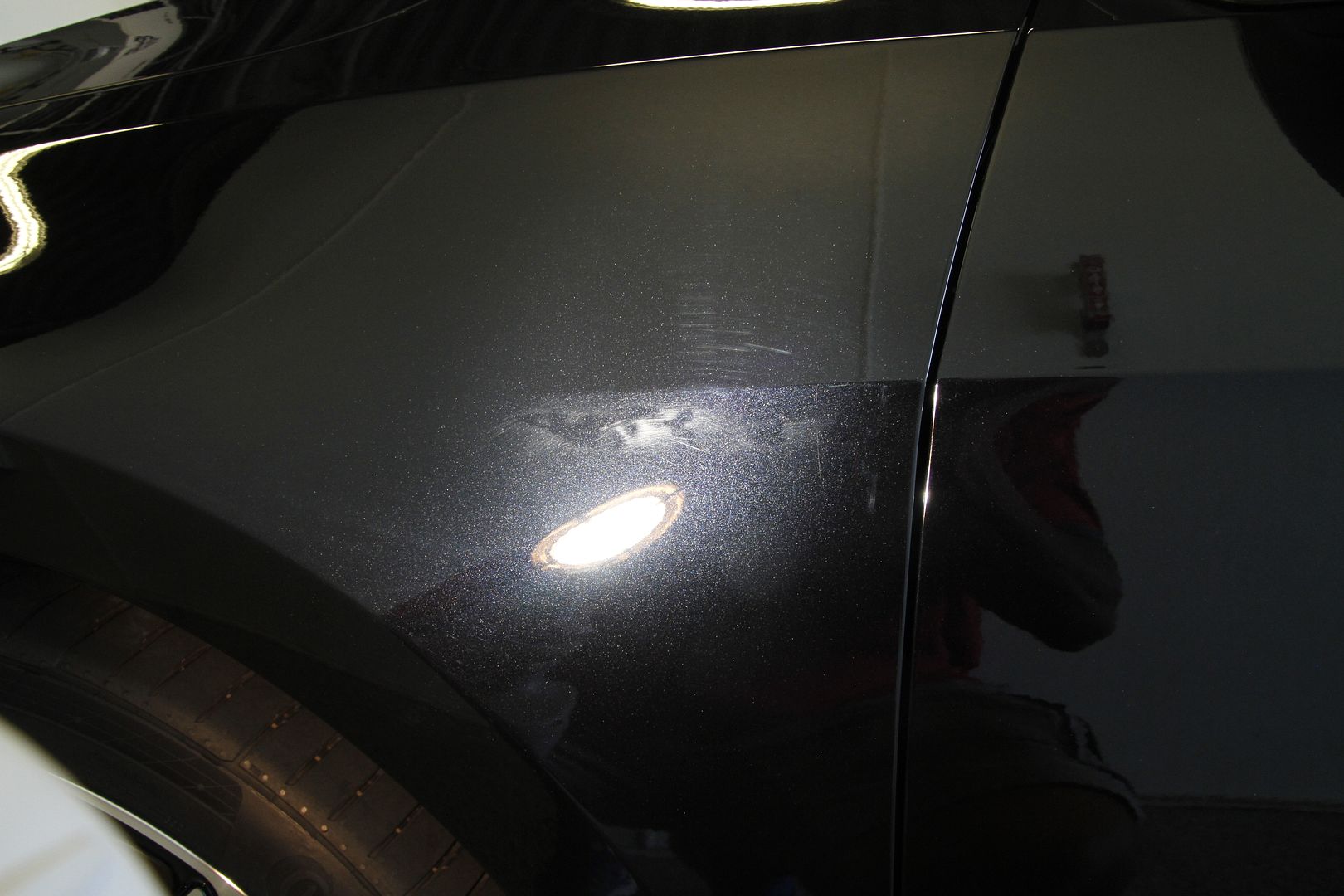 After: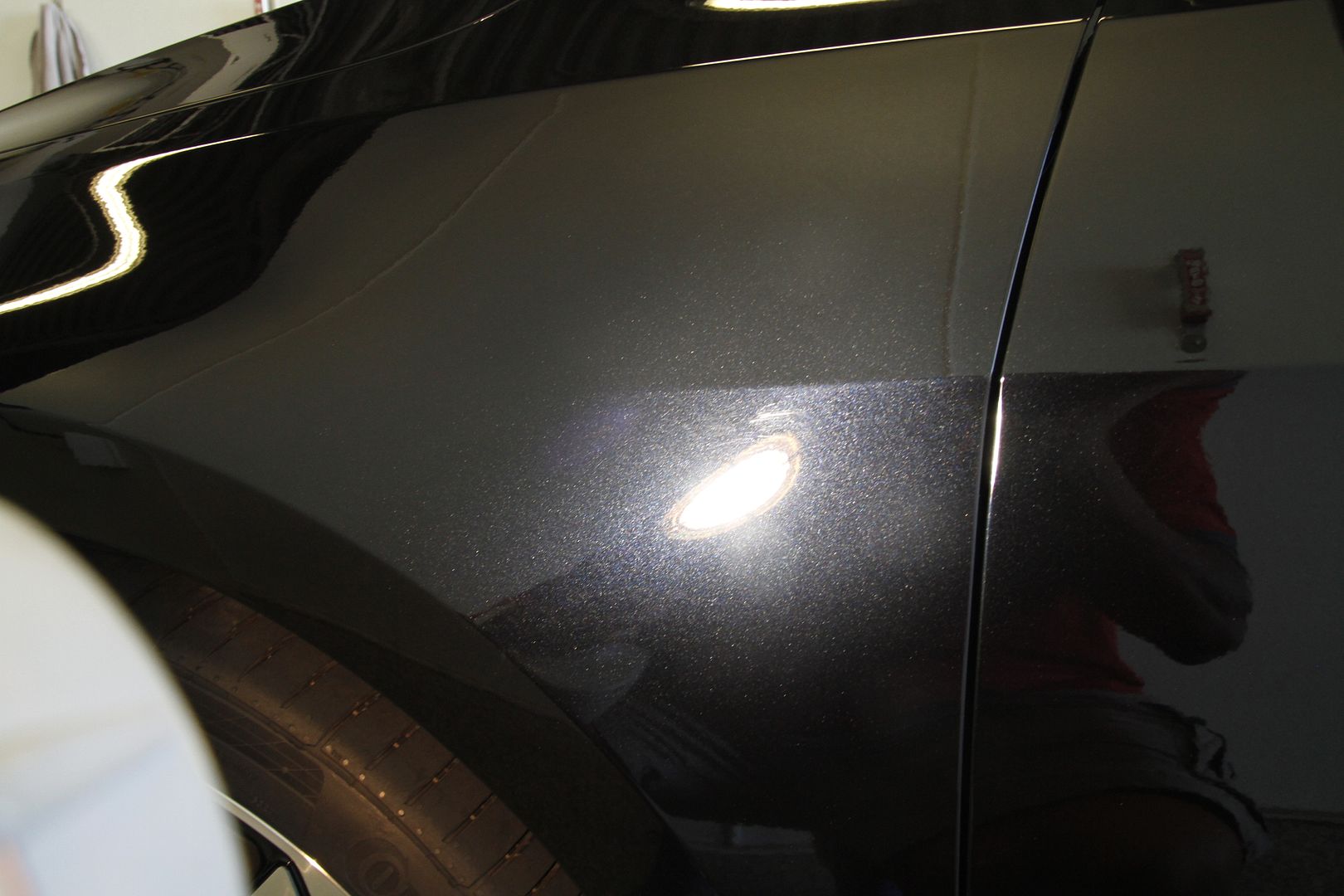 Before:

After: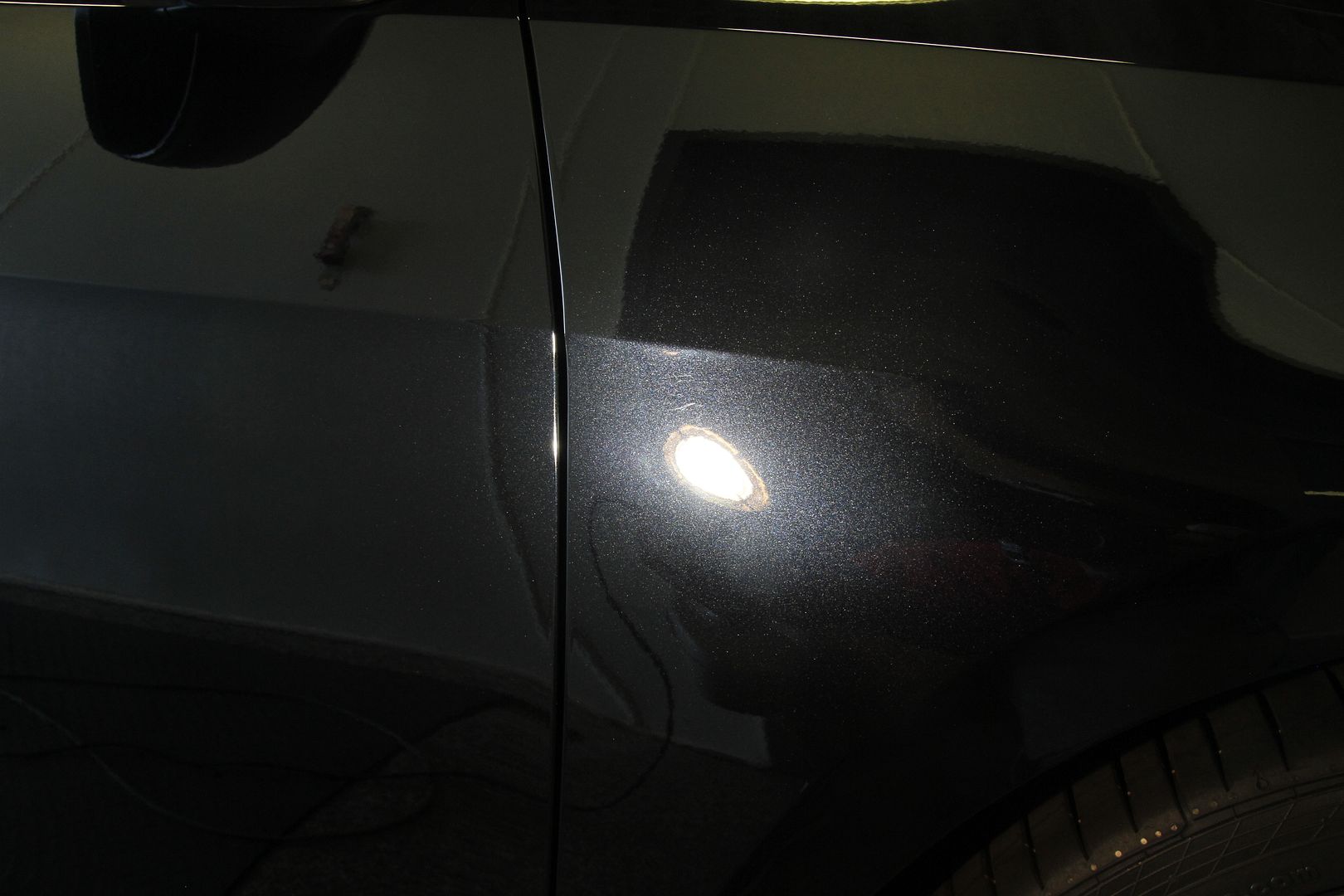 Before: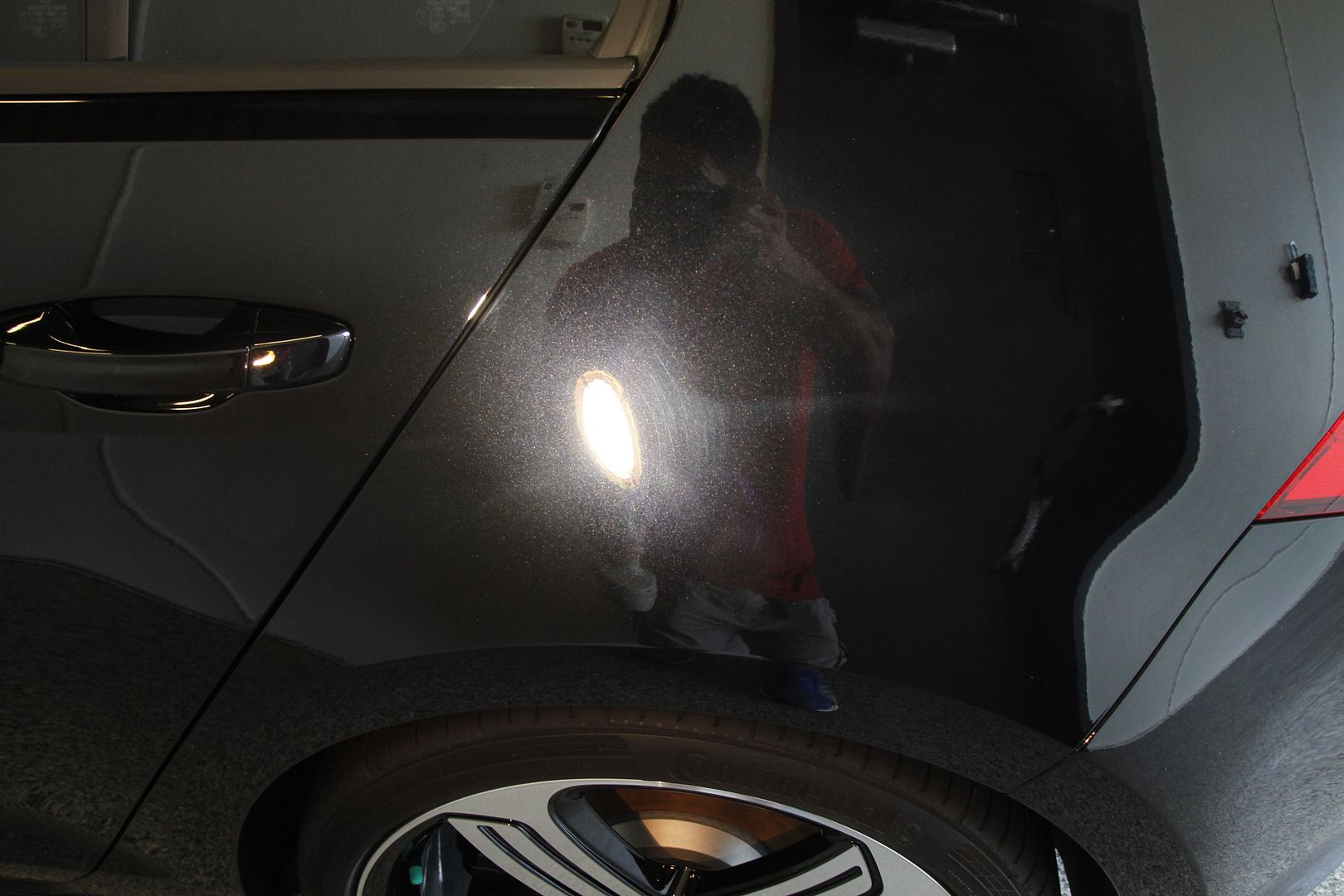 After: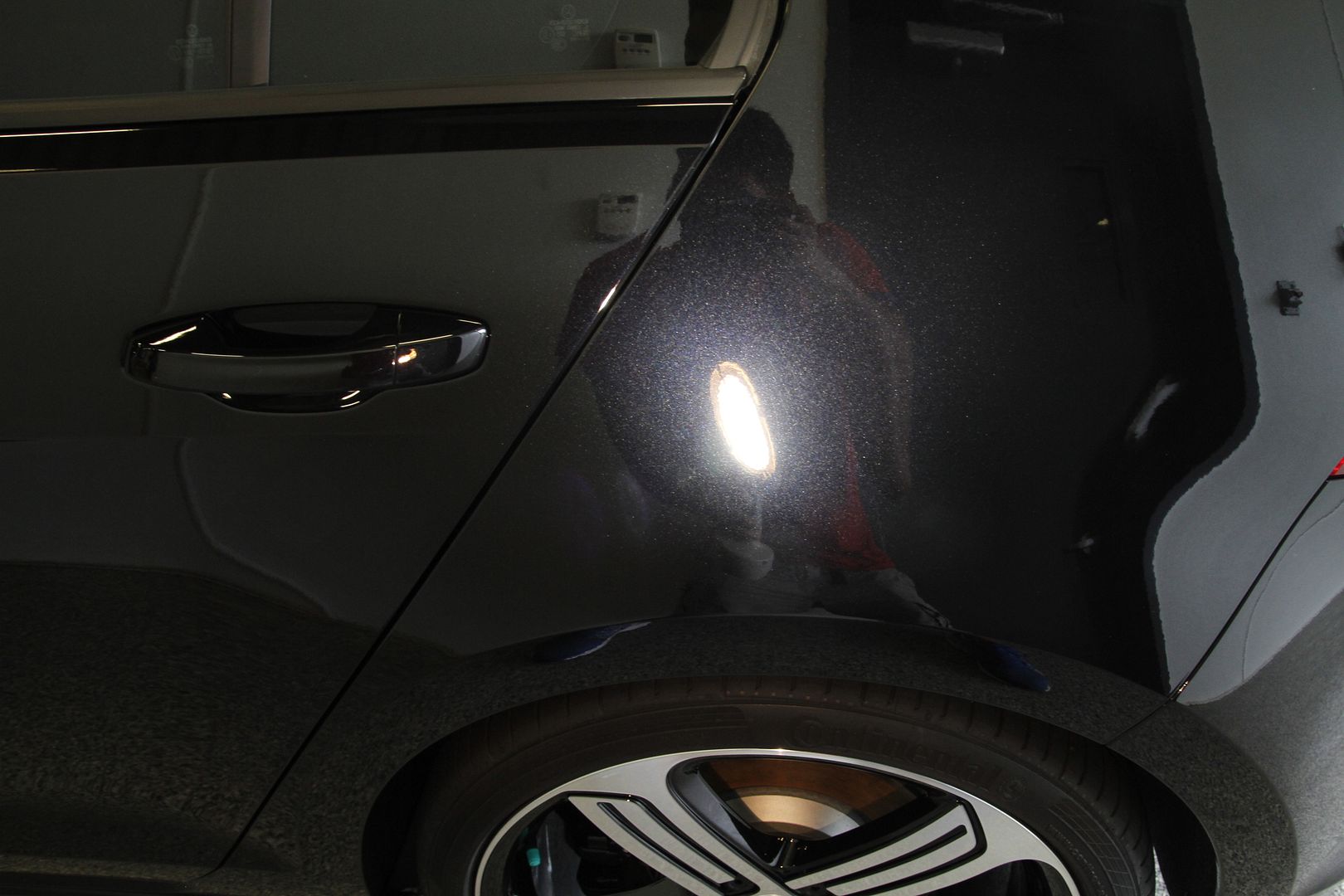 Before: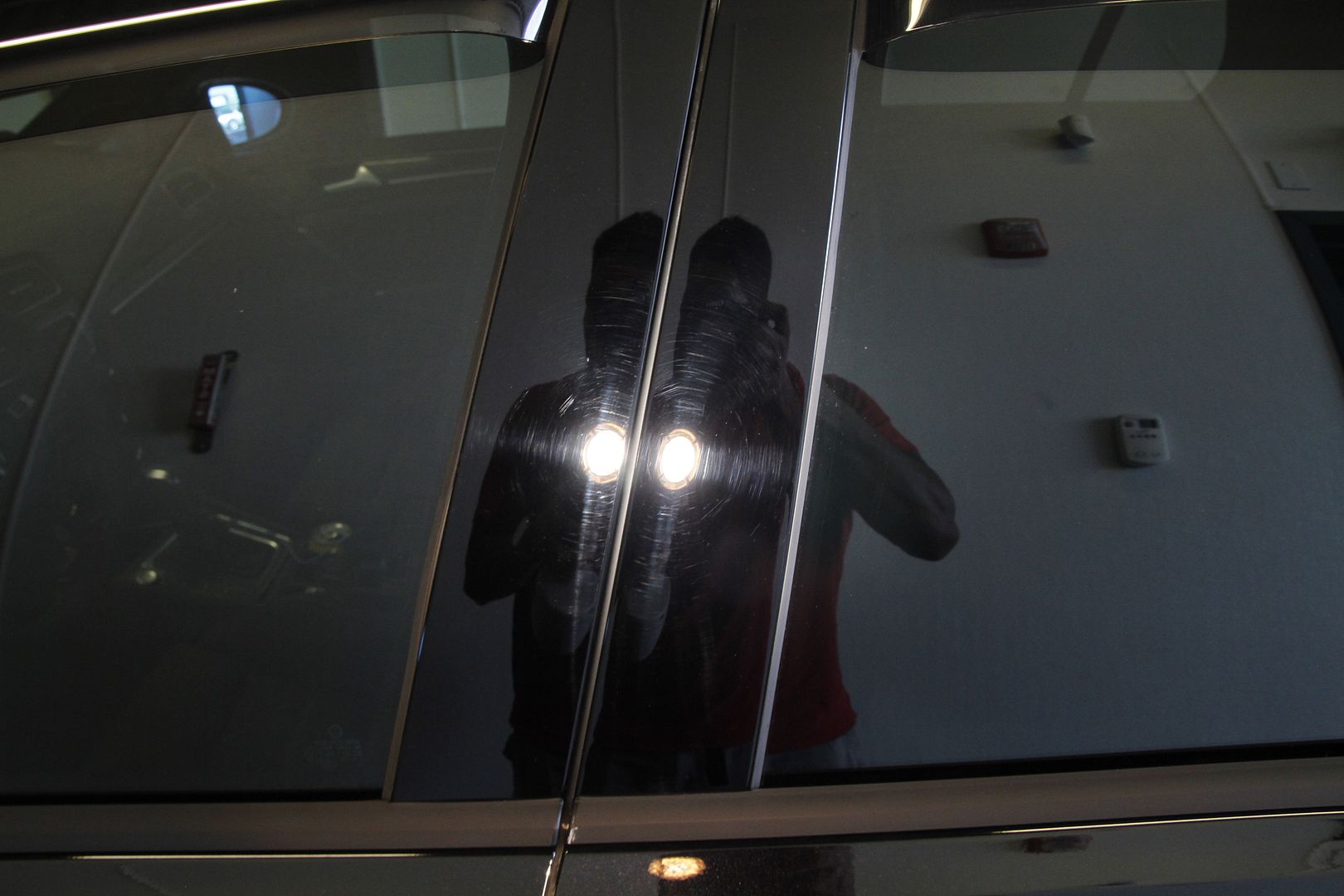 After: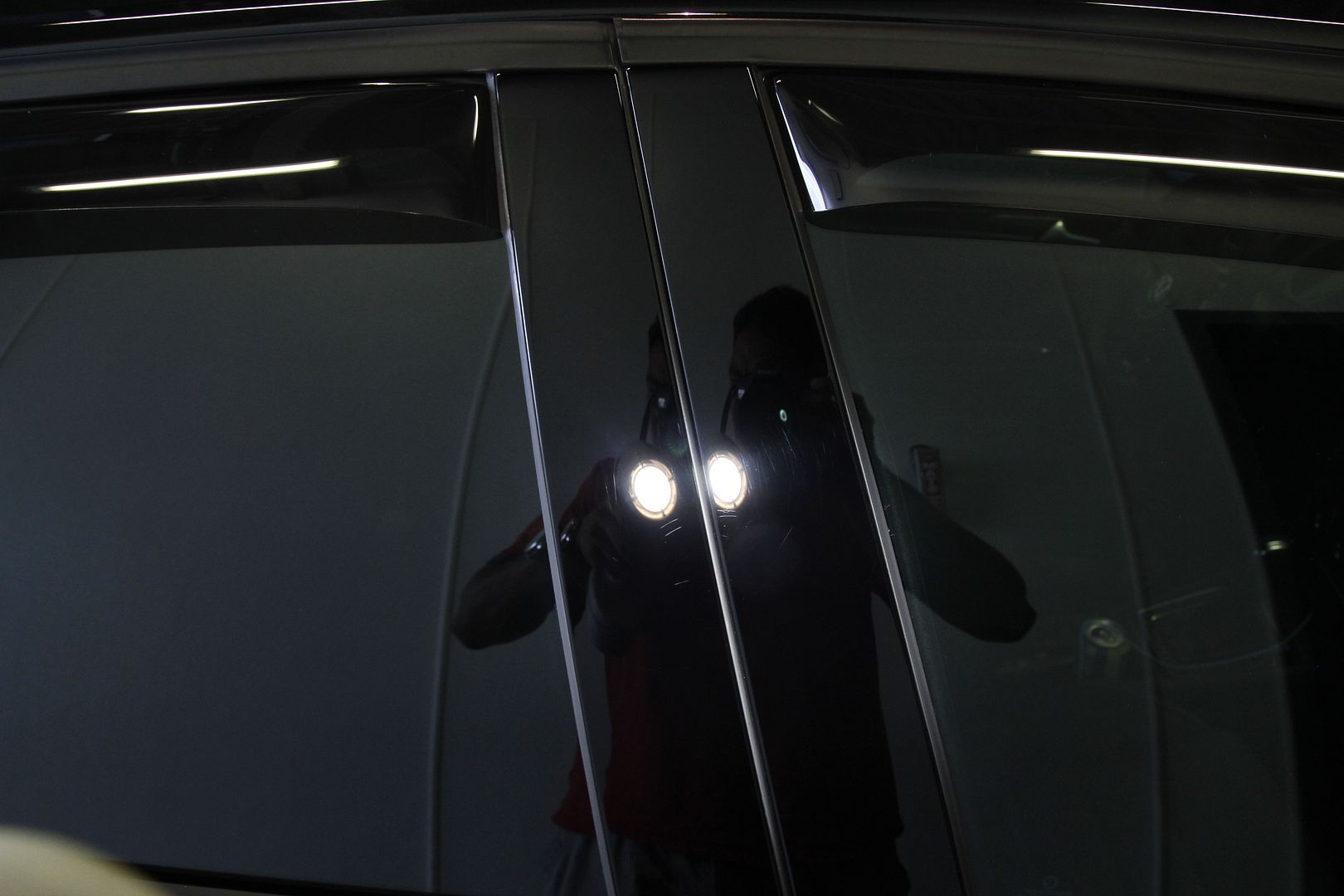 Some areas required two power polishing passes to get them just right but for the most part one pass with SIP seemed to do the trick.
Once I finished polishing the vehicle with SIP I then proceeded to give the vehicle a final finishing pass with Opti-Prime. I find it has a nice finish and most importantly it acts like a final wipe down as well. Once I had completely polished the entire vehicle Opti-Prime and a blue 3M UK Finishing foam pad it was time to apply the paint protection.
The owner chose to go with Opti-Coat Pro+ paint protection. Once I finished applying Pro+ I finished up a few loose ends, such as dressing the tires, polished the exhaust tips, applied Opti-Glass on well all glass. I should also point out that I applied Opti-Coat Pro+ on the wheels, door jams and gas cap.
Well that about does it for this vehicle, you know as I read the write up it sounds like it's a quick process but to be honest I spent over 13hrs on this vehicle, all spread out over the weekend of course but you wouldn't guess it took me 13hrs to complete this vehicle from the write up.
Now comes my favorite part, showing the end results: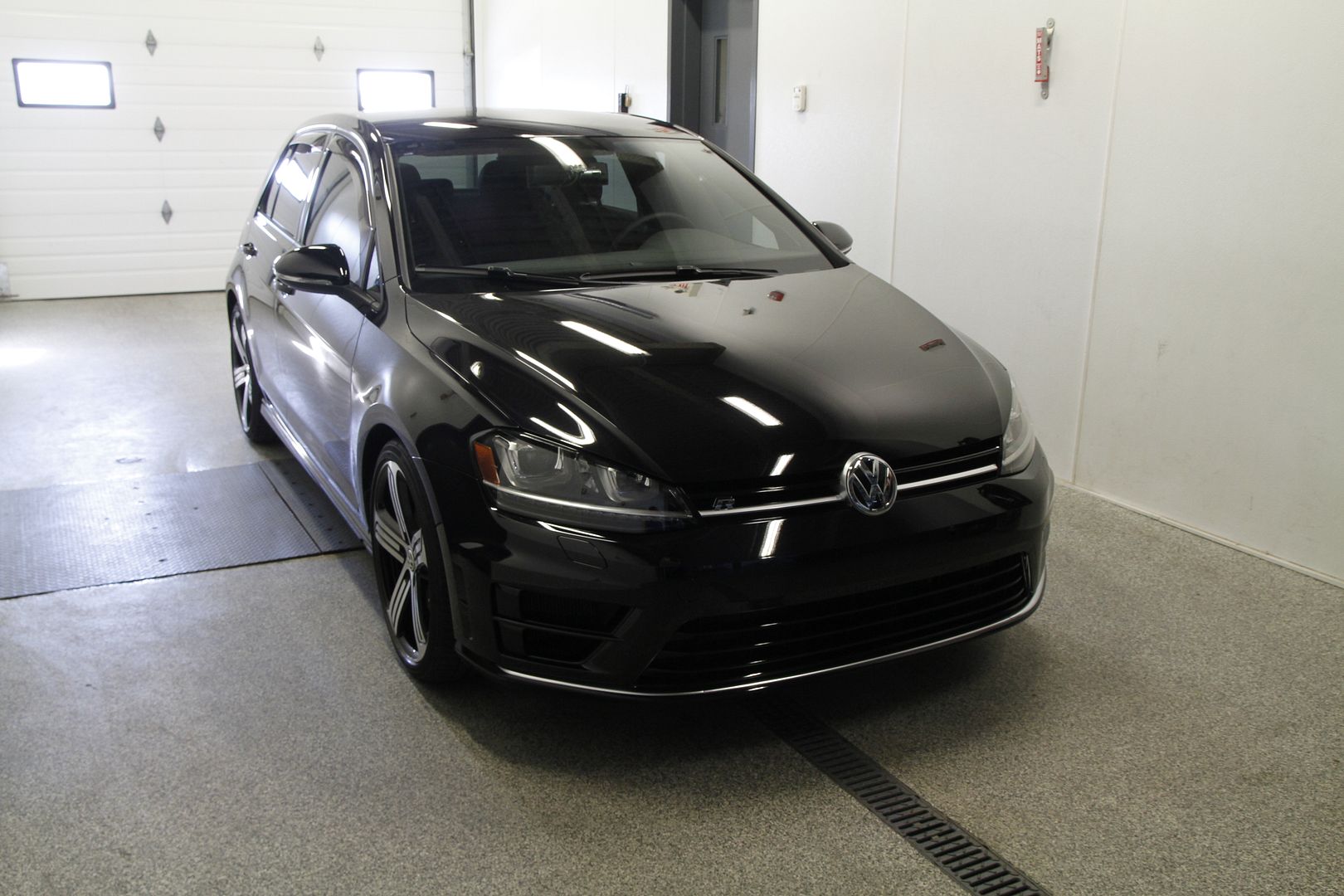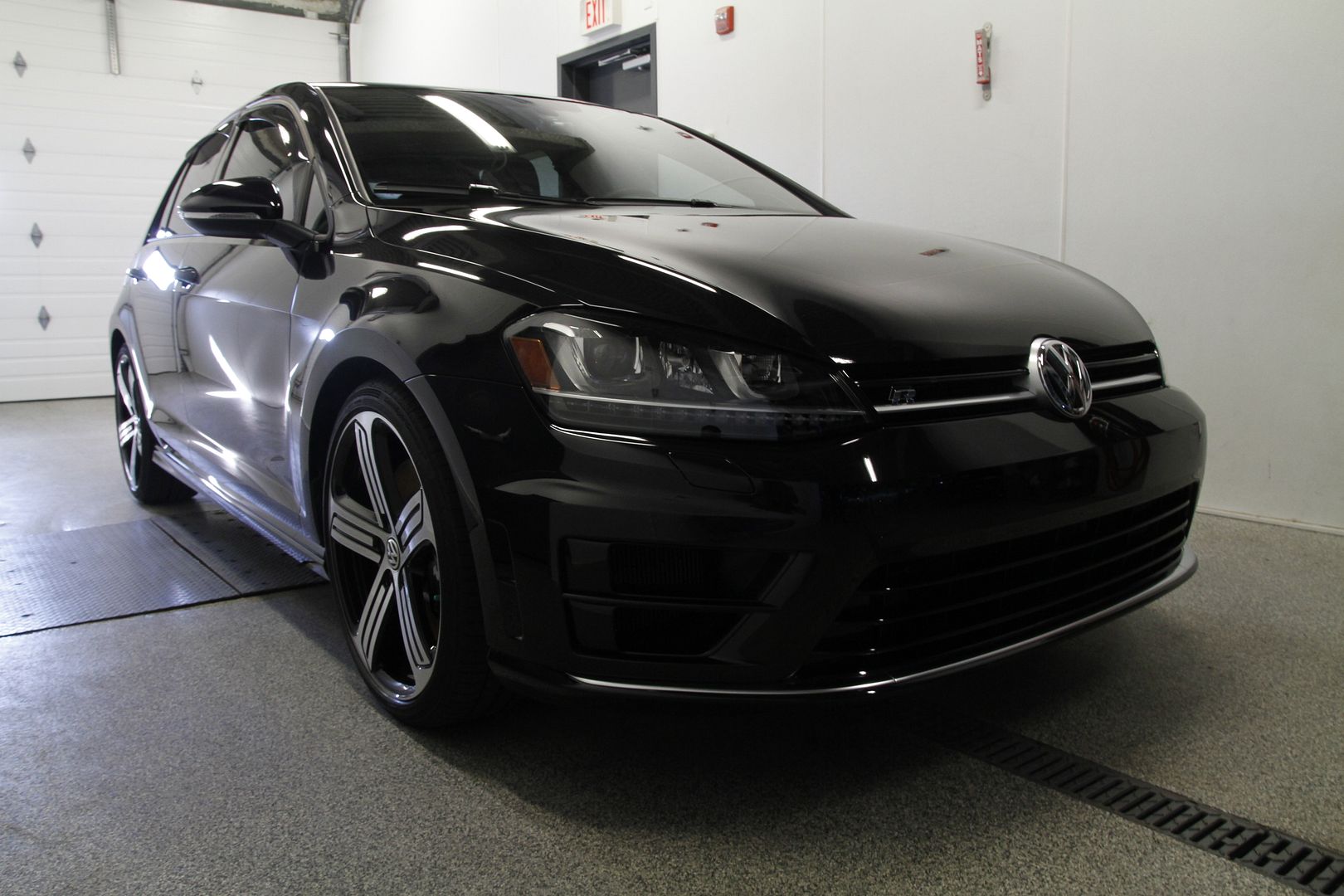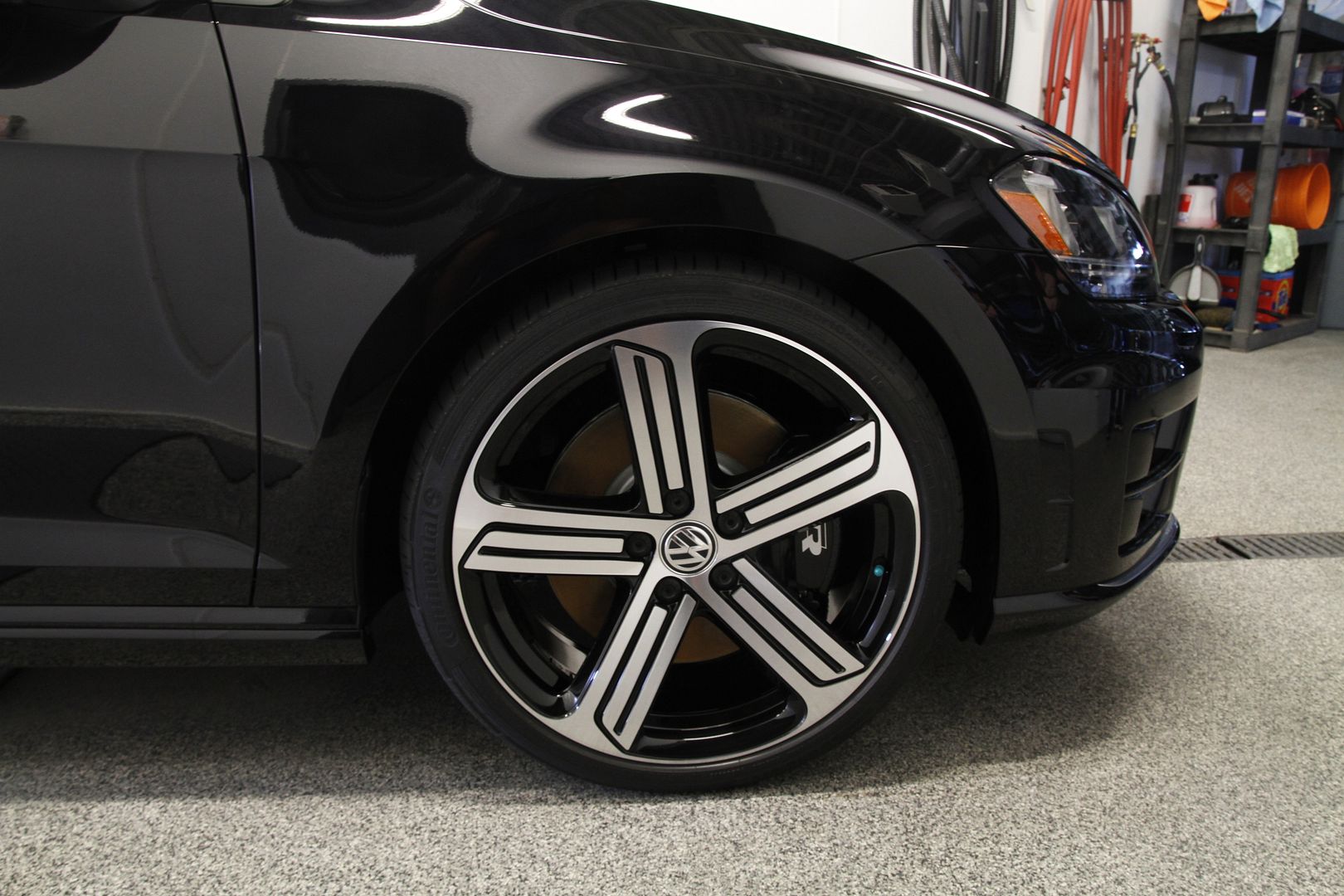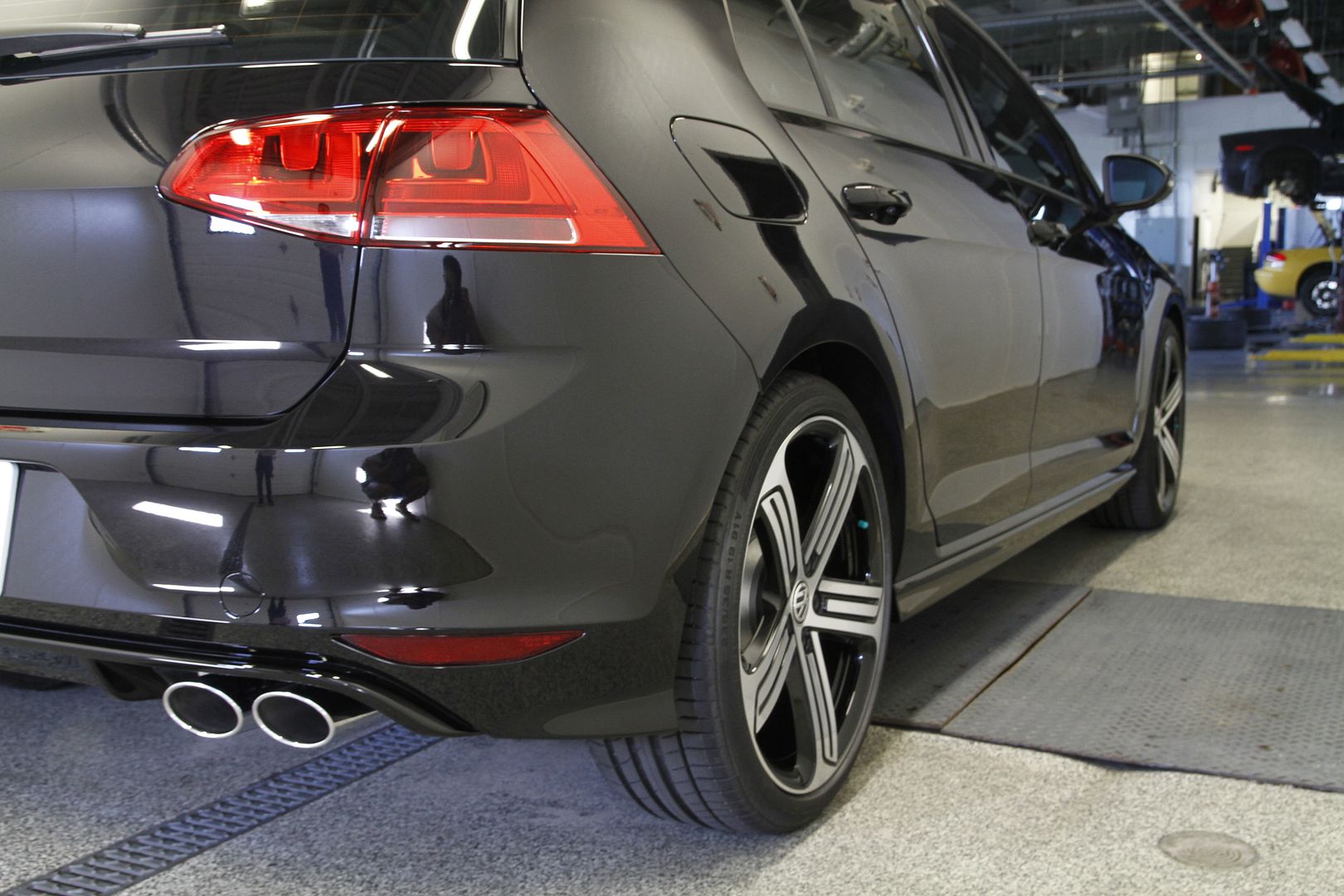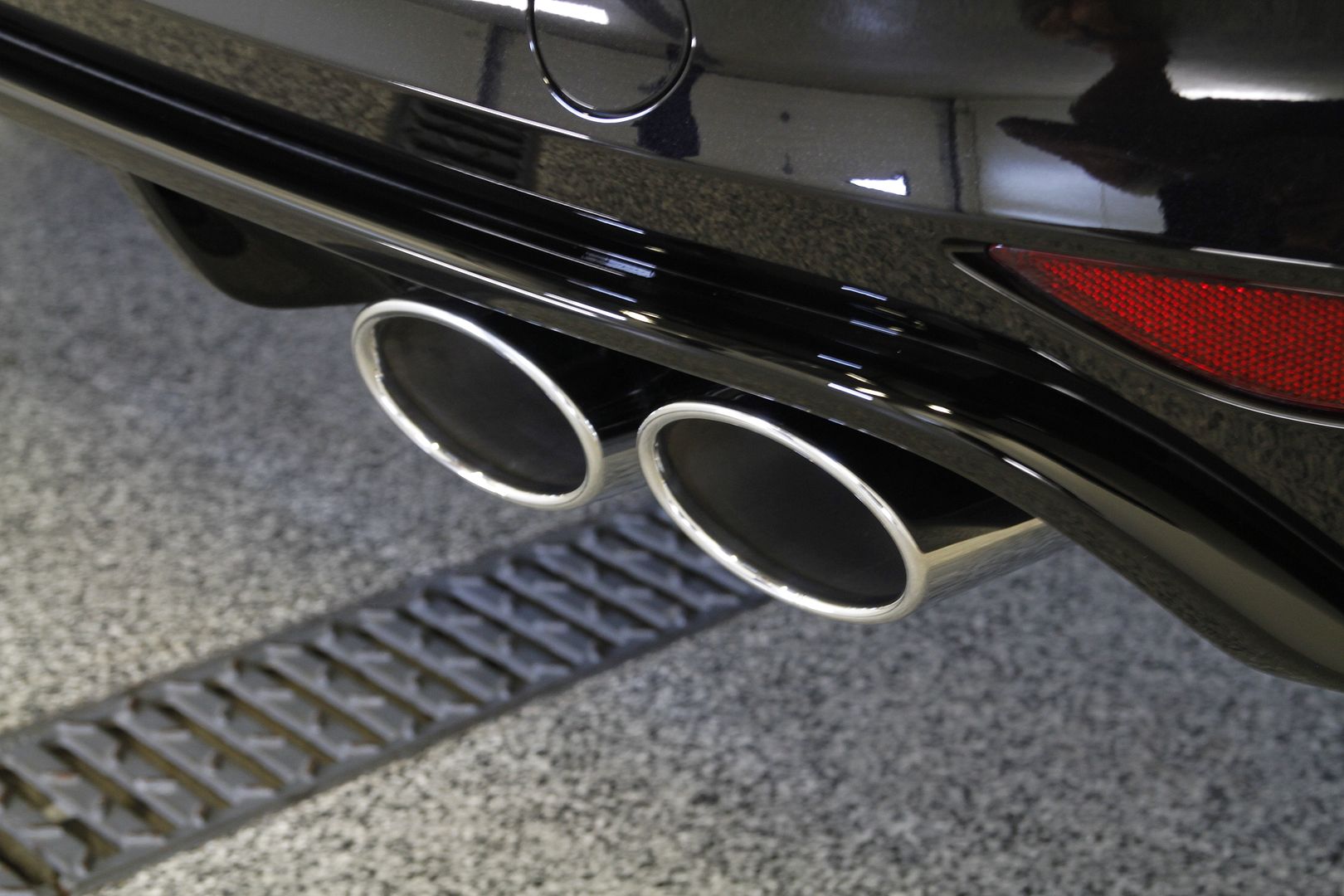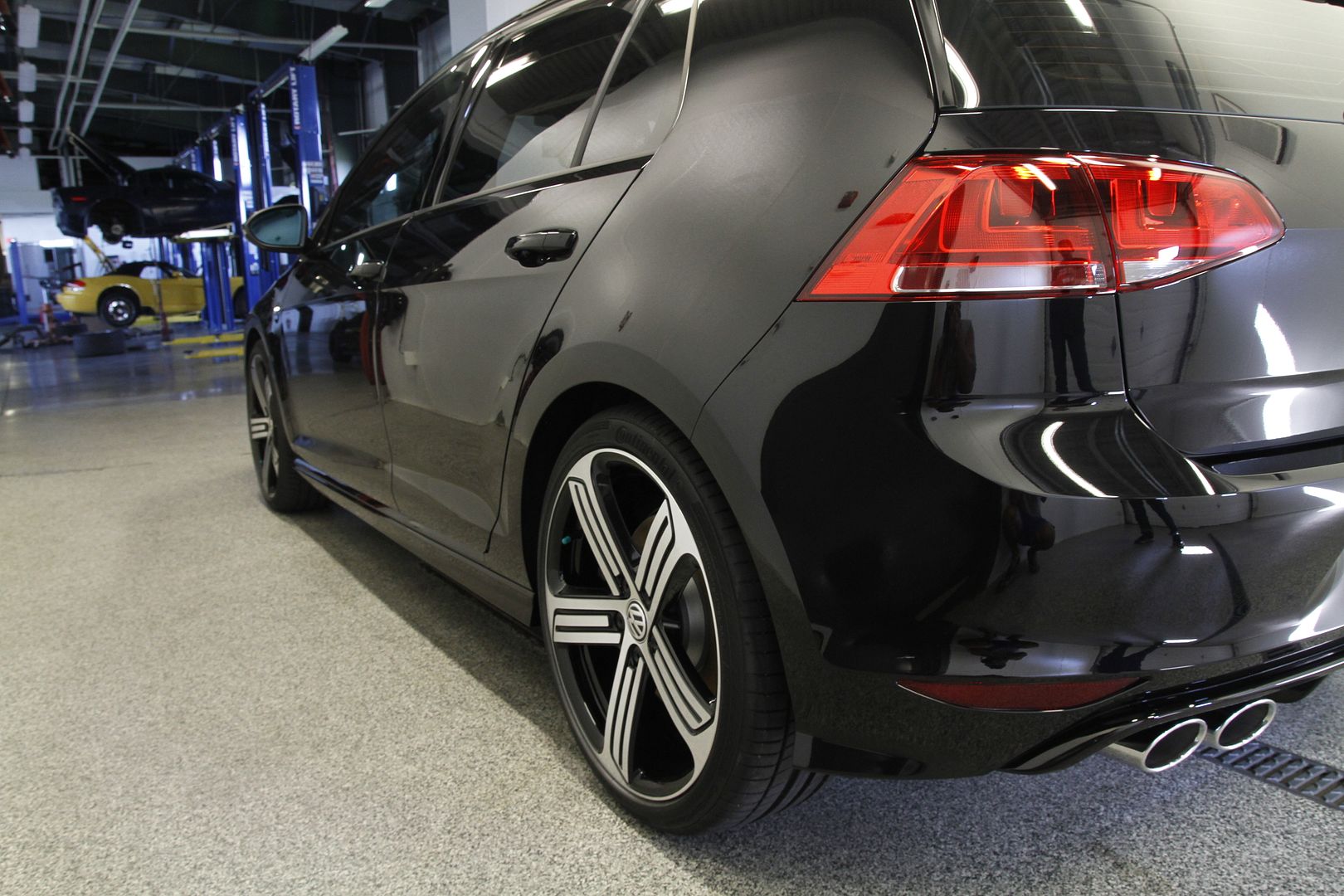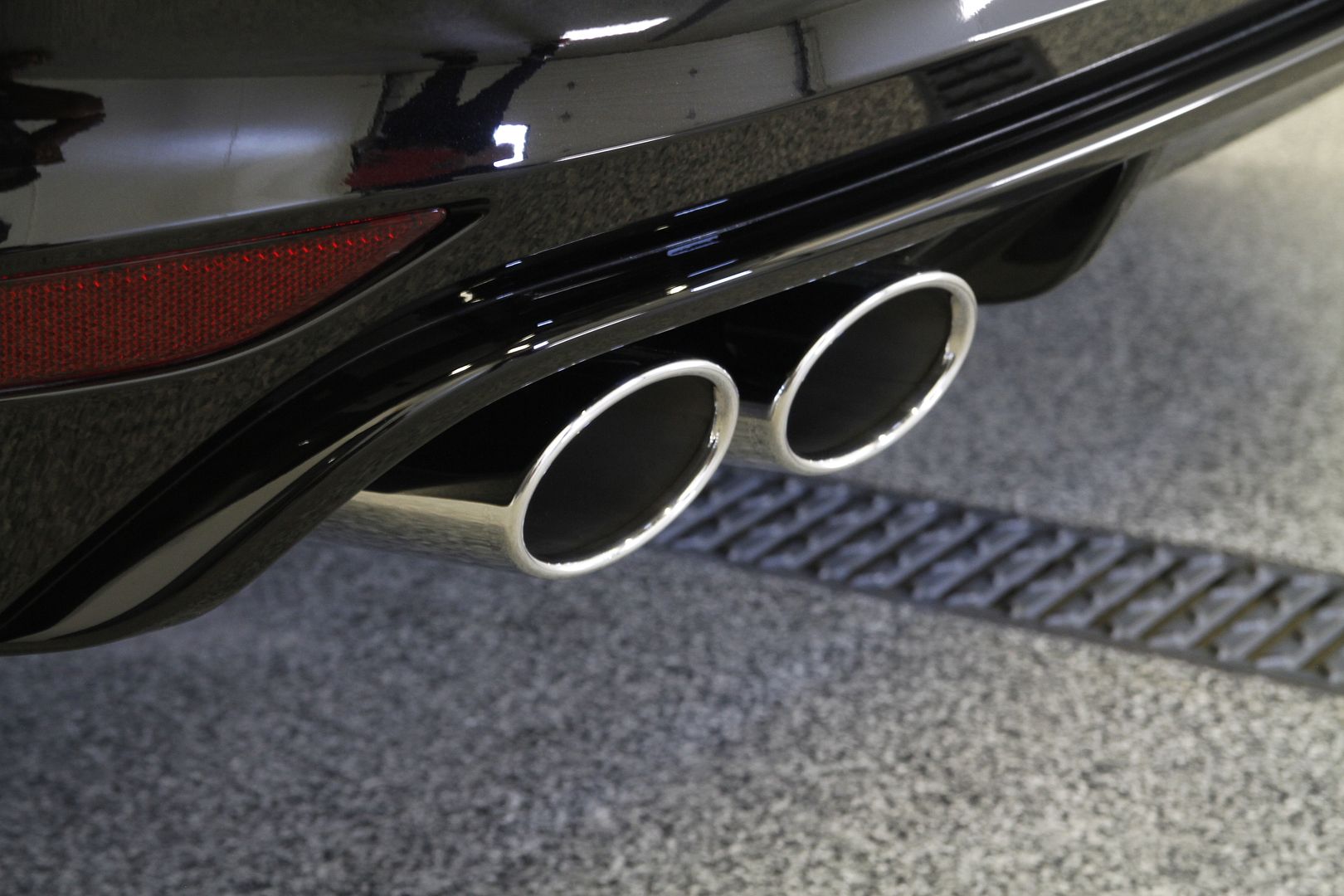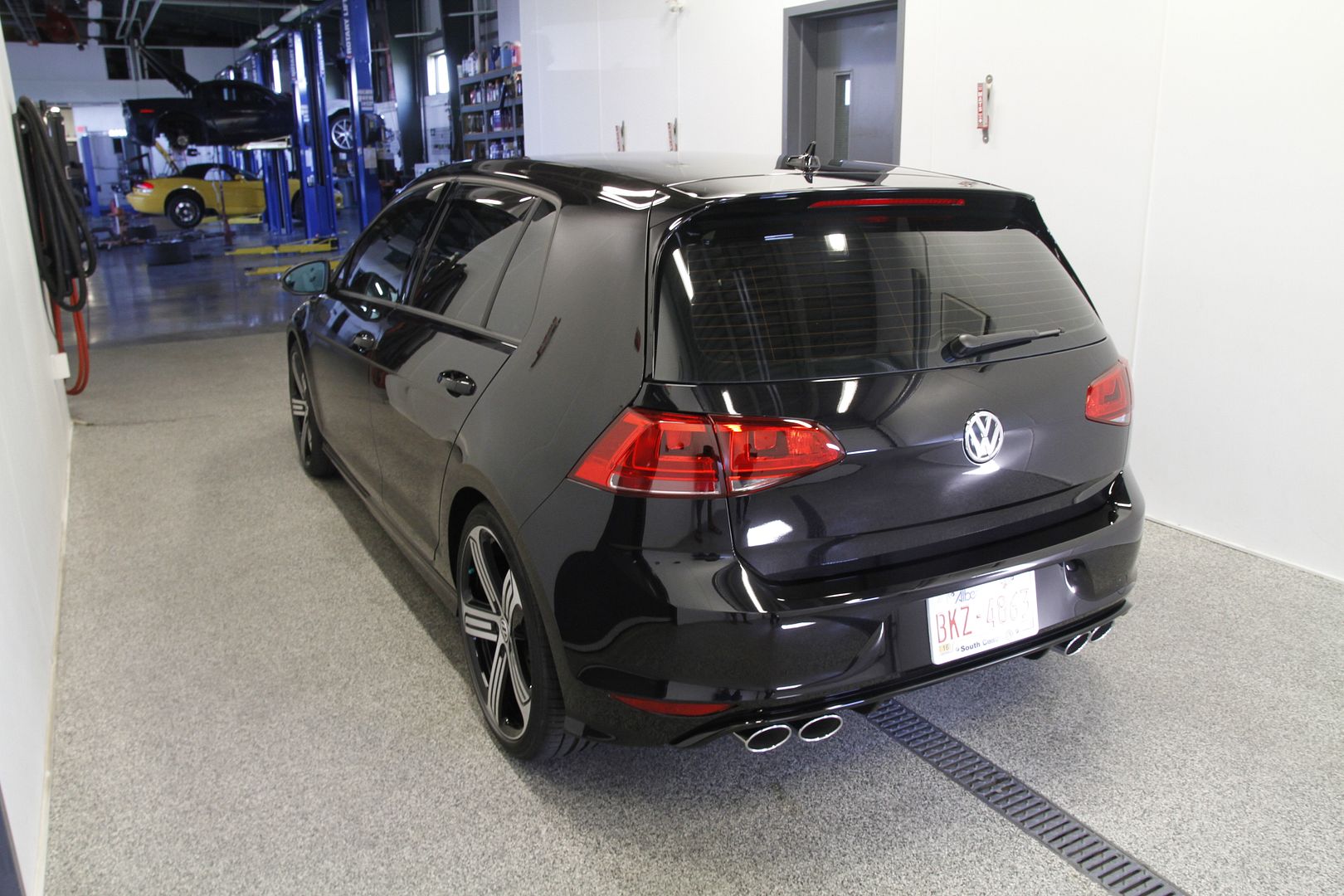 Just love the end results, all those hours and hard work don't go to waste. The way the vehicle looks in the end is truly worth all the effort I put into it and most importantly the owner also appreciated it and is very impressed with the results as well and to be honest to me that's all that matters.
On that bomb shell, that does it for this lovely VW Golf R. Another brand new vehicle properly detailed and most importantly properly protected and ready to take on what ever our Calgary weather will throw at it.
As always thank you for taking the time to read this write up and any feed back is always appreciated.
Cheers,
Carlos